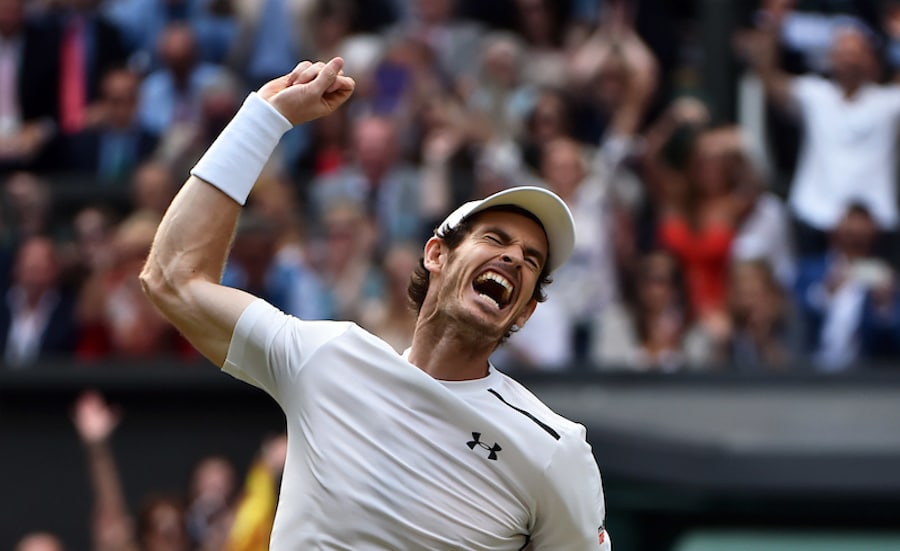 The top 10 greatest Andy Murray Wimbledon performances: Part 1, 2005 to 2012
Andy Murray has triumphed twice at his home Grand Slam and the greatest tennis tournament of all, Wimbledon. During that time he's produced many of the most spellbinding tennis performances you are ever likely to witness on a grass court.
Here, tennishead takes a look at his best matches since he started playing at Wimbledon as a scrawny lad from Dunblane. In part 1 we recall five matches that cover the period from 2005 to 2012
Wimbledon 2005 second round
Murray beat Radek Stepanek 6-4 6-4 6-4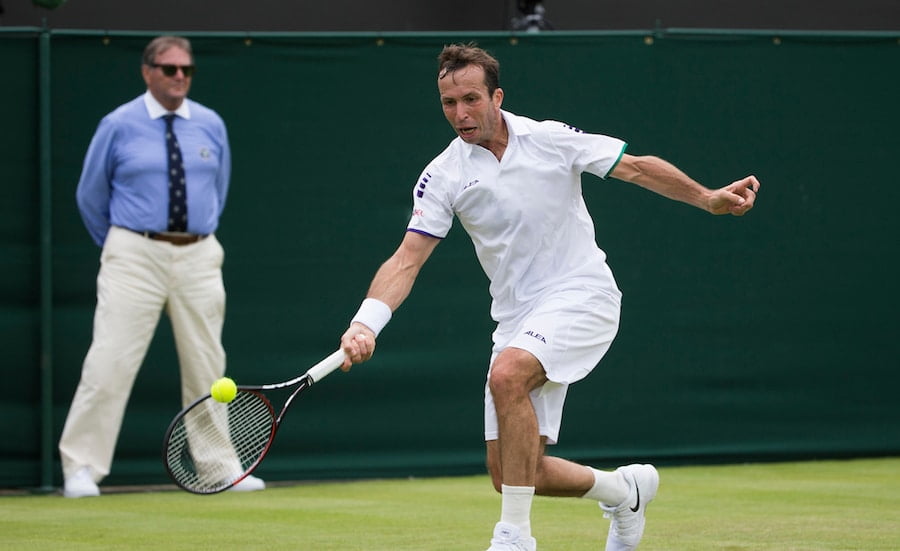 Murray's promise had been evident when he won the 2004 US Open junior title and was underlined on his Wimbledon debut. Having beaten George Bastl in the first round, he then toppled the world No 13, Radek Stepanek, who was ranked 299 places higher than him. After outplaying the Czech with the subtle variations of pace and spin that were to become one of his trademarks, Murray said he had been annoyed by what he saw as Stepanek's gamesmanship. "I don't like him," Murray said bluntly.
The 18-year-old Scot nearly claimed an even bigger scalp in the next round on his Centre Court debut, but suffered cramp and fatigue as David Nalbandian, the 2002 runner-up, recovered to win 6-7(4) 1-6 6-0 6-4 6-1.
Wimbledon 2006 third round
Murray beat Andy Roddick 7-6(4) 6-4 6-4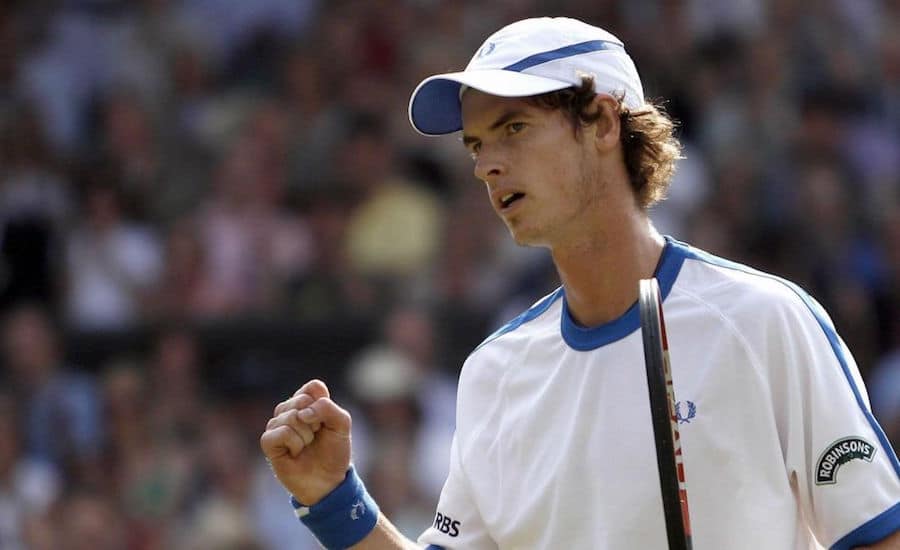 On the same day that England were beaten on penalties by Portugal in the World Cup in Germany, any doubts about Murray's credentials as a contender for the biggest honours were erased with a stunning victory over Andy Roddick, the world No 3 and runner-up at Wimbledon in each of the two previous years. Murray, who described the victory as his best win to date, returned superbly against one of the game's best servers, who was repeatedly outmanoeuvred and outplayed.
Two days later, however, Murray went down to one of his most disappointing defeats at the All England Club when he was beaten in straight sets by Marcos Baghdatis. "I played 10 times worse than on Saturday," Murray said afterwards.
Wimbledon 2008 fourth round
Murray beat Richard Gasquet 5-7 3-6 7-6(3) 6-2 6-4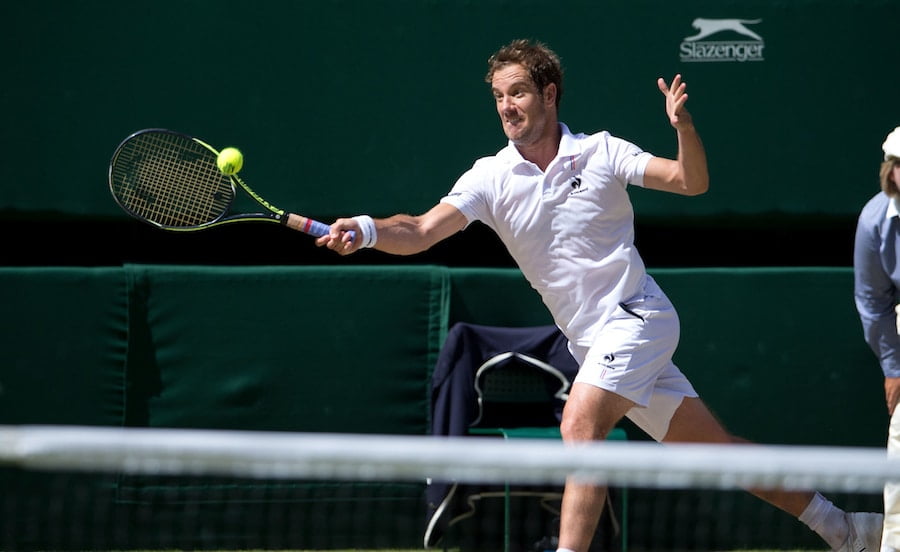 While Murray's talent was never doubted in his early years, his fitness and stamina were sometimes called into question. However, the hard work that he put into building up his strength paid off here with one of his most memorable victories.
Gasquet, the world No 10, played superbly until he was broken for the first time when serving for match at 5-4 in the third set. The momentum quickly shifted as Murray, whipping the Centre Court crowd into a frenzy of excitement, took command. At the end of the match the Scot rolled up his sleeves to flex his biceps to demonstrate how he had now added physical prowess to his creative ability. In his first Wimbledon quarter-final, however, he was outplayed by Rafael Nadal.
Wimbledon 2009 fourth round
Murray beat Stan Wawrinka 2-6 6-3 6-3 5-7 6-3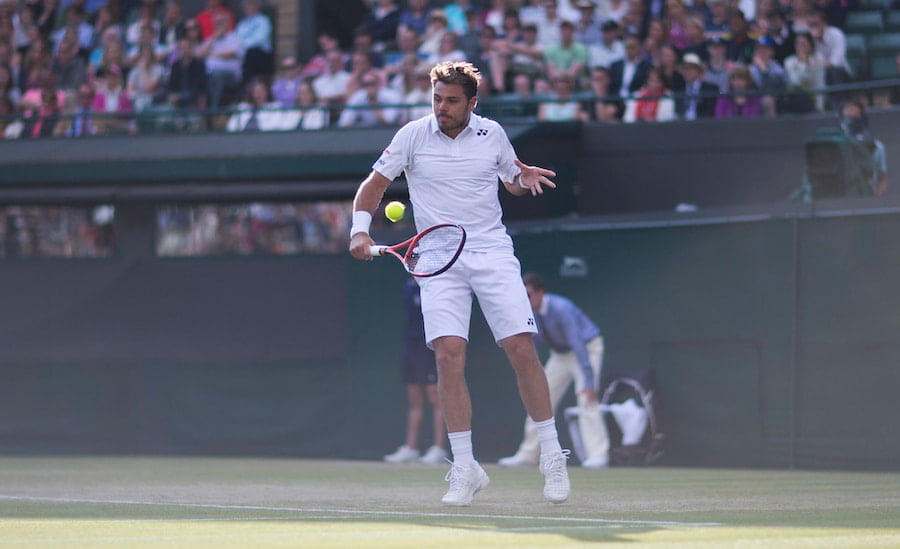 How appropriate that the home favourite featured in the first match to be played entirely under Centre Court's new retractable roof. An evening of high drama ended at 10.38pm – which at that stage was the latest finish in All England Club history – as Murray completed a memorable victory in just under four hours. Wawrinka had been involved in the previous latest finish, having lost to Mario Ancic at 9.49pm three years earlier.
Murray lost the first four games as Wawrinka, the world No 18, took the first set with something to spare. At 2-2 in the second set Murray held serve from 15-40 down and then took control before Wawrinka forced a deciding set. Murray went on to lose to Andy Roddick in his first Wimbledon semi-final.
Wimbledon 2012 final
Roger Federer beat Murray 4-6 7-5 6-3 6-4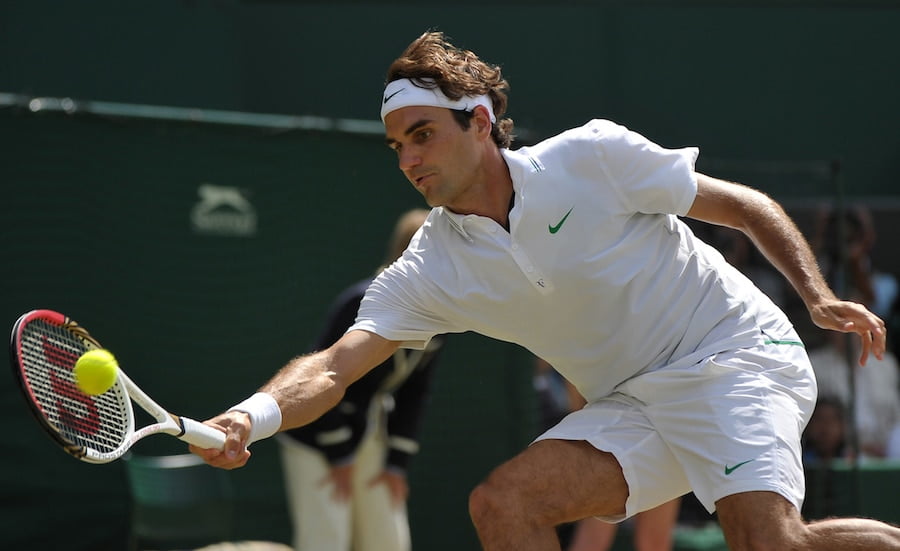 If there was one moment that finally secured Murray's place in the hearts of most British tennis fans it was his tearful post-match interview after this loss in the first appearance by a Briton in the men's singles final at Wimbledon for 74 years. After his fourth consecutive loss in his four Grand Slam finals, Murray struggled to control his emotions. At first all he could say was: "Getting closer…"
Federer, who took charge after the roof was closed following a rain break in the third set, told Murray: "This is meant to be the easy part, doing the speeches afterwards, but sometimes it feels quite hard compared with playing a tennis match." Federer's seventh Wimbledon title equalled the men's record held by William Renshaw and Pete Sampras.
Now click here to read part of this incredible story 
To read every issue ever published of the world's best tennis magazine, tennishead, visit our 'Magazine Archive' and you can buy a copy of the latest issue here.To win incredible tennis prizes for free, enter our latest 'Competitions'. For all the breaking tennis news and exclusive player interviews, visit our 'News' section. For the latest racket, ball, shoe and clothing buyers guides plus video play tests, visit our 'Gear' section