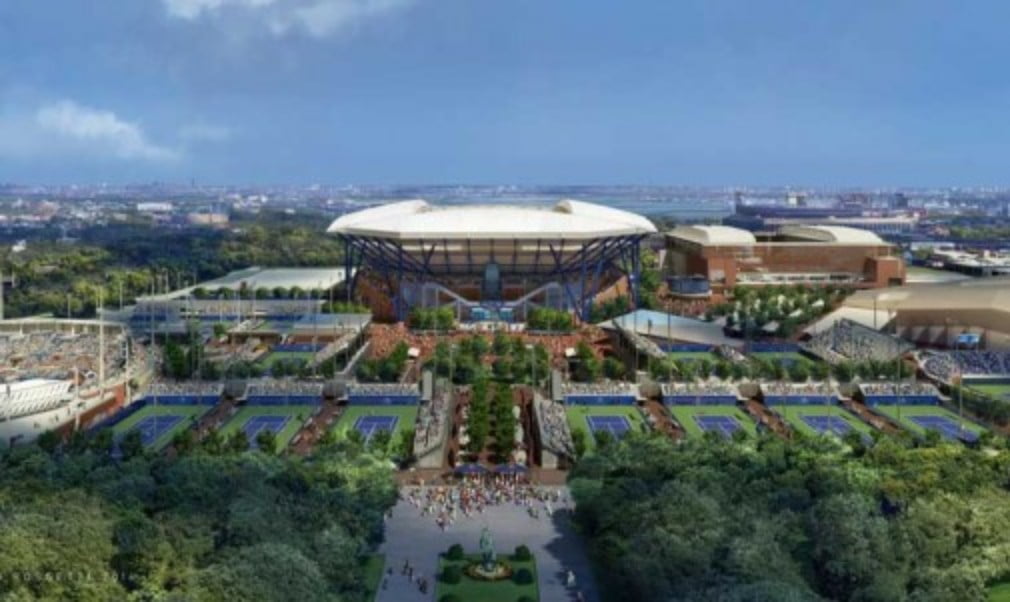 The roof over Arthur Ashe
Originally published on 03/08/16 00:00
The roof was officially opened and closed for the first time by 12-time Grand Slam singles champion Billie Jean King and Jeanne Ashe, the wife of the late champion Arthur Ashe, after whom the stadium was named.
"The USTA has always strived to move forward as an organisation, to innovate and think boldly, and the transformation of the USTA Billie Jean King Tennis Center falls directly in line with that goal," said USTA President Katrina Adams.
Gordon Smith, chief operating officer of the USTA Billie Jean King National Tennis Center added: "The US Open takes place in New York City, a town synonymous with excitement, and the inclusion of the retractable roof over Arthur Ashe Stadium now truly makes the US Open the ultimate centre stage for the sport of tennis."
The roof, which features two panels sitting on top of a 65,000 ton steel superstructure is covered with a a PTFE (polytetrafluoroethylene) fabric which reflects sunlight, making the stadium more energy efficient. Moving at a top speed of 25 feet per minute, the roof can be opened or closed in under seven minutes.