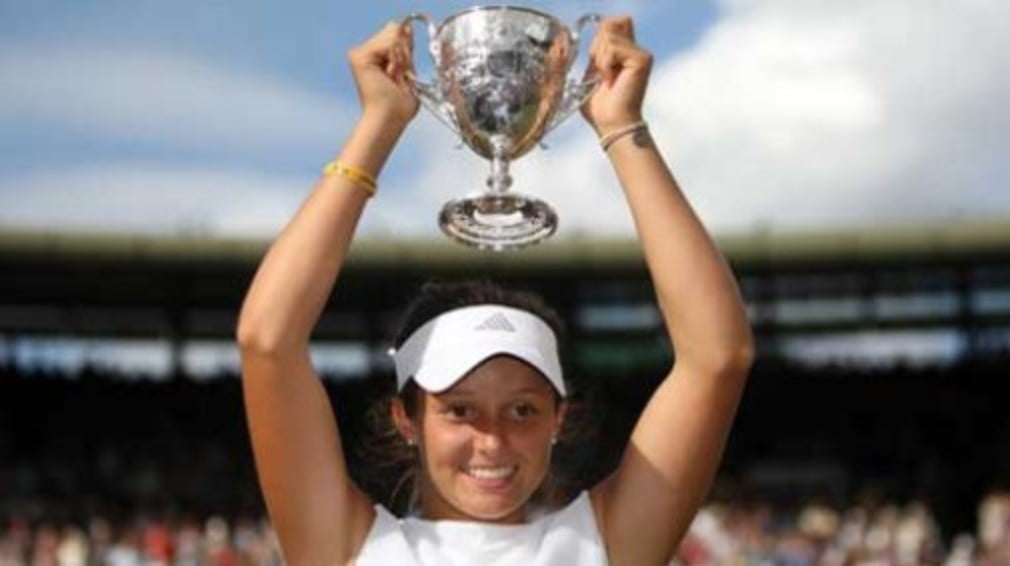 The rise and rise of Laura Robson
Originally published on 26/02/10 11:15
British wonderkid Laura Robson will make her senior debut on British soil today when she plays her first round match at the $75,000 ITF event in Shrewsbury, England.
The 14-year-old became the princess of Wimbledon back in June when she won the girls singles title and rocketed up to No.5 in the ITF junior world rankings.
After appearing on the front page of pretty much management team at Octagon.
She represented Great Britains 14-and-under team in the World Junior Tennis Finals in Prostejov, Czech Republic, but chose to skip the junior events at the US Open.
Last week, she made her senior debut at a Futures event in France and, again, her quality shone through when she won two qualifying matches for the loss of just six games, before a three-set main draw win over world No.845 Alice Balducci from Italy.
The adventure stopped there, however, when the left-hander from Wimbledon was forced to withdraw midway through her next match with a shoulder injury.
Happily, that problem appears to have quickly cleared up and today she makes the next step up on her fast-track through the ranks of world tennis when she plays fellow Briton Sarah Borwell in the first round of the $75K event taking place at the Welti Tennis Centre in Shropshire.
A test against the experienced doubles specialist Borwell will be a good measure of how much Robsons game has moved on since that incredible day on Court 1 at the beginning of the summer.