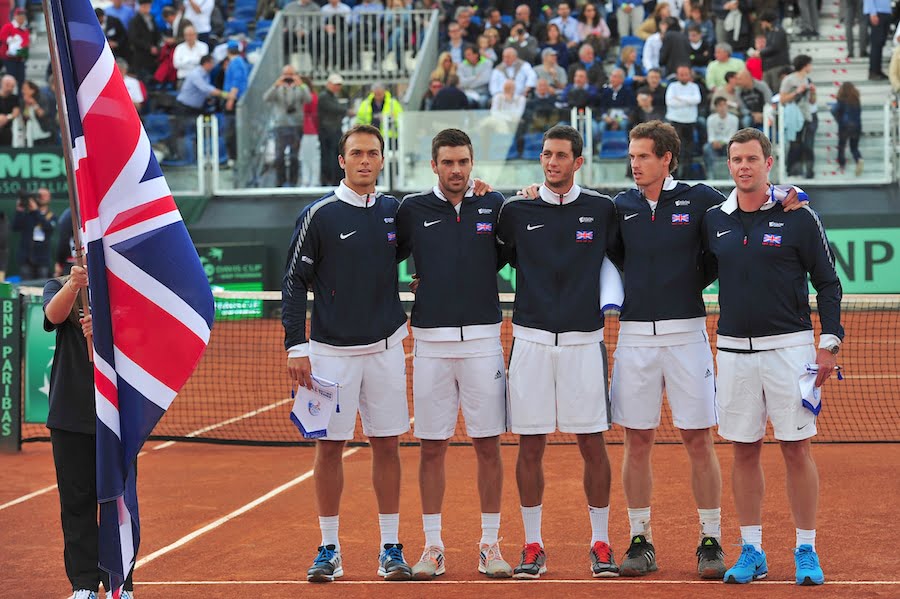 The LTA's new vision for tennis in Great Britain is being hotly debated
It's caused a mini media storm but what's all the fuss about? Check out the LTA's grand plan for growing tennis and give us your feedback
The Lawn Tennis Association (LTA) are the governing body for tennis in Great Britain. They are funded mainly from the profit generated by the Wimbledon Championships every year. Earlier this year they published a new document that details their vision for tennis over the next 5 years which is based on extensive research commissioned and carried out since their new Chief Executive, Scott Lloyd, began his new role.
Lloyd is the son of former British Davis Cup player and succesful tennis businessman David Lloyd. He followed his father's path into business with a career managing a variety of leisure industry focussed companies but now he's taken a step away from the corporate world to run the 'not for profit' LTA.
We've been sent a copy of his plan to help tennis grow across Great Britain in the coming years and how his new organisation intends to achieve their goals. In our opinion the strategy looks like it's been thoroughly researched with opinion garnered from every relevant source. The document also reads well and puts forward sensible strategies to deal with multiple challenges faced by a governing body.
However, a large focus of the media attention around this document is the absence of any mention of Britain's greatest ever tennis player Andy Murray. A number of commentators, including Murray himself and his brother Jamie, all commented on either his absence from the document or the LTA's perceived lack of success over the past few years.
Click here to read the full document yourselves then please email us on [email protected] to give us your opinion
Here's a selection of Twitter reactions to the publication of the LTA's new strategy:
It's time to open up tennis #TennisForBritain

We want you to come on this journey with us. Find out more https://t.co/Jh5RxVCUpU pic.twitter.com/OTjuIPD3sD

— LTA (@the_LTA) March 22, 2019
Whoever made this video needs their head felt, where's Andy and Jamie Murray, Wimbledon, olympics, US open, Australian open, Davis cup? Shocking omission, you want to encourage participation. Funny way of going about it. @JudyMurray @andy_murray @jamie_murray

— cbtj (@cbtj10) March 23, 2019
Murray is a great tennis player but he hardly ranks versus the likes of Federer, Nadal, Sampras, Becker, Borg, McEnroe & a host of other great multi-winner champions so why should British Tennis have to be about him? I think LTA are right to feature others in their new branding.

— Stuart Alexander (@StuartA46049770) March 26, 2019
I work in a primary school and who is the person every child talks about in terms of tennis? Andy Murray. That Davis Club lob was tried on our netball court so many times ! You may have heard of him! This will do NOTHING to attract youngsters to the game.

— Glenda (@spry_glenda) March 23, 2019
You remember that guy who won 3 slam titles, 2 at your precious Wimbledon, 2 Olympic golds, single handedly dragged GB to winning the Davis cup? Think his name is SIR Andy Murray….more than a little strange that to seem to have forgotten about him for your little video!! ??‍♂️

— Bruce (@grumpygit75) March 23, 2019
Fierce criticism for the LTA after they fail to include any reference to Andy Murray in a 36-page document issued as part of a rebrand. And brother Jamie says it's "f***ing annoying" that the opportunity to build a legacy in Scotland is being missed. https://t.co/HUW5FlK8wX

— Stuart Fraser (@stu_fraser) March 26, 2019
Look ahead to rest of 2019 with our guide to every tournament on the ATP Tour, the WTA Tour and the ITF Tour
If you can't visit the tournaments you love then do the next best thing and read our guide on how to watch all the ATP Tour matches on television in 2019
To read more amazing articles like this you can explore Tennishead magazine here or you can subscribe for free to our email newsletter here