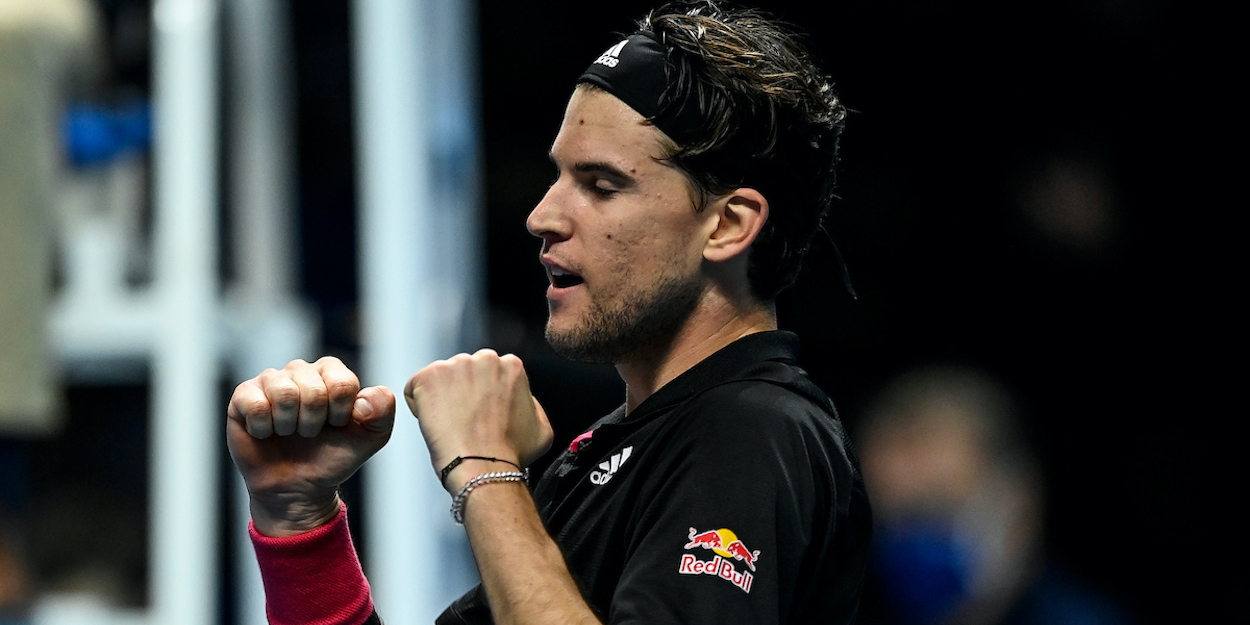 'The gap at the top is narrowing', former French star praises Dominic Thiem
Former tennis star Paul-Henri Mathieu has heaped praised Dominic Thiem and called him the most consistent player against the 'Big Three' in recent years. 
Dominic Thiem finally won his maiden Grand Slam after beating Alexander Zverev to lift the US Open title and the Austrian finished the year in style at the ATP finals, beating Rafael Nadal and Novak Djokovic in tight encounters.
The World No 3 has now become the fourth player with at least 16 triumphs against Rafael Nadal, Novak Djokovic and Roger Federer, and Paul-Henri Mathieu admires his ability to produce consistent high-level tennis.
"The gap at the top is narrowing. Playing against Rafael Nadal, Roger Federer and Novak Djokovic regularly offers a chance for Dominic Thiem and Daniil Medvedev to raise their level", said Mathieu.
"The 'Big Three' have done that in the past, pushing each other to the limits and towards constant improvements.
"Dominic Thiem is among the players to beat at the moment, especially after winning the US Open crown. He has a positive score against the greatest rivals in the last couple of years, playing on a high level at every tournament."
"Also, Thiem's victories over Djokovic, Nadal and Federer give hope for those behind him to follow that pass and try doing the same; they face them with more confidence than in the past."
"The youngsters are ready to step on the court and show their best tennis against the legends."