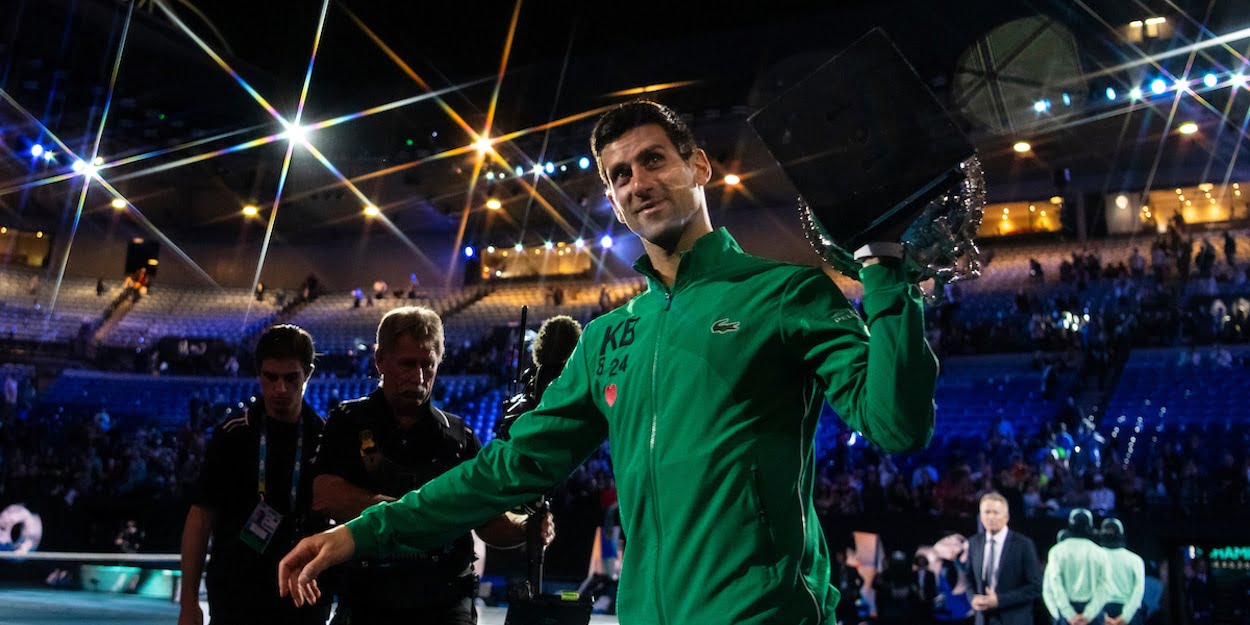 'The Australian Open is my priority, but we will have to wait and see,' says Novak Djokovic
Novak Djokovic has described the Australian Open as his 'biggest priority,' but he is unable to plan for it at the moment.
Djokovic is immensely strong in Melbourne. In fact, no man has won more singles Australian Open titles than the Serbian star.
He will be the defending champion again in January, but there is a lot left undecided about his scheduling.
"The Australian Open is, of course, for me the biggest priority and I will aim to go there," Djokovic told the press in Belgrade.
"I am intending to go to Australia but obviously we have to wait and see [when that will be.]
"We still don't know how the situation regarding the pandemic will unfold, whether Australia will shorten that quarantine period, if that is not the case, all tennis players will have to go to Australia much earlier.
"Tennis is privileged as a sport because it is lucky to have continued in a slightly changed and modified form.
"Most tournaments have continued since the end of the season. What will happen after that, a small percentage of people know that we will all have to correct ourselves and adjust every day, to change personal, family plans, it irritates each of us, but we have to deal with it and accept those circumstances."