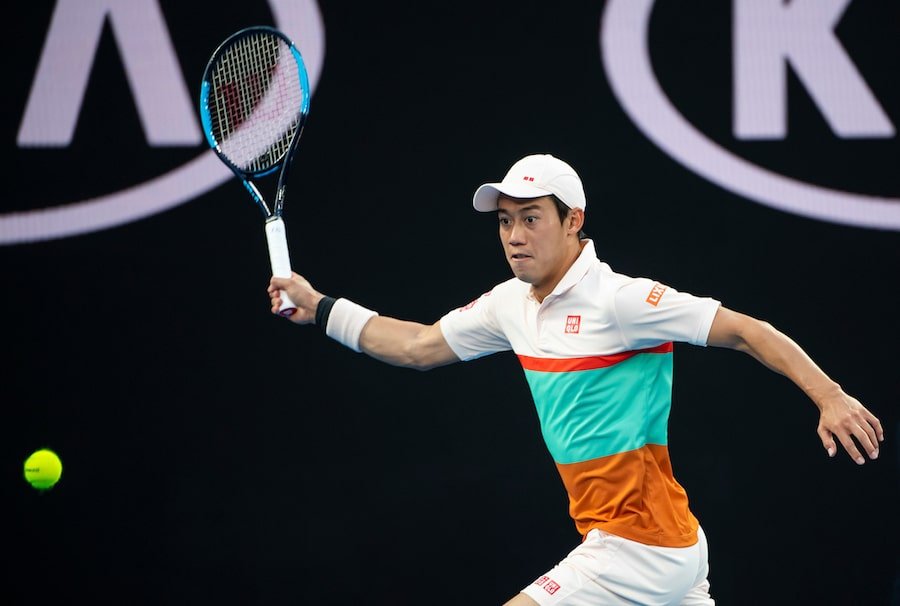 The art of the tie-break
Being aggressive, going in with a positive mindset and having a clear focus on your task are the keys, say the top players. Stephen Towers reports
Roger Federer says you must be positive, Rafael Nadal wants to be the one controlling the points and Kevin Anderson underlines the importance of being mentally prepared. The world's leading men all have their own approach to tie-breaks, which will become an even more important feature of the game next year after Wimbledon's decision to introduce them at 12-12 in the final set in all competitions and now the Australian Open has introduced tie breaks in the final set.
The use of the tie-break has been growing ever since Jimmy Van Alen, one of the founders of the Hall of Fame in Newport, Rhode Island, came up with the concept in the 1950s. The US Open was the first Grand Slam tournament to introduce tie-breaks, in 1970. With the Davis Cup having adopted tie-breaks in fifth sets two years ago, Wimbledon and the Australian Open's decisions have left the French Opens as the only major competition in which they are not used.
Because of the extra power men can generate – meaning it is usually more difficult to break their serves – tie-breaks have become especially crucial in the men's game. Top players agree that playing tie-breaks requires a specific mental approach.
"Nobody treats a tie-break like any other game," Nadal says. "It's just not the same as when you are serving for the match or when you are playing the first game of the match. If somebody tells you that, they're probably lying."
Dominic Thiem points out that it is no coincidence that most tie-breaks are very close, "because both players have usually played the set really well to get to 6-6".
While the men with the biggest serves tend to play the most tie-breaks – John Isner and Kevin Anderson played more than anyone else on the men's tour this year – they are not necessarily the most successful. Kei Nishikori, for example, won 77.3 per cent of the tie-breaks he played in 2018 (17 out of 22), while Isner, the leader in terms of number of tie-breaks won, had a success rate of 53.5 per cent (38 won out of 71 played).
Isner, nevertheless, believes that tie-breaks usually favour him. "In a tie-breaker, you generally have a lot of adrenaline running through you," he said. "It's all about just holding your serve, trying to hold two serves at a time, trying to stay ahead in the tie-breaker, constantly putting pressure on your opponent. With the way I play, how I can win points quickly on my serve, it then puts the pressure back on my opponent. I think just from the point of my game, I have that going for me in tie-breakers."
Federer emphasises the need to be positive going into a tie-break. "I think when you go into a tie-breaker with a negative mindset, very often you will either start poorly and then lose it anyway, or you actually start well but you're like: 'I probably shouldn't be in the lead.' Then you end up losing it. So I think a very positive mindset is good."
Federer thinks the best strategy is to be what he calls "patiently aggressive". He explained: "You don't want to go for broke, don't want to do crazy things, but it does sometimes pay off as well. You have to balance it right."
Nadal also believes in an attacking mindset. "I just try to play the tie-breaks aggressively, to try in some way to have control of the points," he said. "I just try to feel that I am the one deciding the tie-break. I can miss or I can play well, but I try to be myself, so that I am the one taking the decisions."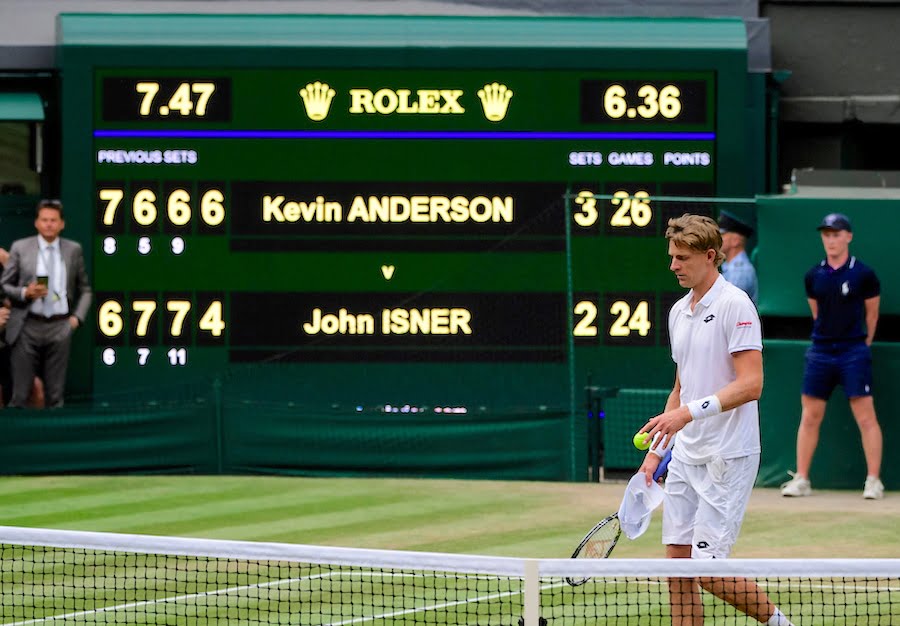 Anderson puts most emphasis on staying fully focused on the task in hand. "The first thing is just trying to be as mentally prepared as you can for every single point," he said. "If you're serving, you still have to be prepared in a regular game, but it's especially the case when it comes to the tie-breaks. They can change on one or two points.
"That's definitely the first key. The second is just trying to stay in it as much as possible. Even if you're down a mini-break, things can turn around quite quickly.
"Lastly, it's really the time where you want to step up and play your best tennis. You can't always control the outcome, but if you're doing those three things, I think you're going to have your best chance of having successful tie-breaks."
Does Anderson feel the need to play more aggressively in tie-breaks? "I don't feel like I'm necessarily playing more aggressively," he said. "I'm just trying to really focus on doing what I do best: taking care of my serve points, capitalising on any balls that are sitting there where I'm in position.
"Naturally you are a little bit more focused because you know there's a lot more on the line. That sort of works in your favour. But for the most part I feel like my biggest focus is really going back to what I do best, trying to implement that on every single point."
Look ahead to 2019 with our guide to every tournament on the ATP Tour, the WTA Tour and the ITF Tour
If you can't visit the tournaments you love then do the next best thing and read our guide on how to watch all the ATP Tour matches on television in 2019
To read more amazing articles like this you can explore Tennishead magazine here or you can subscribe for free to our email newsletter here