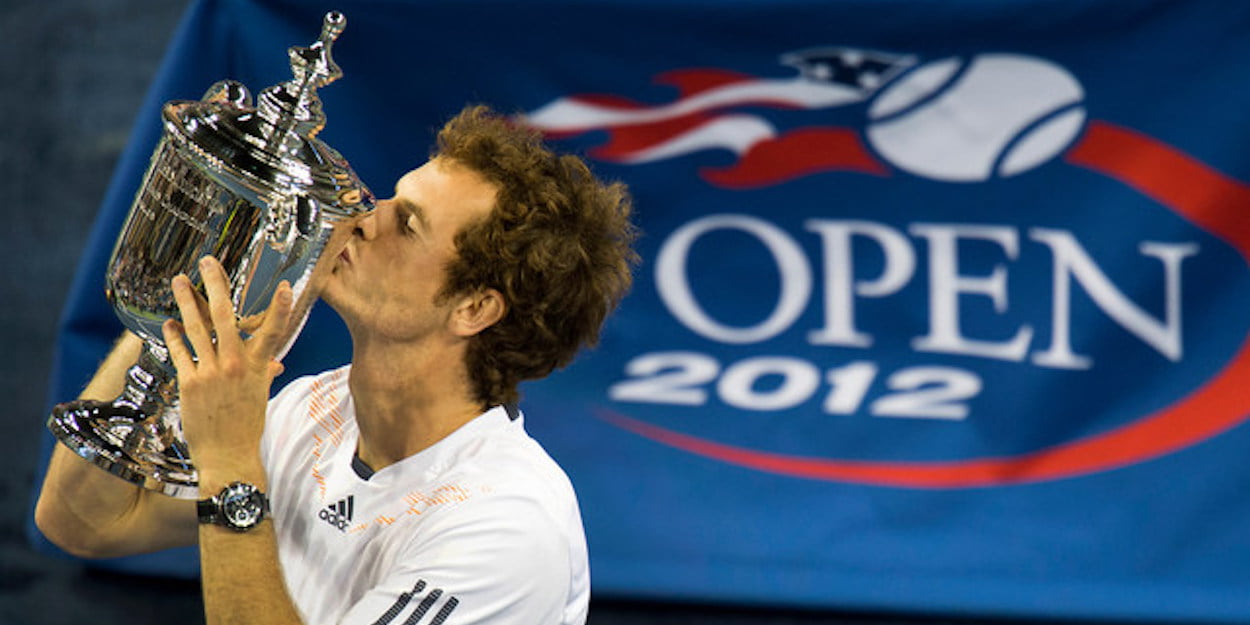 The 10 best U.S. Open men's matches this century: Murray vs Djokovic, final, 2012
The U.S. Open has been the stage for some of the best men's singles matches ever seen, and with the dawn of a new decade, now seems like a good time to cast our gaze back and review the best encounters in recent memory.
Here tennishead relives a classic men's U.S. Open match from the 21st century.
Andy Murray vs Novak Djokovic, final, 2012   
Only a blind optimist would've favoured Andy Murray ahead of his clash with Novak Djokovic in the 2012 final. The Scot may have won Olympic gold during an unforgettable summer that also saw him reach the Wimbledon final, but he'd lost four Grand Slam showpieces – three to Federer, one to Djokovic. What's more, the Serb had beaten him in the semifinal of the Australian Open earlier that year. Oh, and to make the task even more daunting, Novak had won 27 Grand Slam hard-court matches in a row.
And yet, history beckoned as Britain's 76-year search for a male Grand Slam champion ended after almost five hours of unrelenting play between two of the tour's fiercest and fittest competitors. That the match tied the record for the longest U.S. Open final in history seemed almost incidental: the accomplishment most people cared about concerned Murray's momentous triumph. That he had to endure hell to win was, of course, unsurprising given the opponent.
Windy conditions early in the match may have had something to do with back-to-back breaks but things gradually settled down and it became the vintage Murray-Djokovic match characterized by tenacious blocking returns, long grinding rallies and athletic two-handed backhands. Murray coped better with the conditions as Djokovic faltered on serve, and despite losing a torturous 54-shot rally in the sixth game (and a 29-shot rally in the tie break), the underdog managed to eventually take the set; this after twice being broken back. For those who like to know about such things, Murray's 12-10 victory in said tie break was the longest in U.S. Open history.
The defending champion found his first serve in the second set but amazingly, Murray's return also improved as he broke to love early on before racing to a 4-0 lead that quickly became 5-2 and, frustratingly, 5-5. In the past, he might've berated himself, lost focus and let the set slip away. Here, he buckled down, his composure evident during an epic 31-stroke rally at 15-15 in the 12th game, a game he eventually won to take a two-set lead.
With the third set being must-win for Djokovic he located a higher gear, pocketing a pair of breaks while Murray screamed at his box that his legs felt like jelly. And the agony rolled over into the fourth set as the Scot's first serve percentage plummeted from 73 to 48, Djokovic landing a dozen winners to compound the misery.
A break of serve was exactly what Murray needed at the start of the fifth and he got it courtesy of some breathtaking defence-to-offence play, shrugging off the sorrow of dropping a two-set lead. When Djokovic slapped a tired forehand into the net to fall 3-0 behind minutes later, it felt like fate was in Murray's corner. He was hitting his best returns of the match now; with the burden of protecting a two-set lead removed from his shoulders, it was as though he could finally focus on winning the points. Much as Djokovic tried to blast him off the court, Murray was sensational from his baseline fortress and utterly steely when it mattered most, as when serving to protect his lead at 3-2 or indeed for the Championship at 5-2, a game he miraculously won to 15.
"After the third and fourth sets it was tough mentally for me," Murray admitted later. "Novak fights to the end in every match. I just managed to get through it." He certainly did. And what a rollercoaster it was.