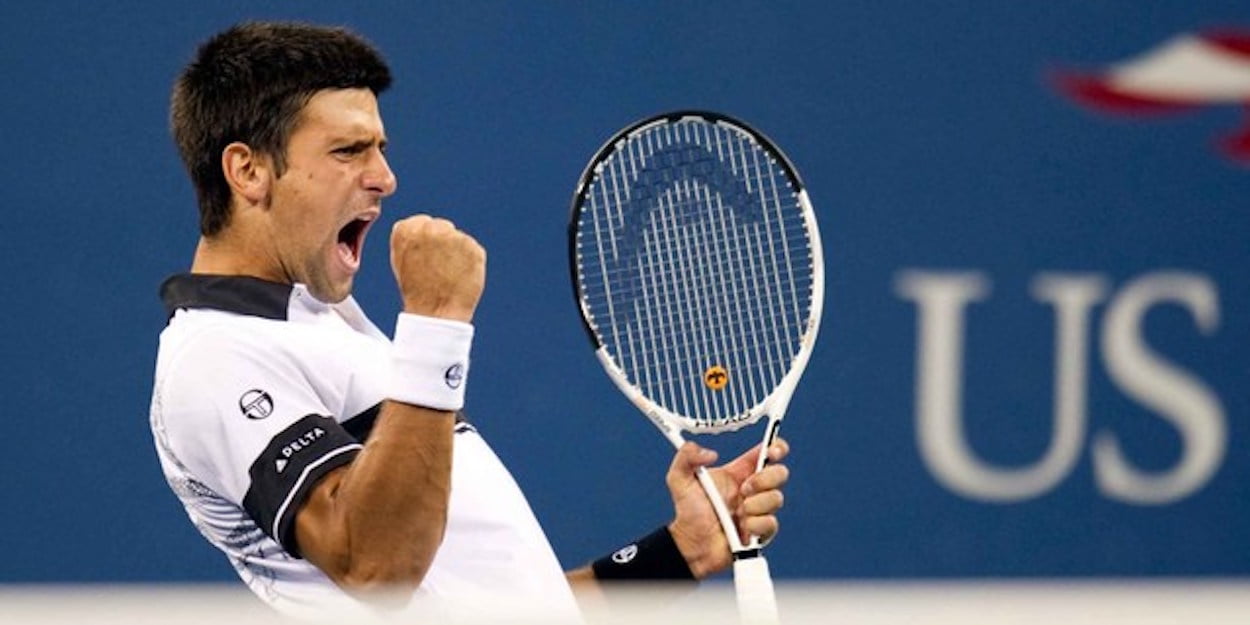 The 10 best U.S. Open men's matches this century: Djokovic vs Federer, semifinal, 2010
The U.S. Open has been the stage for some of the best men's singles matches ever seen, and with the dawn of a new decade, now seems like a good time to cast our gaze back and review the best encounters in recent memory.
Here tennishead relives a classic men's U.S. Open match from the 21st century.
Novak Djokovic vs Roger Federer, semifinal, 2010
When it's all said and done, Federer and Djokovic will go down as the greatest hard-court players in history. And so to watch them go blow for blow at the U.S. Open, each man at or near his prime, is a joy. Back then, the Swiss had 16 Grand Slams to Novak's one but they matched each other in virtually every department during an incredibly competitive semi in front of a packed Arthur Ashe.
Federer was out to exorcise demons having let a two-sets-to-one lead slip against Del Potro the year before, but Djokovic made him work for everything, patrolling the baseline and hammering balls back that many a player would've failed to retrieve. They traded breaks of serve in the middle of a gruelling opener which Federer eventually won 7-5, but in the second the Serb was ruthless, quickly breaking serve and limiting his opponent to just two winners in seven games.
Like the first set, the third was another protracted struggle, Djokovic posing difficult questions of Federer as the Swiss's unparalleled shot making again came to the fore. Some of the hitting in this stanza was breathtaking, both players painting the lines and exhibiting supreme conditioning and athleticism from each quadrant of the court. As in the first set, Djokovic faltered at 5-6 by losing serve to love. At this juncture, few would've given the 23-year-old a hope of victory as Federer eyed a seventh straight final.
Novak never listened to naysayers, though; staring defeat in the face, he seized the game by the scruff of the neck, breaking twice in the fourth and pulling off ridiculous winners left, right and centre – like the cheeky drop shot from wide of the ad court tramlines while up 5-2; Federer might've applauded if he weren't so unnerved.
Federer had beaten Djokovic three years in a row in New York, and those agonising defeats were doubtless at the forefront of the Serb's mind during a thrilling finale; when Federer brought up two match points on Djokovic's serve at 4-5, the Serb "was just closing my eyes and hitting forehands as fast as I can. If it goes in, it goes in. If it goes out, just another loss to Federer in the U.S. Open."
Given the circumstances, it's no stretch to say that Djokovic played two of his greatest ever points to survive the onslaught, swinging for the fences to give Federer no chance. And just like that, the Swiss's hopes evaporated; Djokovic drew level before breaking and holding, his tenacity, defence, aggression and ambition proving Federer's ultimate undoing. Mark Petchey called the 5-7, 6-1, 5-7, 6-2, 7-5 victory "one of the most outstanding matches I've ever had the pleasure of witnessing."