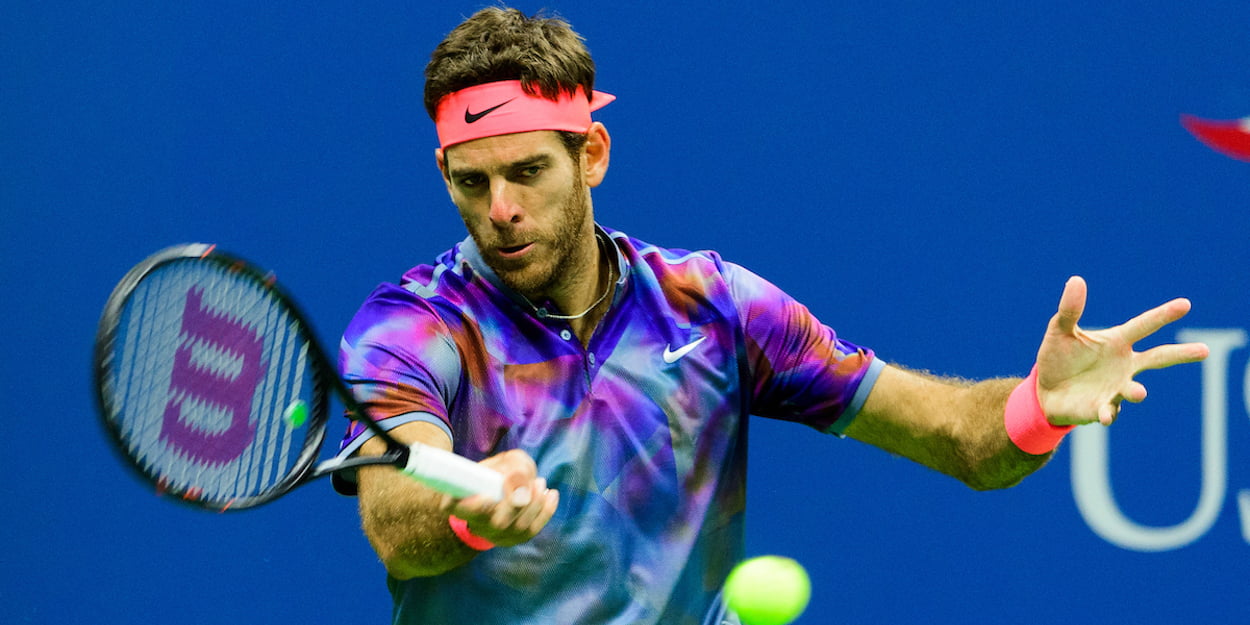 The 10 best U.S. Open men's matches this century: Del Potro vs Thiem, fourth round, 2017
The U.S. Open has been the stage for some of the best men's singles matches ever seen, and with the dawn of a new decade, now seems like a good time to cast our gaze back and review the best encounters in recent memory.
Here tennishead relives a classic men's U.S. Open match from the 21st century.
Juan Martin Del Potro vs Dominic Thiem, fourth round, 2017        
Truly great matches need no time to marinate in fans' memories; they are mentally downloaded to a file marked 'Legendary' in real time. This absorbing round 16 encounter between ex-champ Juan Martin Del Potro and young hot shot Dominic Thiem was just such a match.
An easy standout from the 2017 event, the contest showed few signs of becoming a classic in the early stages as a heavy-legged Del Potro was hit off the court by the agile young Austrian. He was also said to be battling the flu. Both factors combined to make the gigantic Argentine look like a shell of the player who'd ousted Roger Federer in 2009, as Thiem continually attacked his serve and dominated with topspin forehands and backhands, including a winner down the line to surge into a two-set lead. Then, after winning just three of fifteen games, something clicked in the 28-year-old's mind and body and the mother of all momentum shifts commenced. Now Thiem was the one scrambling to defend against a concatenation of concussive forehands and backhands. He must have wondered where this version of Del Potro had been hiding during the first few sets.
At two sets to one up, the in-form Austrian fought to regain control of a match that looked to be slipping away. With Del Potro playing some of the finest tennis he'd showcased since his five-set, five-hour win over Andy Murray in the 2016 Davis Cup, that was a tough ask – but neither guy gave inch or quarter in a gripping fourth, with each winning his share of spectacular rallies. Thiem got his nose in front by breaking at 3-2, sweeping a gorgeous backhand winner up the line from well behind the baseline, then consolidating for 5-2. But the fight hadn't extinguished in Del Potro's heart: he held serve, came back from 30-0 down on Thiem's serve, and levelled at 5-5. Thiem recomposed himself for a fresh assault, bringing up two match points at 6-5 on Del Potro's serve. Channeling Djokovic's lion's mentality, the US Open 2009 champion smashed an ace down the T for the first, whomped another one out wide, then demolished a dumbfounded Thiem 7-1 in the tie break.
With momentum on his side, Del Potro might've run away with the match but credit to Thiem, he stuck to his guns and stood up to the frightening power coming his way. But he could only hold on for so long, succumbing after a decider that lasted 46 minutes to grant Del Potro an astonishing 1-6, 2-6, 6-1, 7-6, 6-4 victory.
"I played one of the epic matches of my career here at the U.S. Open, which is my favourite tournament, in front of a great crowd," Del Potro reflected after the 3 hour, 35 minute match. "I played a fantastic battle against one of the best players of the tour."