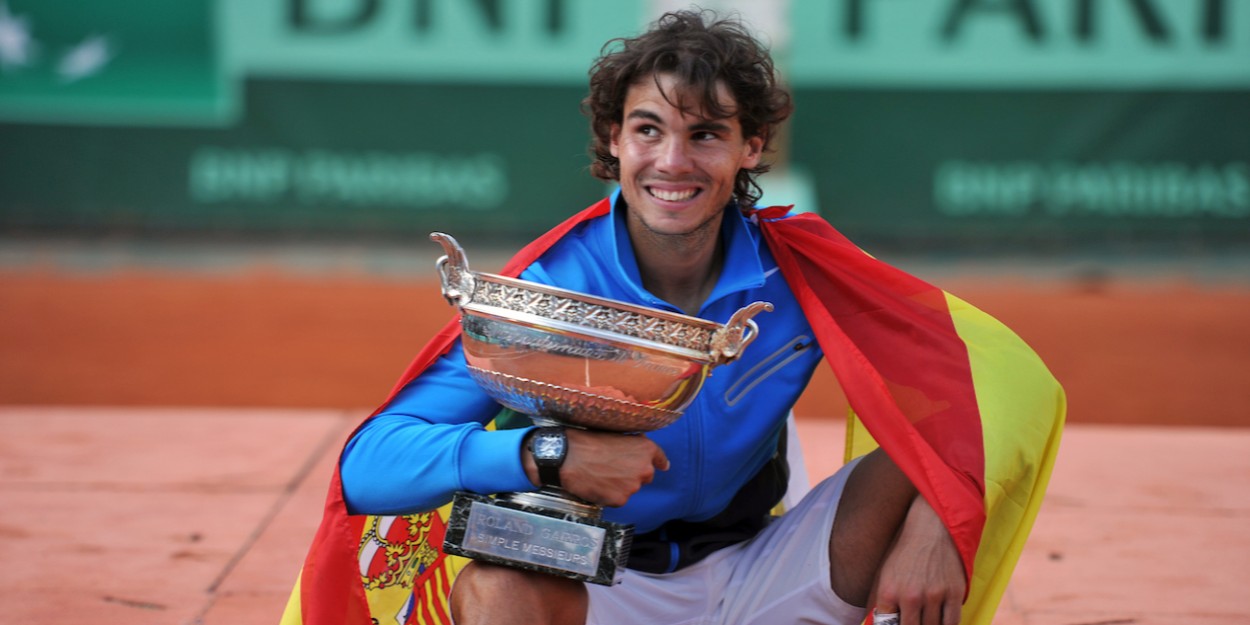 The 10 best French Open men's matches of the century: Nadal-Federer, final, 2011
At the French Open every year between 2005 and 2008, Rafael Nadal had mastered World No. 1 Roger Federer on the clay, culminating in a brutal 6-1, 6-3, 6-0 dismissal to win his fourth straight Coupe des Mousquetaires. Ahead of their latest rendezvous, however, some commentators sensed an upset. Since their last meeting in Paris, Federer had claimed his maiden Roland-Garros by defeating Robin Söderling in 2009; he'd also vanquished Nadal on clay in Madrid that same year. Moreover, the Swiss had looked close to his best in ending the 43-match win streak of Novak Djokovic in the 2011 semifinal. Result aside, this latest instalment in the epic Federer-Nadal rivalry turned out to be their best clay-court match since the five-setter in Rome five years before.
Early signs suggested that Federer might finally defeat the King of Clay on his favourite court, just as the Spaniard had done to him at SW19 in 2008. The 29-year-old played with confidence and authority for much of the opener, reeling off the first three games while Nadal seemed nervous. Ahead 5-2 and with the champ serving, Federer attacked but failed to convert a set point when, after controlling a rally, his drop shot fell wide. Soon after, Nadal blasted a cross-court backhand winner past his advancing foe, before breaking twice in a row to go up 7-5.
Federer's hopes remained undimmed, and in the fascinating second set he recovered from conceding an early break to level at 4-4; his running cross-court forehand winner at 15-15 was perhaps the shot of the match to that point, though he trumped it seconds later with a vintage backhand down the line. In the commentary box, John McEnroe gushed, "You will never see defence played any better than that – and then lose the point."
As in the opener, Federer had his chances, in no small part thanks to the 17 winners that sprung from his racquet – a ridiculous number given the surface and opponent. After Nadal failed to convert set point when up 5-4, Federer held to love and we were soon in tie break territory. A combination of frightening hitting from Nadal and some edgy Federer errors brought the King one step close to his record-equalling sixth title.
In the past, Federer might've slumped after falling two sets behind. But on this day, after again recovering from an early break, he seized the Manacor bull by the horns and masterfully won three games on the trot to get on the board. In all three sets, Federer's winners had comfortable exceed Nadal's – but untimely unforced errors had, not for the first time, cost him.
The fourth set? Well, it was Nadal's, the match all but won when the Spaniard held off Federer's three break points early on. His great rival had certainly bloodied his nose during a bruising three hour and 40 minute contest that fell just short of a classic, the champion prevailing by a 7-5, 7-6, 5-7, 6-1 margin.