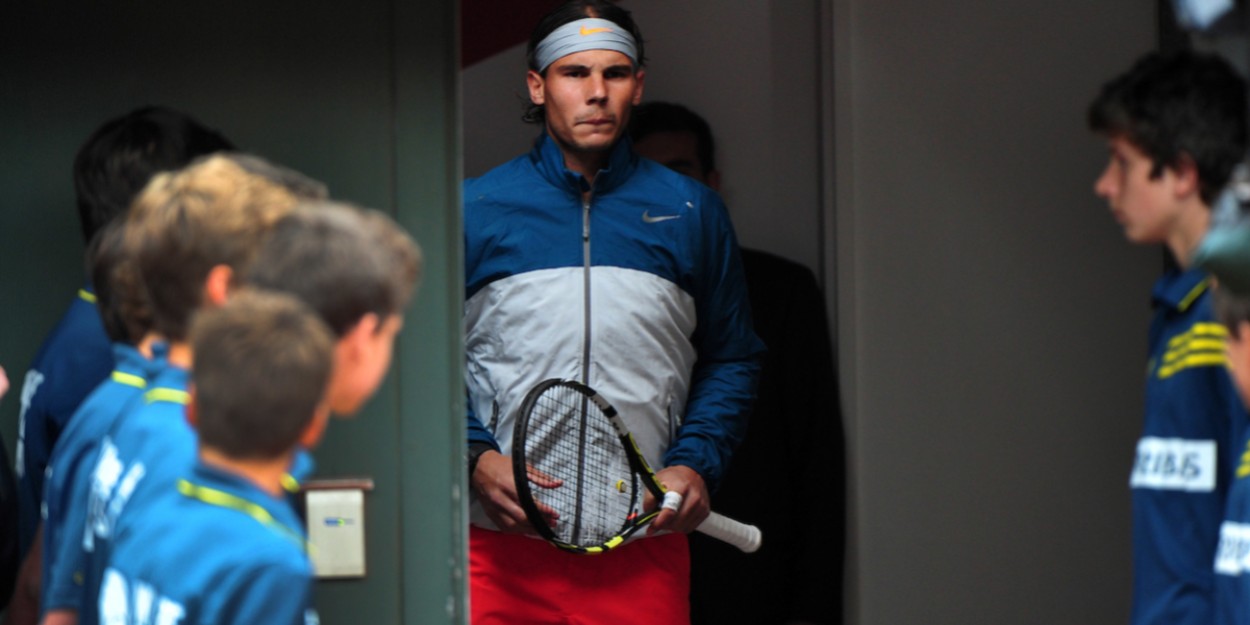 The 10 best French Open men's matches of the century: Nadal-Djokovic, semi-final, 2013
The seven-time champion versus the World No. 1. It didn't get much bigger or better than Nadal-Djokovic in the last four of the 2013 French Open. John McEnroe later said it might be the best match ever played on a clay court, but you could make a good case for it being the best played on any surface in the last decade.
King of Clay Nadal was seeking to win a fourth consecutive Couple des Mousquetaires for the second time, while Djokovic – who'd beaten his rival at the Monte-Carlo Masters in April – sought to close in on a Career Slam. A rematch of the previous year's final, the heavyweight bout surpassed all expectations by dint of both competitors playing sublime tennis simultaneously. In baking conditions, Nadal drew first blood, his formidable forehand paying dividends as he went up 6-4 then broke in the fifth game of the second to lead 3-2. From here Djokovic went into overdrive, his aggressive shotmaking and scrambling defence seeing him reel off four straight games to even the match at one-all.
In the only one-sided stanza of the match Nadal bludgeoned the No. 1 seed to reimpose his advantage, but the final two sets were ruthlessly competitive as each man carved out chances to win. First, Nadal served for the match at 6-5 in the fourth, but despite hitting several vintage forehands, he surrendered the advantage when Djokovic thumped his own forehand winner down the line. The decibel levels of the crowd suggested they were tired of the Nadal era and keen to see Djokovic ascend to the throne, and they were succoured when some breathtaking defence-to-offence play won him the tie break moments later.
Unsurprisingly, both superstars produced majestic tennis during a tension-filled decider. Djokovic was in the zone early, breaking immediately then holding thanks to some commanding hitting from the baseline. He maintained the lead for a few service holds but Rafa found his rhythm and broke back in the eighth game; this one was going right to the wire. Or to the 16th game, in any case, which Nadal won by simply returning everything Djokovic threw at him, with added power. A backhand passing shot at 0-15 almost defied physical reality.
After four hours and 37 minutes of glorious combat, Nadal's 6-4, 3-6, 6-1, 6-7, 9-7 victory was complete. In the end, the pair hit almost 120 combined winners, with Novak's much higher unforced error count ultimately costing him. He would have to wait another two years before defeating Nadal in Paris- and then a further 12 months before finally getting his hands of the Coupe de Mousquetaires.