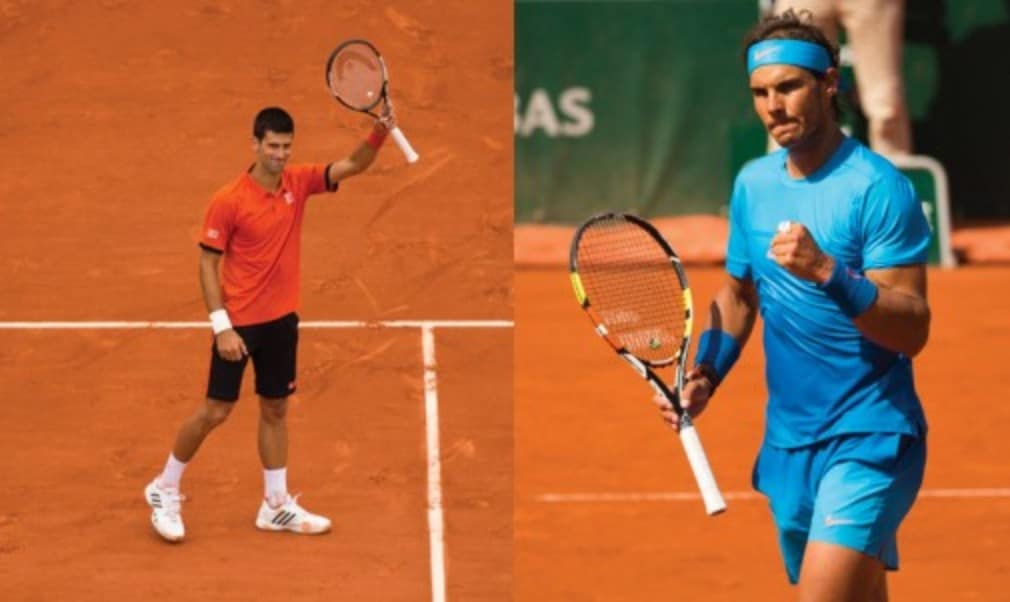 'That's why he's been ruling Roland Garros for many years'
Originally published on 03/06/15
[2013]
Nadal beat David Ferrer 6-3 6-2 6-3 in the final, but to get there he had to win an extraordinary semi-final against Novak Djokovic.
The Spaniard, who has never gone closer to losing at Roland Garros when fit, won 6-4 3-6 6-1 6-7(3) 9-7 after four hours and 37 minutes of breath-taking drama. In the deciding set Djokovic led 4-3 with a break but in the closing stages it was Nadal who forced the pace.
Toni Nadal, the champion's uncle and coach, was so emotional afterwards that he broke down in tears during a post-match interview.
Djokovic said: "Rafa showed the courage in the right moments and went for his shots, and when he was a break down in the fifth he made some incredible shots. That's why he's a champion. That's why he's been ruling Roland Garros for many years. He is definitely always the ultimate challenge on clay.
"Even though he has struggled a bit with injuries and maybe a lack of confidence and a lack of matches this year, clay is still his surface. I'm sure this is still the period of the year where he will be looking to have the greatest success."
This is an excerpt from "Ma9nifique" in tennishead Volume 6 Issue 2. As Rafael Nadal attempts 'La Decima' in Paris, we recall the Spaniard's nine Roland Garros victories and speak to some of the men who failed to stop him. To read the full article, subscribe to the magazine today or download the latest digital magazine, available on Apple and Android devices.