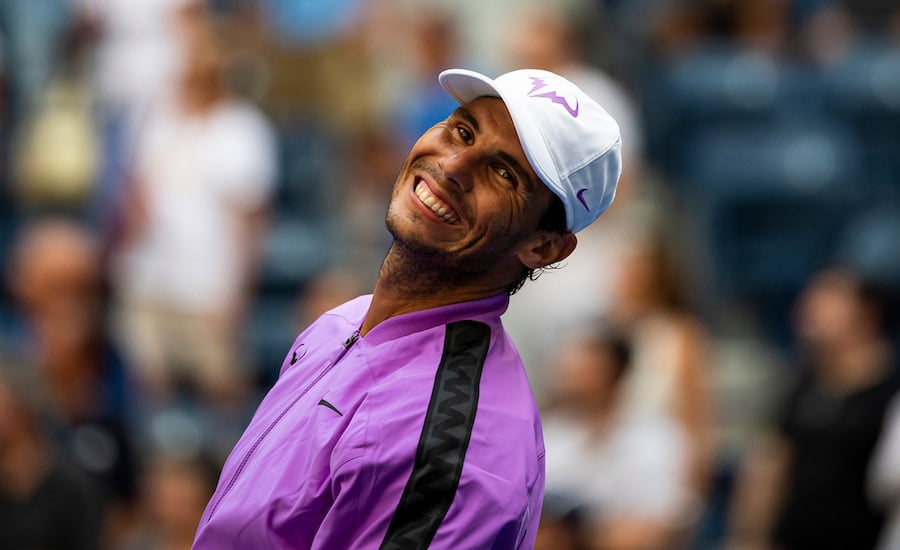 "That's the beautiful thing about this sport" Rafa Nadal reveals why he loves tennis
Rafa Nadal understands more than most that to succeed in tennis you have to adapt 
Rafa Nadal says that the beauty of tennis is the need to play different styles on different courts and that to win regularly a player has to learn to play with the court and not fight against it.
Nadal was directly referring to how he changes his style of play for the indoor season which continues this week at the ARTP Finals in London. He has had more success on outdoor courts and in particular clay but he admits that he loves the way the sport demands a player adapt their game to whatever surface they are playing on rather than continuing to try and fight the court with a style that doesn't suit the surface
Nadal was speaking at the Paris Indoor event when he was asked if he made adjustments indoors such as being more aggressive with his shot choice. He said, "No, you can't avoid to — you can't play against the surface, no? It's true. You can't play a clay court game here if you want to have success here and you cannot play an indoor way on clay if you want to have success on clay.
"And that's the beautiful thing about this sport, have the capacity to adapt yourself to the different conditions.
"For me personally, of course, here I need to adjust a couple of things in the way that I serving, the way that I preparing the points, that there is not much time to hit one ball here, one ball to the other side, and then wait for the right opportunity.
"Here, you can't wait much, and I'm trying to play with the surface, not against the surface."
Rafa Nadal has returned to the world No.1 spot this week and will aim to retain that position for one more event to claim the coveted end of year No.1 ranking. Novak Djokovic is the only player that can topple Nadal but the Serb needs Nadal to lose some matches as well as winning all of his own games from now on.
Look ahead to the rest of the tennis year with our guides to every tournament on the ATP Tour and WTA Tour. Can't visit the tournaments you love? Read our guide on how to watch all the ATP Tour matches on TV. For more news, explore Tennishead magazine here or subscribe to our free email newsletter here.