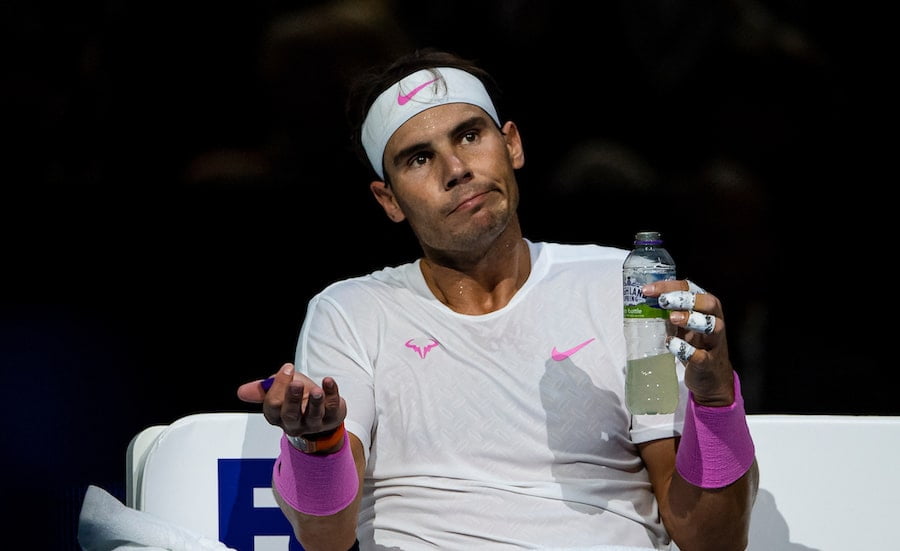 "That's bullshit" Rafa Nadal shuts down interviewer in hilarious press conference
Rafa Nadal decided enough was enough after an interviewer asked him a strange personal question following his loss to Alexander Zverev in the ATP finals yesterday
Rafa Nadal couldn't believe what he was hearing as a journalist questioned whether Nadal's recent marriage had effected the way he plays tennis. Nadal Had just lost his firs round robin match of the 2019 ATP Finals to German star Alexander Zverev 6-2, 6-4 when an interviewer decided to pursue an awkward line of questioning that initially amused the great Spanish 'King of Clay' but then caused him to run out of patience.
Nadal was asked if his concentration on tennis had been effected by marriage to which he replied, "Honestly are you asking me this? Is this a serious question or a joke?"
The journalist said he was serious to which Nadal continued, "Okay it's a big surprise you've asked me this after I've been with the same girl for 15 years. It doesn't matter if oyu put a ring on your finger or not. Maybe it was for you, how long have oyu been with your wife?
The interviewer replied that he has been with his wife for 30 years.
Rafa Nadal then said, "And before. Ah, maybe before you weren't sure. That's why (smiling). Okay we move to Spanish (questions) because that's bullshit. Thank you very much"
Rafa Nadal knows he might need to beat both Stefanos Tsitsipas and Daniil Medvedev in his final two round robin matches if he's to progress to the semi-finals of a tournament that he's never own.
Look ahead to the rest of the tennis year with our guides to every tournament on the ATP Tour and WTA Tour. Can't visit the tournaments you love? Read our guide on how to watch all the ATP Tour matches on TV. For more news, explore Tennishead magazine here or subscribe to our free email newsletter here.