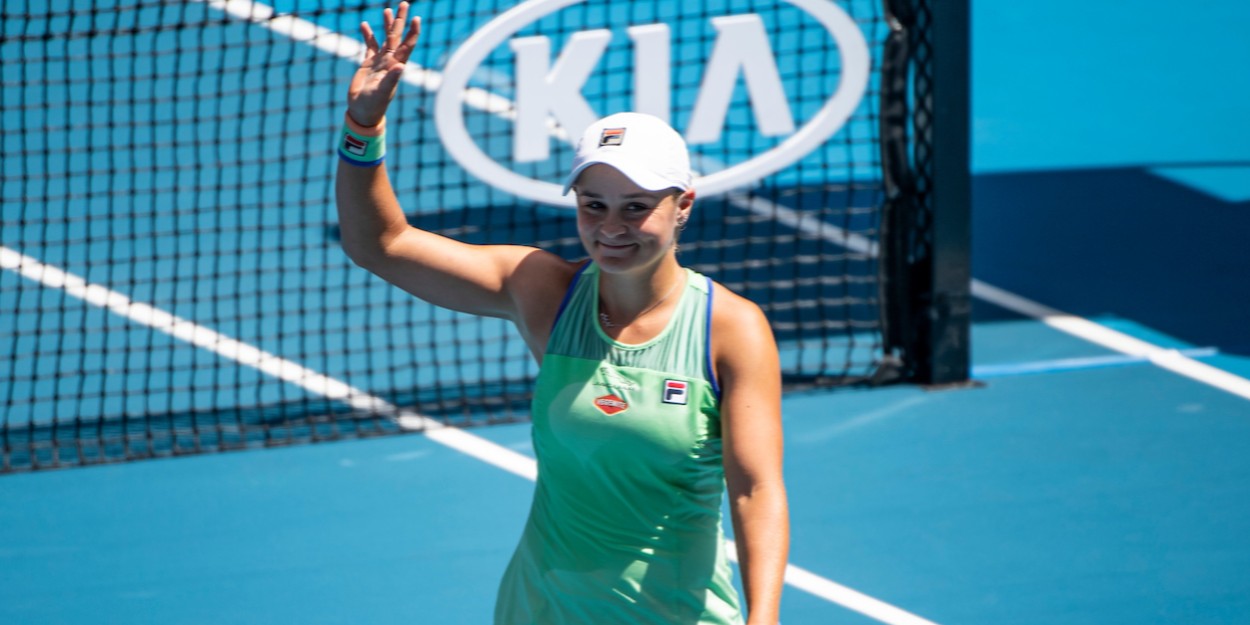 "Thank you"- WTA stars celebrate 50th anniversary of 'Original 9'
Top ten WTA players such as Ashleigh Barty and Elina Svitolina have led early tributes to the 'Original 9' today, 50 years after a group of nine female players created an alternative tennis tour in protest at the gulf in prize money between men and women in the early stages of the open era.
Billie Jean King, Kerry Melville Reid, Judy Dalton, Julie Heldman, Peaches Bartkowicz, Rosie Casals, Kristy Pigeon, Valerie Ziegenfuss and Nancy Richey announced they were setting up an alternative tour in protest at the lack of equal prize money on the 23rd September 1970 with all nine women, under the promotion of Gladys Heldman, signing a $1 dollar contract to play eight tournaments across America.
The Virginia Slims Tour became a precursor for the WTA Tour, set up in 1973, and ultimately led to Grand Slam tournaments paying men and women equally. A handful of WTA Stars have paid tribute this morning including world number five Elina Svitolina. The Ukrainian posted a picture on Twitter featuring her and several other WTA players, including fellow top-ten player Kiki Bertens, posing with mock contracts.
#Original9 #Equality@WTA#ADollarMakesADifference #IS20@billiejeanking@julieheldman#PeachesBartkowicz #RosieCasals #JudyDalton #KerryMelvilleReid #KristyPigeon #NancyRichey #ValerieZiegenfuss pic.twitter.com/OqlzQfjq1D

— Elina Svitolina (@ElinaSvitolina) September 23, 2020
World number one Ashleigh Barty also paid tribute to the group. "Thank you for your love, ambition, courage and fight for equality," commented the 2019 French Open champion. Barty also said she was "fortunate" to be following in the footsteps of the likes of Melville Reid and Dalton, who like Barty are Australian.
"Fifty years ago, nine of the world's best tennis players put their careers on the line in the name of equality," said the WTA in a statement. "Their bravery changed the course of sports history."