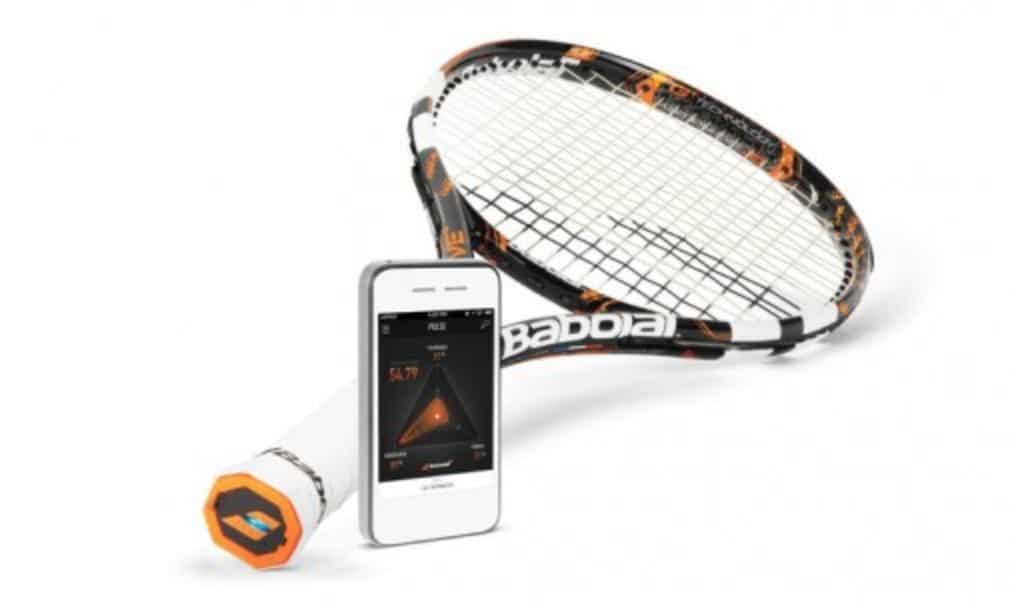 Test drive the Babolat Play before it goes on sale
Originally published on 27/03/14
Babolat are running a competition across Europe to give 15 lucky players the chance to live the Babolat Play experience before the racket is officially launched in May. Click here to enter.
Arguably the most hotly-anticipated release of 2014, the Babolat Pure Drive Play will help you practise smarter, play harder and compete better by analysing all aspects of your game.
It may look like the normal Pure Drive, but the Play features a sensor in the handle that tracks every aspect of your game, logging details of all your strokes. The data can be uploaded to a smartphone, tablet or computer, where you can see a detailed analysis of your game.
Not only can it tell you how many serves, forehands and smashes you hit, it will analyse your power, technique and endurance.
Your results can be stored and compared over time to monitor progress and see in quantitative terms if your backhand is improving, and even compare your data with Rafael Nadal and other Babolat professionals.
"The Babolat Play is designed for all types and levels of tennis players, offering them a whole new experience of tennis," said Babolat spokesperson Stephanie de Vicentis.
"A club player can collect information about hitting the sweet spot and track their improvement. And it's a great tool for coaches: they can see their players' progression by analysing the data once a training session is over or by comparing several sessions.
"Players can see which stroke they use most often, and which one they don't implement enough in their game. By diversifying their game, they improve it.
"Even a player like Rafael Nadal can access information that even courtside cameras can't provide, like the power of each shot and percentage of spin."
For more information about the new Babolat Play, visit www.babolatplay.com. For your chance to receive the new Babolat Play before anyone else, go to www.connectedtennis.com.