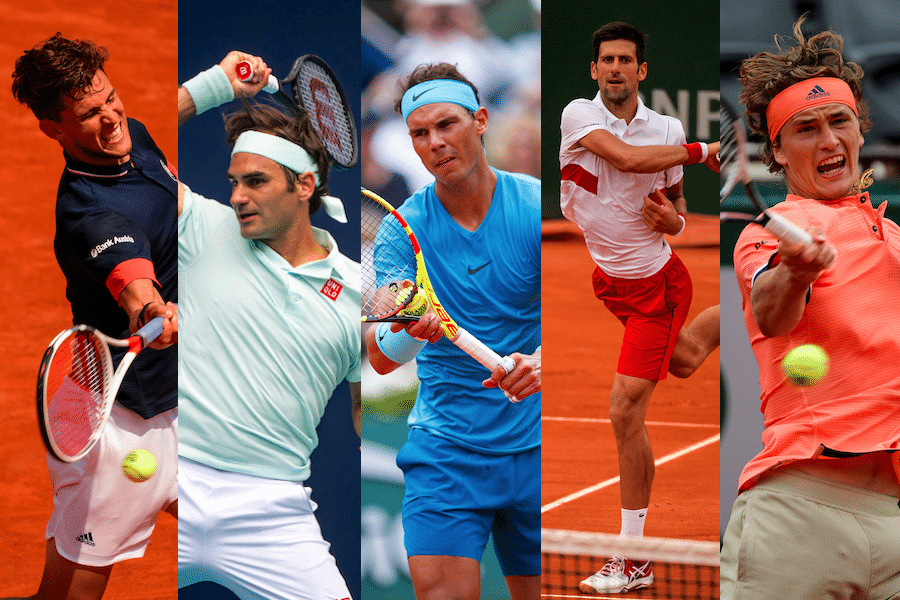 Tennishead's ultimate guide to the 2019 ATP clay court season
With another clay-court season fast approaching, tennishead looks at the men who are most likely to lead the race for prizes at Roland Garros and the tournaments that will hit the headlines over the coming 2 months
The players
The battle lines for the forthcoming clay-court season are clearly defined among the men. They will centre on Nadal's attempt to extend his extraordinary domination on the surface, Novak Djokovic's attempt to hold all four Grand Slam titles for the second time in his career and Roger Federer's first appearance at Roland Garros for four years.
Federer chose to miss the last two clay-court seasons entirely in order to focus on his preparations for Wimbledon and the US Open, but this year the 20-times Grand Slam champion will play in both Madrid and Paris.
His decision sparked inevitable speculation that this would be part of a farewell tour by the 37-year-old Swiss, but he insisted: "This doesn't mean this is my last clay-court season, or that I had to play one more time before I retired. That was not the thinking.
"All I knew was that after missing it for two to three years basically, my body was ready, I was ready, my schedule with the family, my schedule with the team was ready to do it again. This is when I opted to say: 'It will be nice. Instead of taking a big chunk off, I'd rather stay in the rhythm and actually enjoy myself on the clay.' It's going to be challenging, no doubt about it. I have to take baby steps in the beginning to some extent, but that's OK."
Federer has always pointed out that he grew up playing on clay and loves the surface. Indeed, he would surely have won many more clay-court titles – in Paris and elsewhere – but for Nadal's extraordinary domination for the last decade and a half. The only French Open Federer won was in 2009, when Nadal, struggling with knee trouble, was beaten by Robin Soderling in the fourth round.
The only other men who have won at Roland Garros since 2004 are Stan Wawrinka (in 2015) and Djokovic (in 2016). Wawrinka has been showing signs of a return to form this year after knee surgery but is about to turn 34. Although seven of his 16 title wins have been on clay, his days of being a contender for Grand Slam honours might be behind him.
Djokovic, in contrast, has returned as strong as ever following elbow surgery at the start of last year. When he won the French Open in 2016 he became the first man to hold all four Grand Slam titles for 47 years. With Wimbledon, the US Open and the Australian Open under his belt again, he is now just one victory away from another "Nole Slam".
Dominic Thiem has been Nadal's most consistent challenger on clay over the last two years and played in his first Grand Slam final at Roland Garros last year, only to be crushed by the Spaniard in straight sets. The Austrian is usually at his best on clay, but was not in peak form on the surface when he played in South America in February. It remains to be seen how he will cope with the pressure of defending so many ranking points on clay in Europe this spring.
Alexander Zverev has won two Masters 1000 titles on clay, but is there anyone else capable of upsetting the biggest names when the season reaches its climax at Roland Garros? We will soon find out.
The tournaments
Rolex Monte Carlos Masters, Monte Carlo, 14th April – 21st April
ATP Masters 1000
2018 Final: Rafael Nadal defeated Kei Nishikori, 6-3, 6-2
This prestigious event has been held since 1897 and became an 'Open' event in 1969. The tournament celebrated it's 100th anniversary in 2006 and was made a Masters 1000 event in 2009. Surprisingly it's the only Masters 1000 to not have a mandatory classification but this hasn't stopped all the best players in the world from making it their first top on the clay court season.
The clay court king himself Rafa Nadal has won the tournament 11 times and no-one would bet against him winning it again in 2019. The only players to break his run of victories have been Novak Djokovic and Stan Wawrinka.
Read our in depth preview of the 2019 Monte Carlos Masters here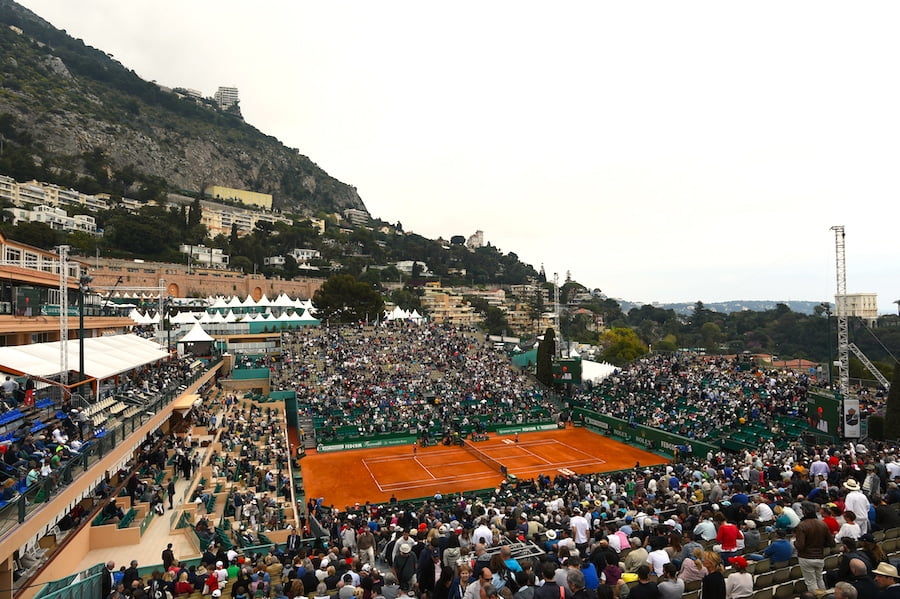 Barcelona Open, Spain, 22nd April – 28th April
ATP Masters 500
2018 Final: Rafael Nadal defeated Stefanos Tsitsipas, 6-2, 6-1
The Barcelona Open (AKA Trofeo Conde de Godó) is the oldest tennis tournament in Spain and will celebrate its 67th edition in 2019. The first Conde de Godó took place in 1953. It's history is closely linked with the Real Club de Tenis Barcelona 1899 which has hosted the tournament since the first edition. Since 1968, the tournament has been considered as the International Championships of Spain.
The Real Club de Tenis Barcelona 1899 is the most successful Spanish club and boasts such great Spanish players as Arantxa Sánchez-Vicario, Conchita Martínez, Rafael Nadal and Carlos Moyà.
Read our in depth preview of the 2019 Barcelona Open here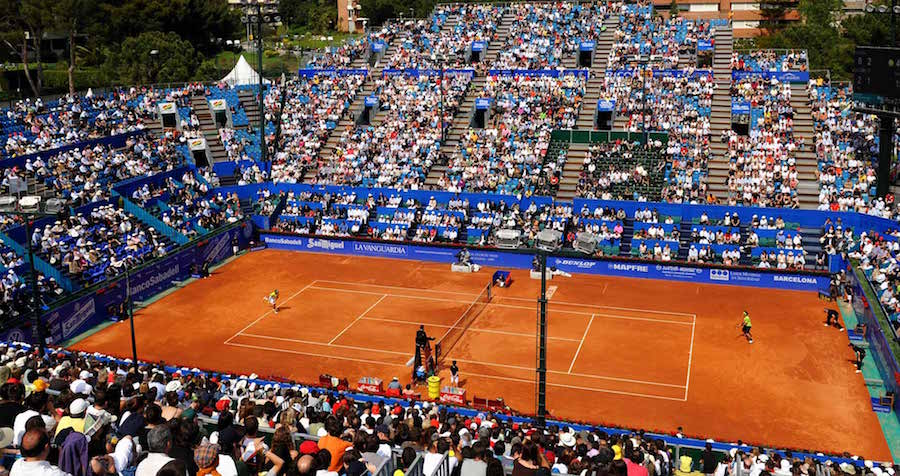 Madrid Open, Spain, 5th May – 12th May
ATP Masters 1000
2018 Final: Alexander Zverev defeated Dominic Thiem, 6-4, 6-4
The Madrid Open was started as a men's only event in 2002 when the tournament was classified as one of the ATP Masters Series tournaments. In 2009 the tournament was expanded to include a premier women's contest and moving to an earlier period of the tennis season to become the second Master's tournament of the spring European clay court swing (replacing the Hamburg Open) and moving outdoors to Park Manzanares, where a new complex with a retractable-roof equipped main court was constructed, the Caja Magica.
The Caja Mágica is often called the most modern tennis facility in the world. Made completely from iron, wood and glass, it was designed by French architect Dominique Perrault. The name Caja Mágica (Magic box) is due to the resemblance with boxes, which are dynamic and ever changing.
Read our in depth preview of the 2019 Madrid Open here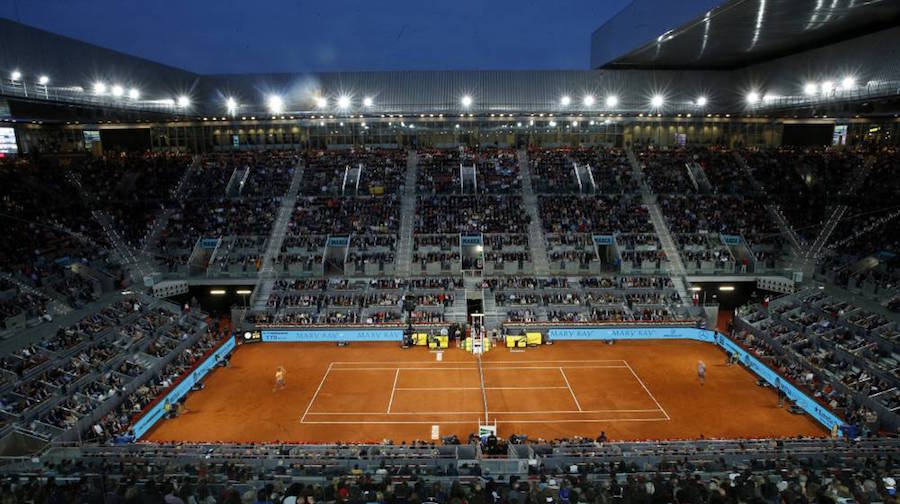 Internazionali d'Italia, Rome, Italy, 12th May – 19th May
ATP Masters 1000
2018 Final: Rafael Nadal defeated Alexander Zverev, 6-1, 1-6, 6-3
(Come back soon for our full preview of the Rome Masters)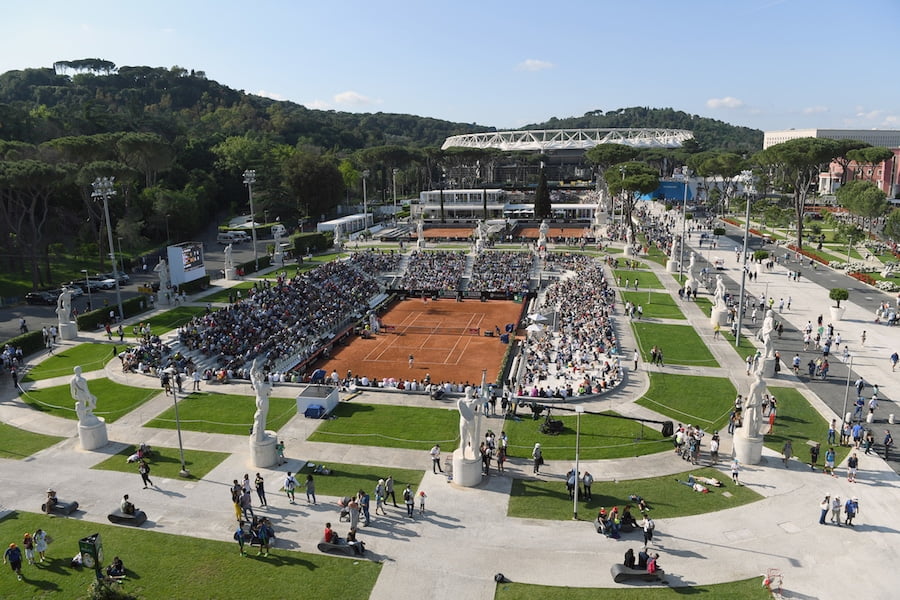 Roland Garros, Paris, France, 26th May – 9th June
Grand Slam (2000 points)
2018 Final: Rafael Nadal defeated Dominic Thiem, 6-4, 6-3, 6-2
(Come back soon for our full preview of the French Open)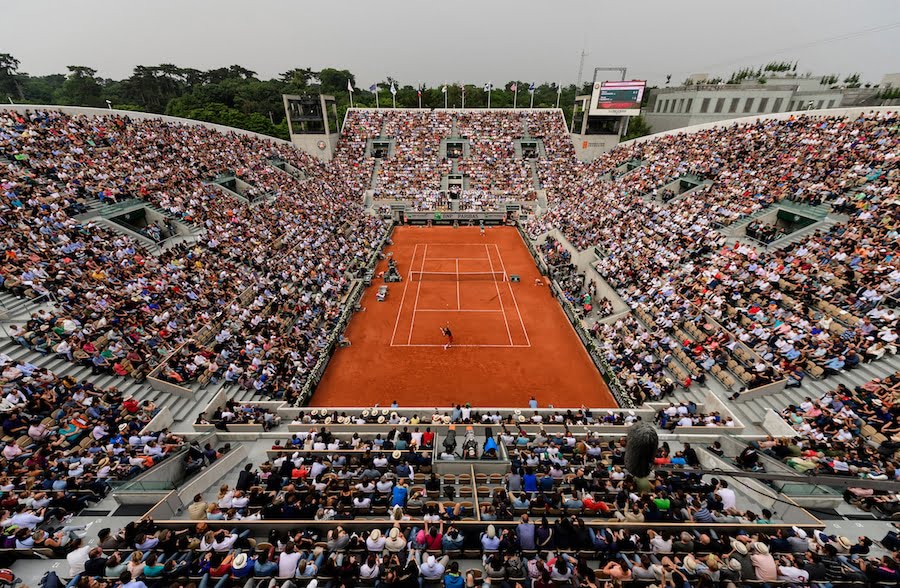 Look ahead to 2019 with our guide to every tournament on the ATP Tour, the WTA Tour and the ITF Tour
If you can't visit the tournaments you love then do the next best thing and read our guide on how to watch all the ATP Tour matches on television in 2019
To read more amazing articles like this you can explore Tennishead magazine here or you can subscribe for free to our email newsletter here