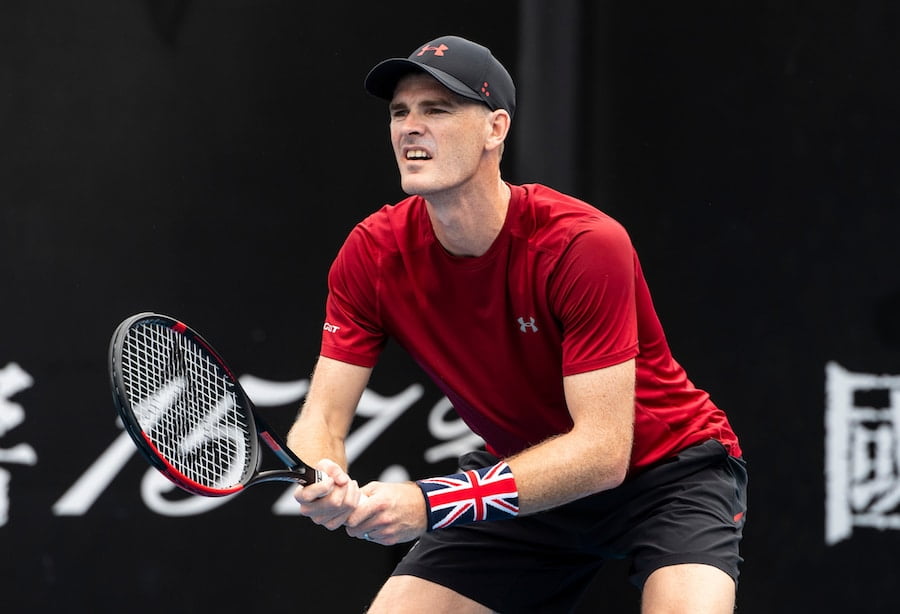 tennishead racket reviews: Dunlop CX 200
Dunlop are soaring back into prominence in the world of tennis, so if their latest release of rackets is good enough for a certain Wimbledon finalist, it's certainly good enough for us to try out…
It's about the journey for Dunlop…
They understand that at whatever level, progress and evolution are essential. The CX range is a collection of rackets that proves Dunlop are a brand for any tennis player, with six rackets that cater from casual players all the way up to Top 10 stars.
The striking red and black design implies Dunlop are out to make a statement and so does their technical endeavour.
The collaboration with Srixon has born a new 'Power Grid' string technology. The placement of the strings is meant to evenly distribute the power across the surface (let's face it hardly any of us hit the sweet spot regularly) and that was apparent across the rackets during a test.
This grid also produces a pattern that is dense in the middle and then wider at the top of the racket. This arrangement really gives these Dunlop's an impressive measure of control in the rallies, with an added bonus of enhanced power towards the tip, which is more often utilised by Tour-leading pros.
Another smart move by Dunlop has been to incorporate Infinergy foam inside the frame at clock positions 2 and 10 on the frame. So, many of you will recognise the widely used 'boost' foam in running shoes, that nice cushioning on the base of your foot, well it's the same material.
This adds an 'elastic' element to the Sonic Core frame, enhancing comfort for players who inflict Kevin Anderson-style power onto the ball, whilst dampening the impact shock and reducing excessive vibrations. For advanced players this will obviously help quell the risk of injury considerably, despite the force flying off the strings.
These are efficient rackets, which boost any player's control and comfort on court.
CX 200
The CX 200 is step down in weight to 305g from the CX 200 Tour (18×20) and we have the specification utilised by six-time Doubles Grand Slam champion Jamie Murray.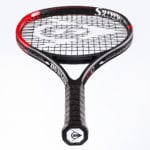 The adjustments are minor compared to Anderson's CX 200 Tour, with the crisp control still the main selling point. The frame feels slightly more forgiving when taking on an aggressive minded opponent and is the most balanced racket in the range.
For such an elite doubles player like Murray, obviously this frame is perfect for astute volleys. If you prefer doubles at club level then this racket offers solid power and spin opportunities, alongside exceptional flexibility for those acute angles at net.
What do Dunlop have to say about this standout range?
"What does it take to continually improve your game? Commitment. Desire. Obsession. An intrinsic understanding that every game is a step in your journey for perfection. Long hours in the research labs. Early mornings on the training courts. A commitment to enhance every game. A need to chase down every point.
"We share this pursuit of perfection with every player. It's why we engineer technically superior, obsessively crafted products that help you make every single game, your very best game."
The technology
---

Play harder, cleaner shots. Sonic Core made with Infinergy® dampens impact shock and reduces frame vibrations by up to 37%, giving a more comfortable hitting sensation. Infinergy® foam developed by BASF, the world's first E-TPU, offers much greater rebound properties compared to original Sonic Core material resulting in faster ball speed off the racket.
---

Modern players use more spin, hitting the ball towards the top of the racket. But that takes technique and power, often leading to errors and injuries. PowerGrid StringTech creates a 30% larger sweet spot, evenly distributing power across the string bed. Get better control, more power and more spin.
---
CX 200 Specifications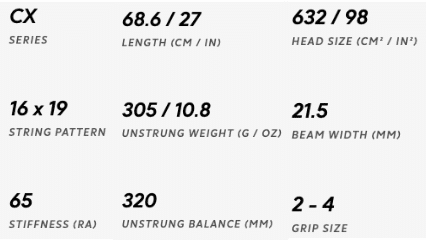 The final say…
It's evident the meticulous endeavour Dunlop have put in to develop this CX series.
Essentially it is very smart and moulded for control orientated players. At club level so many players struggle to adapt to the basics before swatting away their hardest shots. This series provides a reliable frame for all capabilities.
A pulse of extra power might be wanting at the top end, but the Anderson model is really designed for all-court, tactical players.
This is a range for thinkers on court, who want to control their points, but within their limits.
Dunlop have certainly provided the platform to enhance your tennis journey.
Now buy the CX 200 at Pro Direct Sports