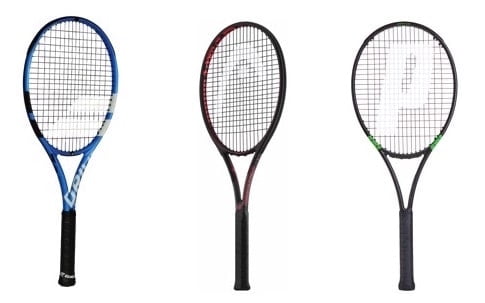 Tennishead Racket Review: The ten best new rackets for advanced tennis players
If you are a player who knows your way around the court, has the entire toolbox of shots and needs control rather than power from a racket, then here is the selection you have been waiting for. Some of the frames featured here are similar to the ones used by the professionals, with smaller heads and heavier in weight than many on the market.
So, be honest, if you don't play like a pro then you may be better suited to a slightly lighter racket. But if you're up there with the best, then enjoy reading what our testers – David, Elliot, Howard and Tim – made of these beauties and see if your racket is ready for an upgrade.
All the rackets we review below are available to buy from our favourite retailer here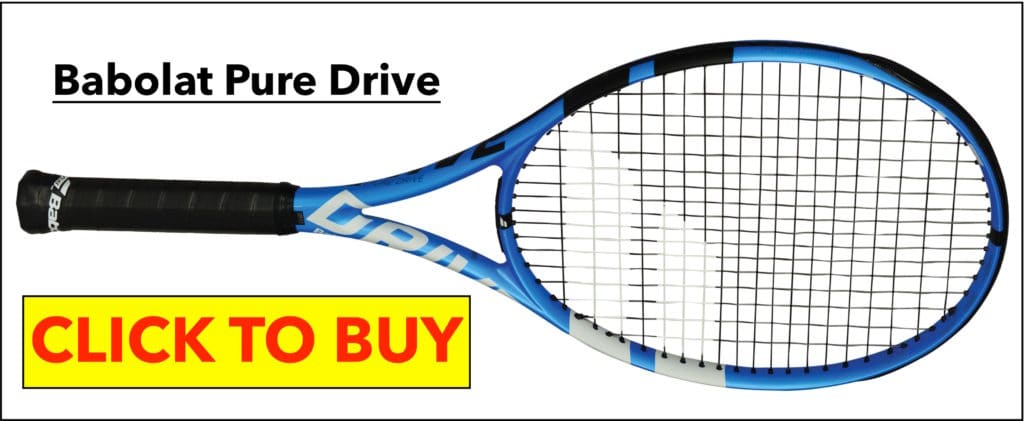 BABOLAT PURE DRIVE
The iconic Pure Drive has been updated with two innovations to give players power as well as feel, thanks to FSI Power and Cortex Pure Feel. Diamond-shaped grommets also give the racket an enlarged sweet spot. David found it very powerful on groundstrokes. Howard felt it helped with his overhead smash and both testers noted that it helped them with their serves. With its almost metallic matt frame, the Pure Drive offers graceful looks as well as performance, which is nothing less than you would expect from the French family-owned brand
Now buy the Babolat Pure Drive here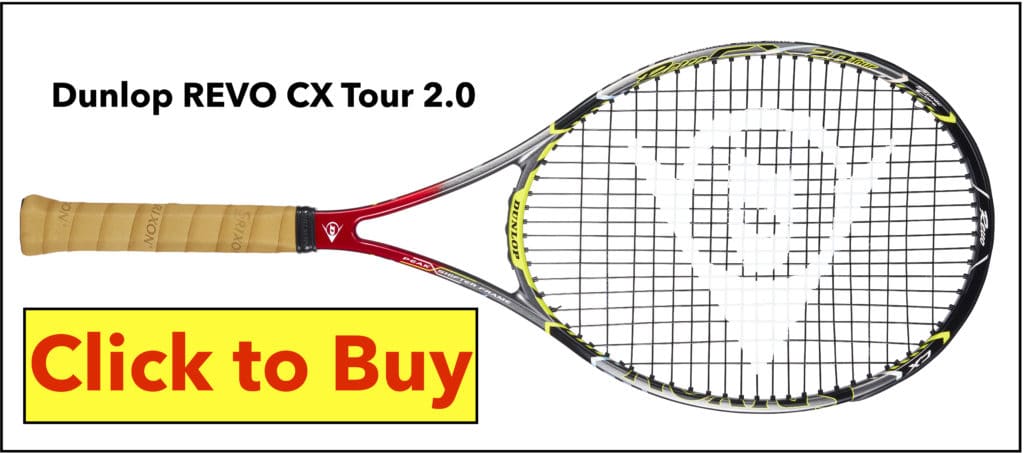 DUNLOP REVO CX Tour 2.0
David liked the classic look of the leather grip and black, red and metallic grey frame and the pop he got on his groundstrokes, even if he said it wasn't "a rocket launcher". Howard said his forehands felt "nice and smooth" and commented that he was able to "get a good level of spin without being out of control". David noted the "whippiness" of the frame and also felt it helped with forehands. Howard was surprised how much the racket appealed to him and said it had "good all-round feel".
Now buy the Dunlop REVO CX Tour here

HEAD Prestige Pro
HEAD has been furnishing tour-level players with rackets since 1987. The Prestige Pro features the brand's Graphene Touch technology and offers advanced level players a combination of precision and power. Elliot said he "had to work hard to hit hard" and found the racket a little stiff, but said it felt great for returns. Tim found the take-back for volleys easy and both players found it good for controlling the ball. With simple black and red graphics, it is a solid choice for players prepared to swing hard. (Worth noting that the owner of Tennishead website uses this racket and loves it!)
Now buy the Head Prestige Pro here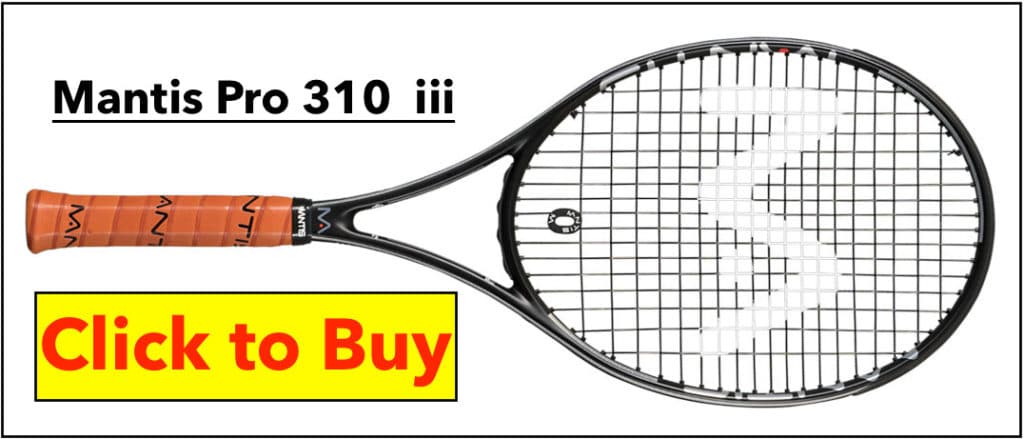 MANTIS Pro 310 iii
With its retro styling and playability, this racket appealed to our testers. Elliot found the racket "very stable through contact" and felt "the heavy head would reward those strong enough to swing it." However, he did find the grip shape "awkward with my eastern forehand grip." Tim said it was "a good rhythmic swinging racket" and noted that it helped with his serve. Although Tim, like some previous testers, had not been aware of the brand, he liked the racket based on this experience.
Now buy the Mantis Pro 301 111 here

PACIFIC X Force Pro No1
While this shiny black, orange and white German-engineered racket was not a hit on an aesthetic level, our testers felt it offered a reasonable mix of power and control. Tim found it "good for stroking volleys and power of serve." Elliot found the weight in the head made it difficult to volley. If you choose the racket and invest in more than one, Pacific's Zero Tolerance technology means every frame should feel the same. The Precise Grip System (PGS) allows for a more exact handle size and weight.
Now buy the Pacific X Force Pro No1 here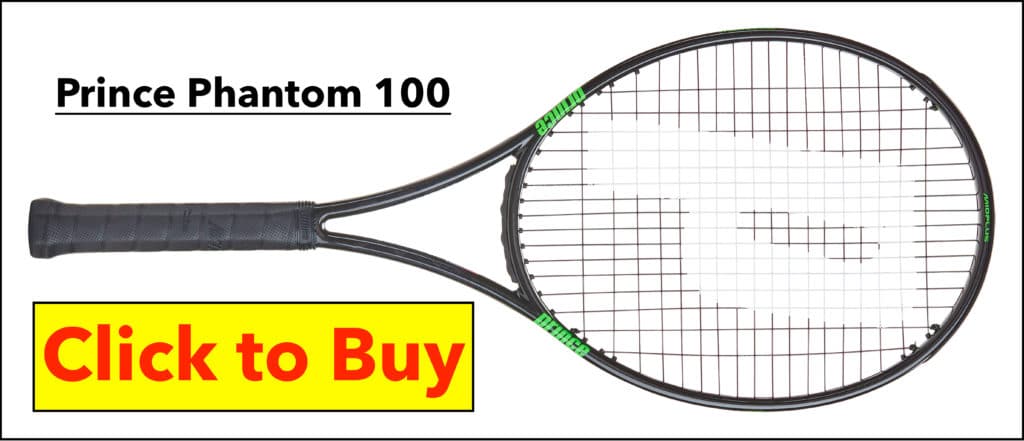 PRINCE PHANTOM 100
After playing with this racket Elliot said: "I used to love Prince and I might do again." He liked the control the racket offered, saying it gave him "huge confidence". David and Howard also liked the feel of the racket. From a control point of view, David said: "It feels like you shouldn't miss." The strokes our testers felt it assisted? David said volleys, Howard ground strokes and Elliot "everything". David felt it was "a good all-rounder." This new slim-framed range from Prince is definitely worth a look.
Now buy the Prince Phantom 100 here

TECNIFIBRE T-Fight 300 DC
Players who reach for this French-designed racket will, according to Tim, "do most of the work as the racket head is light with little momentum". Our testers found it generated a moderate amount of power. Howard found "enough control" in the racket and said it felt "good, fairly solid" and was surprised by the consistency that made it feel "similar on every shot". Players looking for a lighter feeling performance racket should look at this offering from Tecnifibre. Tim felt it is "for intermediate use".
Now buy the Tecnifibre T-Fight 300 here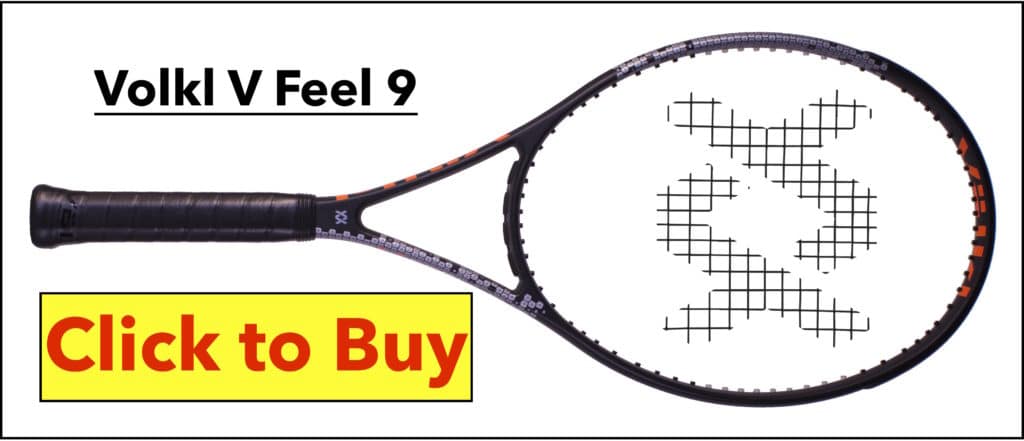 VOLKL V Feel 9
Opinions of this racket varied, possibly more so than for any of the rackets in this category. Both David and Howard said that it generated lots of power but disagreed about how much control they managed to find. David said "pretty good"; Howard said "a bit erratic." David found it good off the ground "although less so for volleys". Howard said that while he knows Volkl as a good brand, "I couldn't get on with it". David's contrary view: "I was surprised what a good contender it is". Overall verdict – try it.
Now buy the Volkl V Feel 9 here

WILSON Pro Staff RF 97
Universally popular among our testers. The matt black frame generated "plenty of power" for Howard, David and Tim. Howard said there was "plenty of good whip and I didn't have to work too hard." David agreed about the power and also noticed, along with Howard, how much control he had. David also found "decent levels of feel without being soft." Although Tim found the racket a little rigid, "it was balanced." Howard said it helped with forehand, volley and serve, David with volleys and Tim said it was "good all round". Definite shortlist.
Now buy the Wilson Pro Staff RF 97 here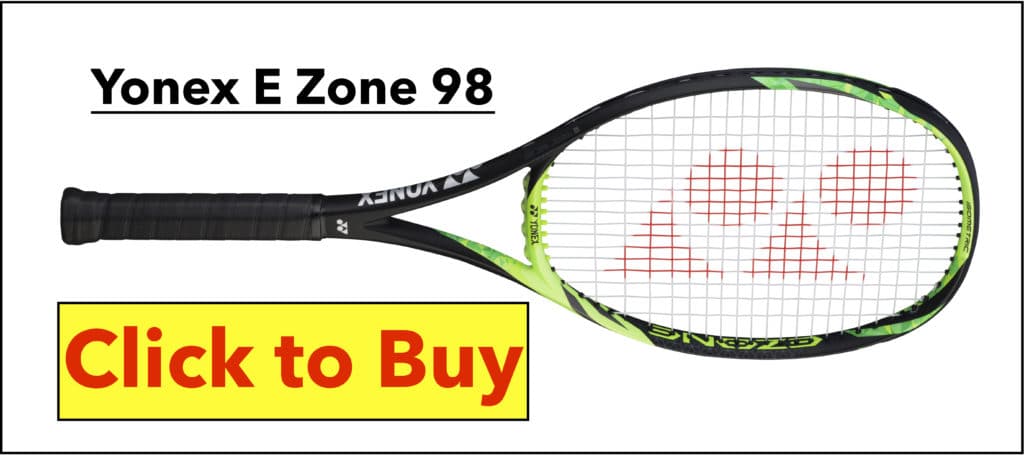 YONEX E zone 98
Yonex say their trademark isometric head shape has been updated, resulting in a slightly larger sweet spot in the Ezone 98. The strings also soak up more vibration thanks to a re-tooled grommet system. Our testers unanimously said this racket helped their serve. Tim said he found it slightly rigid and heavy (putting it down to his age), but recognised nice balance and great feel.  Elliot found it a little unforgiving in terms of control. Overall though the testers felt this to be a quality racket. We recommend you try it for yourself.
Now buy the Yonex E Zone 98 here
For more amazing racket, kit, clothing, shoes and all tennis accessory reviews click here