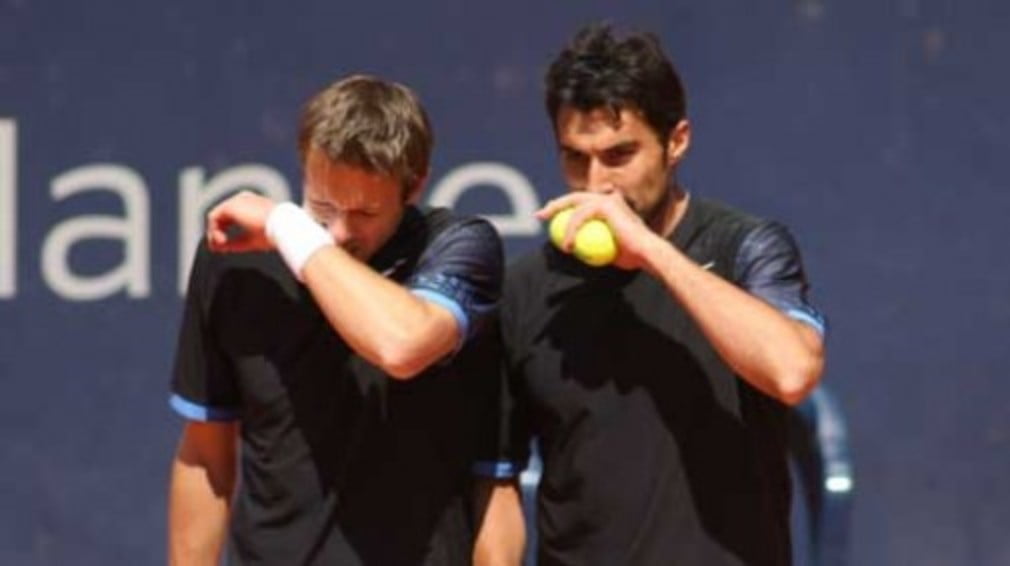 Tennishead on Tour: Hamburg doubles final
Originally published on 26/02/10 11:00
Second-seeded Canadian Daniel Nestor and Nenad Zimonjic of Serbia took on American twins the Bryan brothers for the Hamburg title on Sunday and Tennishead was courtside.
The Canadian-Serb team upset the seedings to win 6-4, 5-7, 10-8 and capture their first title since October 2007.
It was great to get them back [after losing in the Rome final], Nestor said. We won the first set with an early break. I thought we were the better team both weeks in the first set.
"But you can only expect the best in the world to come back strong in the second. That was unfortunate. But the tie-break was very high quality tennis, higher quality than most weeks. And it was great to serve on match point.
Zimonjic said the relatively new pairing is only just starting to gel. I think we have a great future, he said.
At the beginning of this season it was really frustrating because we had four, five matches where we really could have won.
It's very tough to play them [the Bryan brothers], but I'm sure it's very tough for them as well to play us. I'm looking forward to meeting them in the finals whenever it's possible, they have been achieving this, waiting for whoever comes to the finals. Our job is to make it there. I'm looking forward now to Roland Garros. I think this is a great boost.