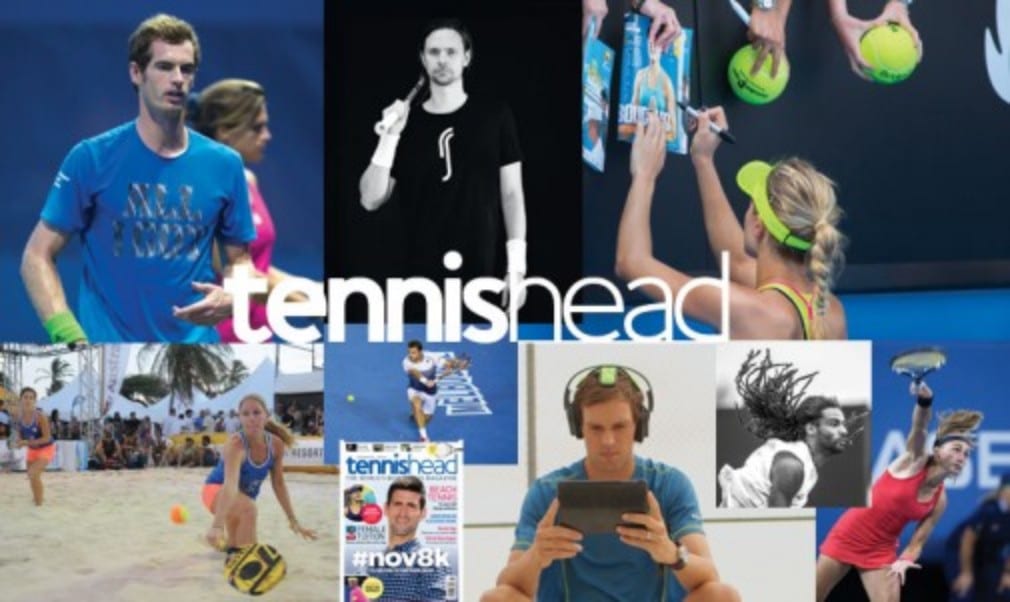 tennishead magazine: April issue out NOW!
Originally published on 05/03/15
Novak Djokovic graces the cover of Volume 6 Issue 1 as we celebrate his first Grand Slam victory since the birth of his son Stefan, and how fatherhood has altered his perspective of his pursuit of the Grand Slam at Roland Garros this year.
In our April 2015 issue, Paul Newman, tennis correspondent of The Independent, looks at the barriers that have discouraged women from top-level coaching and why Andy Murray might just have set a new trend for female coaches by hiring Amelie Mauresmo.
After a breakthrough season in 2014, Eugenie Bouchard is determined to keep on improving in a bid to climb the rankings further. She tells tennishead why new coach Sam Sumyk can help her avoid 'second season syndrome'.
The charismatic Dustin Brown is our Locker Room guest as we talk campervans, cooking and his dreadlocks, while Aleksandra Krunic shares her talks about her fear of flying in our regular Hot Stuff feature.
Once again our academy section is bursting at the scenes with exclusive commentary from some of the games top coaches, Patrick Mouratoglou and Mats Merkel, while we chat to Mike Bryan about how he has trained his mind to switch off between matches.
Remember Robin Soderling? The Swede has not set foot on a tennis court since 2011 after being laid low by mononucleosis but he tells tennishead how he has spent his time on the sidelines trying to design the world's best tennis ball.
On top of all these great reads we've got all the latest results and rankings as well as stunning images from the Australian Open.
Check out a preview of the magazine below – selected pages only.
What are you waiting for? Get your hands on a copy of tennishead today! Subscribe today to get the new issue delivered direct to your door or download the digital version via Apple Newsstand.