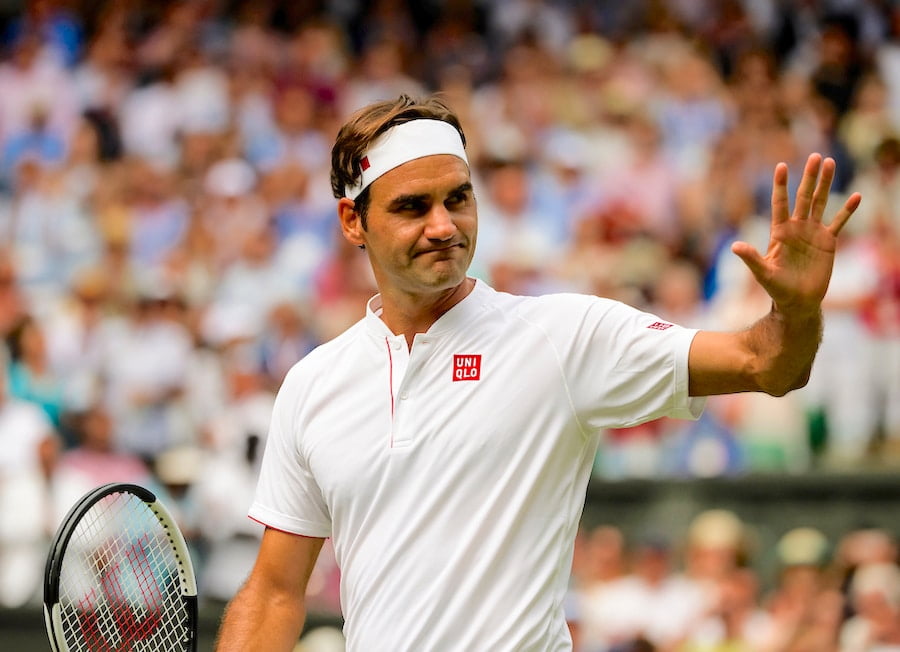 Tennishead investigates how Roger Federer can still outlast his younger rivals at the age of 37
Roger Federer's 20 Grand Slam titles are testimony as much to his enduring fitness as to his extraordinary talent. How does a 36-year-old continue to outlast his younger rivals?
Pierre Paganini rarely attends tournaments and his work can go all but unnoticed by those outside Roger Federer's entourage, but nobody appreciates the 60-year-old's contribution to his success more than the 20-times Grand Slam champion himself. As Federer struggled to hold back his tears at the presentation ceremony after winning the Australian Open in January, the likes of Paganini were no doubt at the forefront of the 36-year-old champion's mind as he thanked those who had made possible his latest extraordinary triumph.
Paganini has been in charge of Federer's physical preparations for the last 18 years. He is the man who has prepared his fellow Swiss for the battles ahead in his off-seasons, nursed him through 11 continuous months of competition year after year and rebuilt his fitness after the occasional setbacks that have slowed down even the greatest player in the history of men's tennis.
You have only to cast an eye over the current landscape at the top of the men's game to appreciate what an extraordinary feat it has been for Federer to remain at a peak for so long. As the "Big Five" all cope with life as thirty-somethings, the oldest of them all is faring better than anyone.
Andy Murray, aged 30, has not played since last July and is currently recovering from a hip operation. Novak Djokovic (30), having also missed the last six months of 2017, struggled through the Australian Open, after which he had minor surgery on the elbow problem which has dogged him in recent times. Stan Wawrinka (32) is working his way back to fitness following knee surgery, while Rafael Nadal (31) left Melbourne with a hip problem, the latest in a career-long catalogue of injuries.
Meanwhile 36-year-old Federer has capitalised on his enduring fitness to play some of the best tennis of his life. After claiming his 17th Grand Slam title at Wimbledon in 2012 the Swiss failed to win another in the ensuing four and a half years, but in the last 14 months he has added three more with his two victories at Melbourne Park and his eighth triumph at the All England Club last summer.
Federer can win his matches with apparently effortless ease, but every thunderous forehand, every assured volley and every pinpoint serve is a product of both his tireless practice away from competition and his dedication to his physical training. "I work hard in the off-season to create a base that serves me well throughout the season," he said. "Then I rework the base time and time again throughout the season."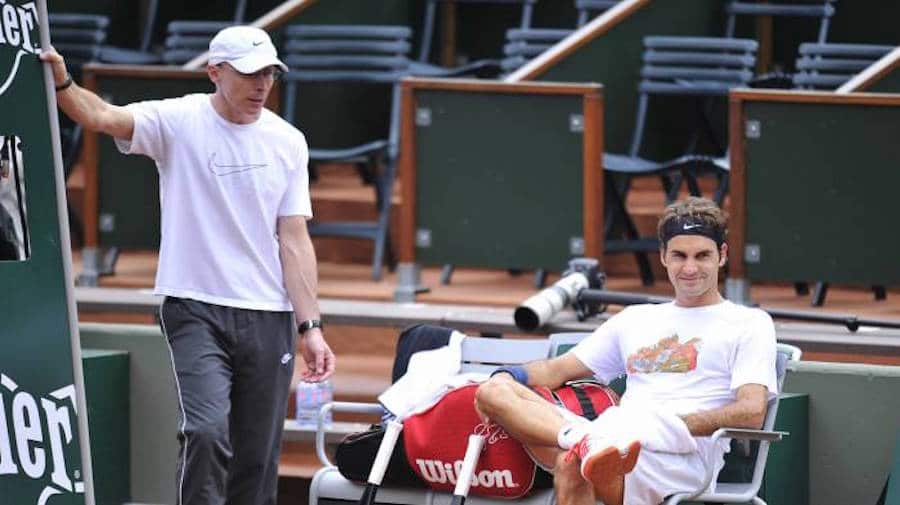 The man who masterminds his fitness programme is Paganini, who worked in athletics and football before turning to tennis. Federer first met him when he started training at the Swiss national tennis centre when he was 14. At 19 Federer asked him to become his fitness trainer and they have been together ever since.
"You can imagine the impact that he's had on my career as a fitness coach, but also a little bit as a mentor," Federer said. "We do a lot of talking besides working. You always count an extra 45 minutes where we just talk about everything. I love every session that we've worked together. Without him I don't think I would have been as fit or as fast in my career."
Paganini, who also works with Wawrinka, has probably been the key figure in Federer's entourage in the last 18 months. Not only did Paganini prepare him for his return to competition after his six-month break in 2016 following a knee problem but he has also helped guide him through his carefully planned schedule. Skipping the entire clay-court season last year was clearly a key factor in Federer's Wimbledon triumph.
"I never thought I was going to play a bit of a lesser schedule, which actually is quite enjoyable," Federer said. "I always thought I would just keep on playing from January to November every single year, playing 20 or more tournaments. But I was able to adapt to it. Maybe that's one of the reasons I'm still out there."
It also helps that Federer enjoys practice, does not mind the travelling and, crucially, is rarely away from his family. Mirka, his wife, and their four children travel to most tournaments.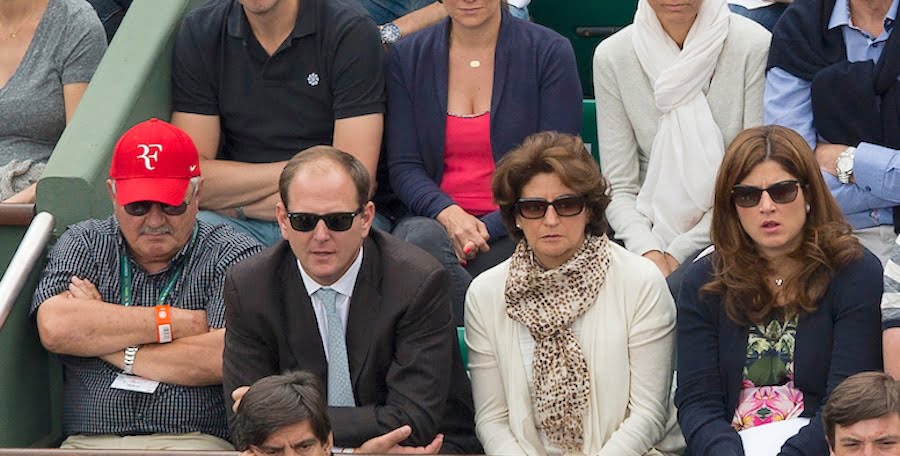 "My wife makes it all possible," Federer said. "Without her support, I would have stopped playing tennis many years ago. Years ago we had a very open conversation about whether she was happy to do this. I'm happy that she's super-supportive, and she's willing to take on a massive workload with the kiddies. I wouldn't want to be away from my kids for more than two weeks. This life wouldn't work if she said no."
At tournaments where he is not playing every day Federer even takes an occasional day off, which he would never have contemplated in the past.
"I know my game's not going to disappear if I take a day off," he said. "It's quite nice to be able to do that, and to have the confidence in your level of play that you can actually keep that up. I think I actually have to work less today than I used to. When I do, naturally I do it with quality, because I know that every practice counts, every fitness session counts, every session matters."
Federer does not think the number of injuries suffered by players in the last 18 months has been exceptional. "There are maybe many other players that are injured right now, but we don't talk about it because they're playing on Court 25," he said.
"I guess that when you reach 30, it's normal to maybe have some signs of usage of the body, but the players and their trainers and the tour and everybody should try their very best to try to make sure they can avoid injuries. Is that by playing less? Is that by training differently? Is that by playing a different schedule? Whose responsibility is it at the end of the day? I think it's the players'."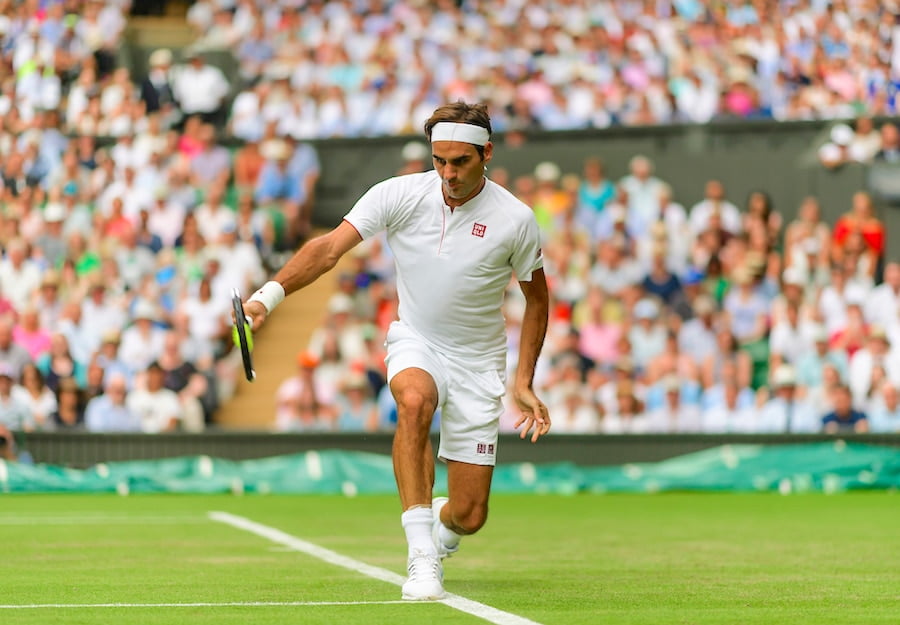 Federer also dismisses the idea that he owes his outstanding fitness to his attacking tennis, which, some claim, is less demanding on the body than a baseliner's game.
"Attacking tennis also has a lot of wear and tear on the body because being highly explosive is something that's a big challenge," he said. "Playing more of a reactive game is maybe more physical in the sense that you play longer rallies and you spend more time on the court, but you're always playing to a similar rhythm. You're not doing much sprinting."
As for his future, Federer says he has "no idea" how long he can continue playing at such a high level. "I need to be very careful in my planning, really decide beforehand what are my goals, what are my priorities," he said. "I think that's what's going to dictate how successful I will be."
Might Margaret Court's all-time record of 24 Grand Slam singles titles be within his reach? "I don't think so," Federer says with a smile. "I didn't think 20 was ever possible to be honest. I think it's too far. It's not something I'm looking at. I've never thought about it. Those numbers are surreal. They're amazing. I'd be very happy if it stays at 20."
To read even more amazing articles like this get Tennishead magazine here