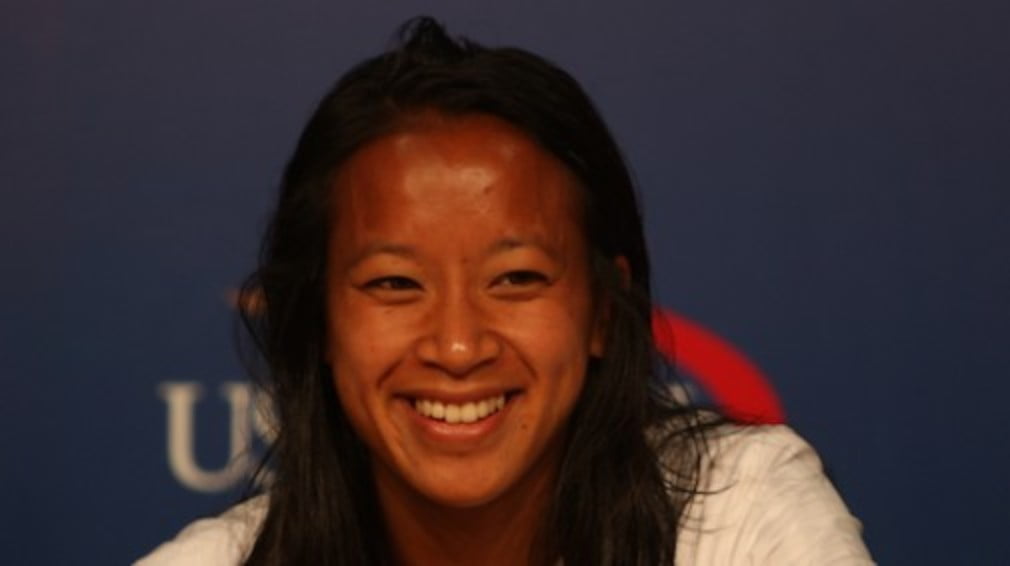 Tennishead blogger Anne shocks Schiavone
Originally published on 26/02/10 11:10
OK, perhaps it's not very polite (or British) to blow ones own trumpet, but we cant contain our excitement this evening, so sod it.
Anne Keothavong became the first British woman to reach the third round of the US Open since Jo Durie in 1991 on Wednesday when she dumped out 25th seed Francesca Schiavone.
The 24-year-old from London, who started blogging for Tennishead during the British grass court summer, came through 6-2, 3-6, 6-4 on court 7 at Flushing Meadows.
The victory is the biggest of the world No.87s career and is a massive boost in her bid to achieve her next goal a place in the worlds top 50.
It also earns her the fattest paycheck of her career, a guaranteed $46,000, regardless of what happens in her next match.
"I really believed I had a chance to win," she said afterwards. "I knew if I could hang in there and, you know, just get stuck in, I'd be in with a good shot."
Her first round victory over Alexa Glatch was Annes first at a grand slam other than Wimbledon and todays result puts her into the third round of a major for the first time in her career.
Anne was staring defeat in the face when she trailed 4-2 in the decider, but she responded with a run of four games to outlast the Italian and move through to round three.
"I definitely felt even though I lost my serve there and went 4?2 down, I never felt at that point I lost the match," she added. "I felt if I just kept fighting and hanging in there my chance would come and I got there."
Her reward is a meeting with fifth seed Elena Dementieva who thrashed Frenchwoman Pauline Parmentier in their second round match.
"She's the Olympic gold medalist," Keothavong said of her next opponent. "Not many people can say they have a gold medal.
"She's someone I've never played against before. I've practiced with her in the past, and it will definitely be, you know, another tough match for me.
"But I've got nothing to lose. I feel confident, I feel fit so who knows?"
We spoke to Anne twice before the event began and well be sure to track her down in the next 24 hours for another blog – if her mobile hasn't melted from all the messages of congratulations that is.