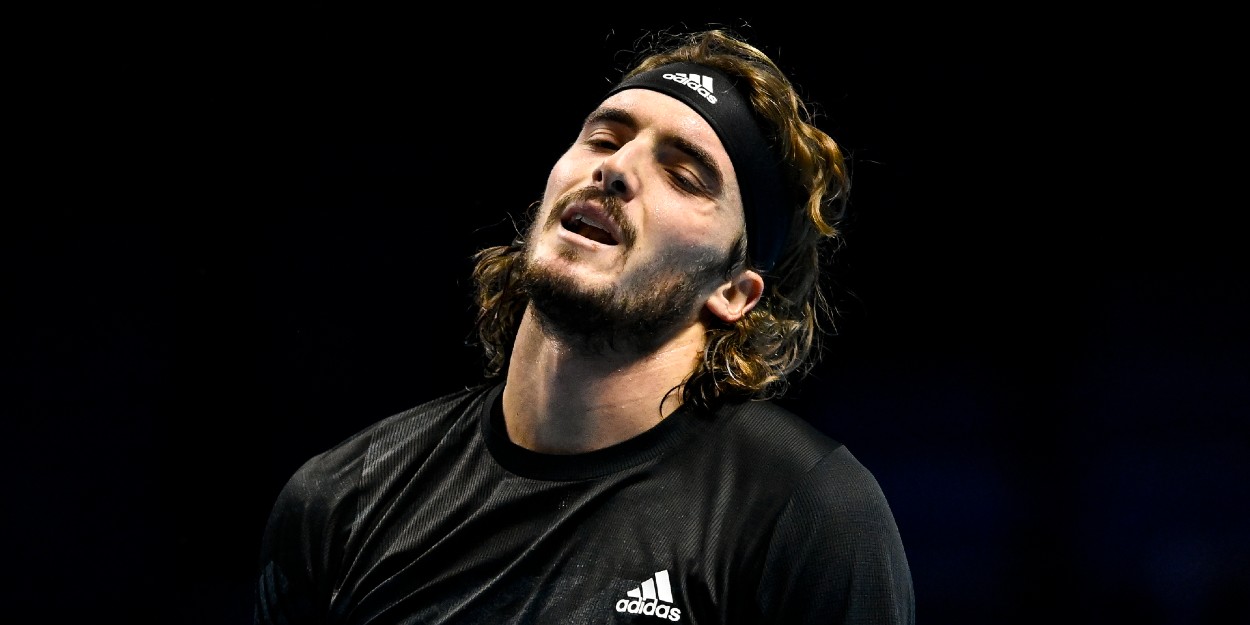 Tennis has felt like 'a dark and lonely place' due to coronavirus restrictions, says Stefanos Tsitsipas
Stefanos Tsitsipas has admitted he has been in a 'dark and lonely' place this year due to the coronavirus crisis.
The Greek bowed out of the ATP Finals on Thursday after losing to Rafael Nadal in his final round robin match.
Afterwards, though, he said the various restrictions that have followed the players round since the ATP Tour resumed in August have taken a real toll on him.
"To me, it felt very dark," Tsitsipas said after the match. "I'm not a person who sees that dark side of things, but this whole thing was very difficult to handle, to be honest with you.
"I'm very happy that I didn't break down, and I'm sure if you ask other players, they are going to respond the same way.
"It gets tiring after a while. Think of yourself sitting in a hotel room waiting for your match all day long, not having the ability to go anywhere.
"Of course they try to entertain you with some things they put in the players lobby or the players' lounge.
"But people need space. It's difficult to be in your hotel, room service all day long."
Tsitsipas is one of the players to have embraced social media the most in recent years, although he says even that has it's limitations.
"Technology obviously helps us connect easier than ever. We all know that.
"I think I'm grateful that I'm able to be with the people that I love every single day by giving them a call or FaceTiming them.
"I will try and forget the negatives, because who needs negativity in this world? Just looking at the bright side of it: Trying to get to the end of the tunnel and see something better in the near future.
"It's a different world, I would describe it. Very lonely."