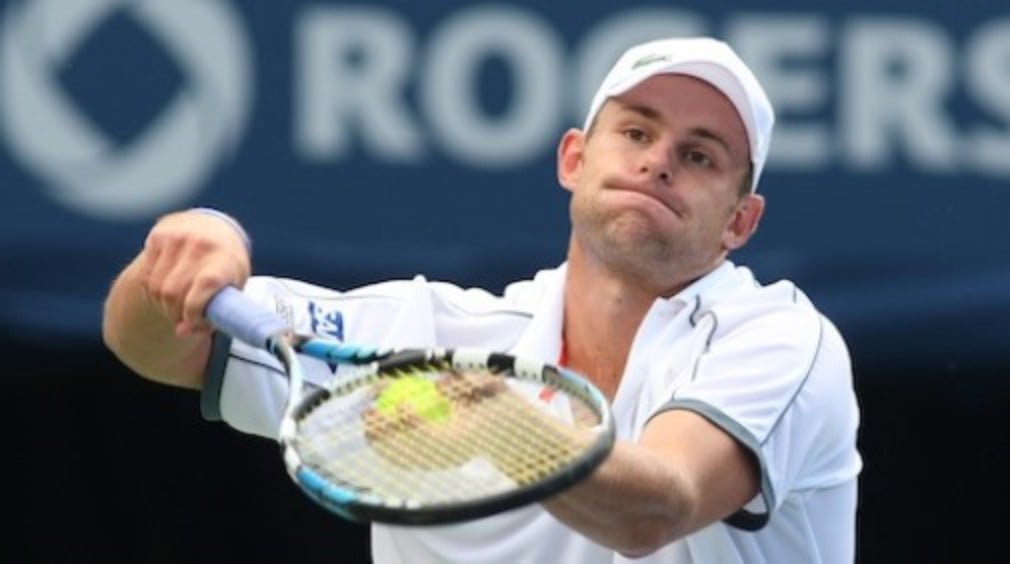 Tempers fray in last 16 at Toronto Masters
Originally published on 26/02/10 11:06
Andy Roddick admitted that he is still struggling for form since injuring his back at the Rome Masters in May after crashing out of the Rogers Cup.
The 2005 champion lost 6-4 4-6 6-4 to Croatian Marin Cilic and conceded his game is a long way from where he would like it to be. The world No.6 vented his frustration on a racket in the final set in rather spectacular fashion between running arguments with the umpire.
"Something doesn't feel comfortable," said the American afterwards. "It's a little bit across the board. "My forehand is just not doing anything. I'm missing it and that's the one that I need to click right now."
James Blake continues to fly the US flag north of the border after coming through a bad-tempered encounter with Dmitry Tursunov 4-6 6-1 6-4.
Things were a little more straight-forward for Rafael Nadal and defending champion Novak Djokovic. The Serb dispatched Swede Robin Soderling 6-4 6-4 while Nadal got the better of Igor Andreev 6-2 7-6 despite a spirited display from the Russian.
"I play a very good match, 100 percent better than yesterday," Nadal said afterwards. "I was a little bit worried about the second set because Federer happened the same yesterday."
Nadal and Djokovic are set to meet in the semi-finals, but only if the Serb can get past Andy Murray after the No.8 seed came through a topsy-turvy match agains Stanislas Wawrinka.
The Scot began and ended his match in style but suffered an alarming mid-match slump that saw him drop the second set to love.
"I played really well at the start and I felt like I was hitting the ball great," said Murray.
"Early in the second set I had a chance to break him and obviously I didn't."
"He started to pick his game up and it actually got very windy. I missed the ball completely three or four times."
He is joined in the quarter-final draw by Gilles Simon, who maintained the form that saw him beat Federer in the second round to cruise past Jose Acasuso 6-3 6-4.