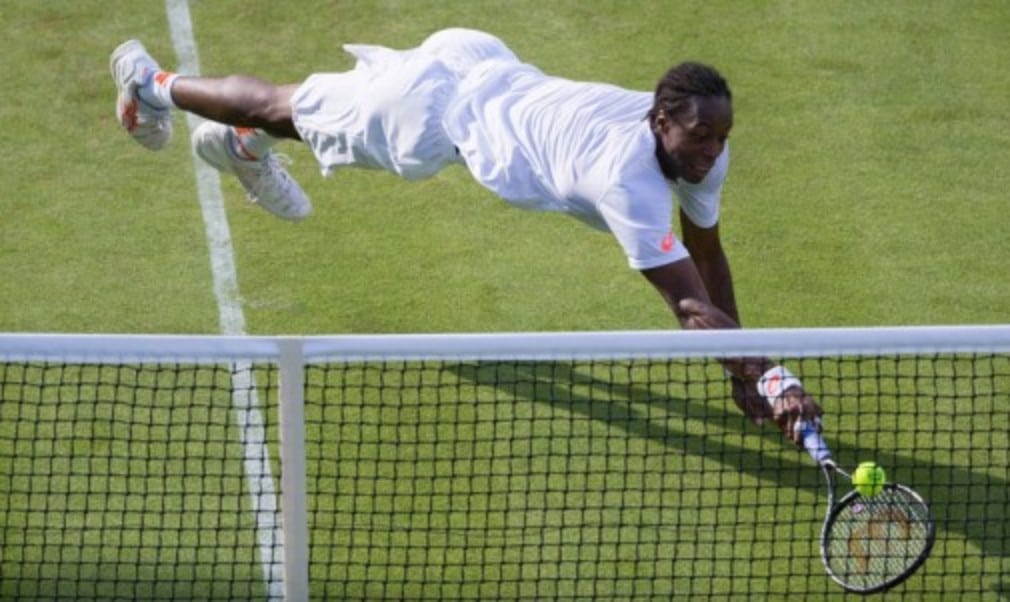 Taking the perfect picture
Originally published on 11/07/15
A perfectly-timed shot of Frenchman Gael Monfils diving full stretch for a volley at the net was taken during Monfils' first-round win over Malek Jaziri during the 2014 Championships and won the Rolex Wimbledon Photograph of the Year competition.
"The picture of Gael Monfils was taken at Wimbledon 2014 on Court 18," Frey told Sportsworld's Riain McAuley. "I was up on top of the broadcast centre, the sun was going down and Monfils was up to his usual antics, leaping around everywhere. It was only a matter of time before he jumped up so high he wouldn't fit in the frame or he dived.
"He came running in towards the net and I fired two frames as he lunged forward. This one I was very pleased with because it won me the Rolex Wimbledon Photograph of the year last year. I think it's Monfils at his absolute best. There have been some crackers over the years, and this is one of them."
Click here to listen to Sportsworld: The Perfect Picture from the BBC World Service as Mike Frey picks his five best tennis images from last year