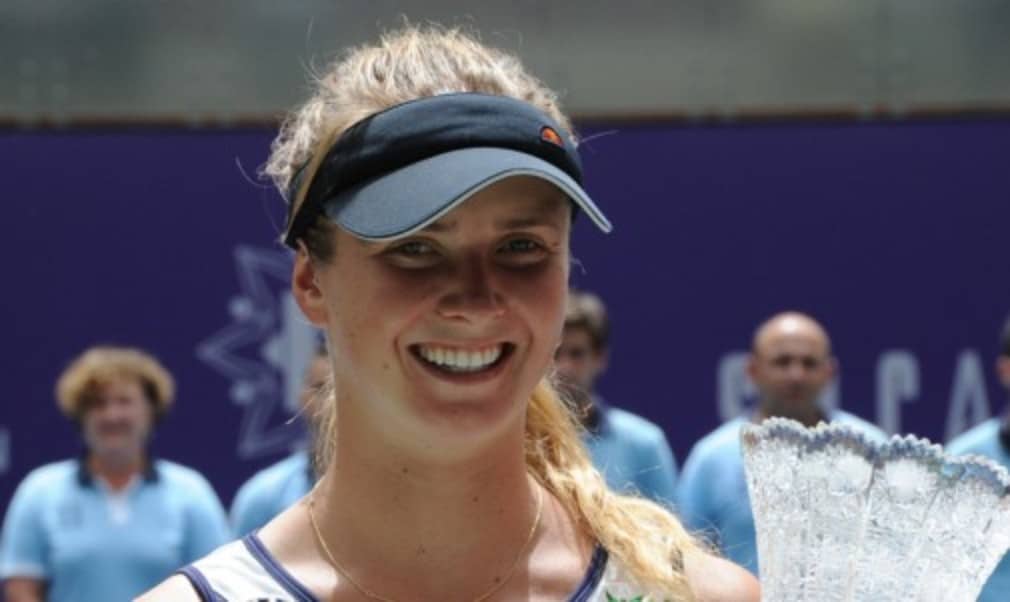 Svitolina triumphs in Baku again
Originally published on 28/07/14
The 19-year-old, who is the second youngest player in the top 50 behind Madison Keys, beat Bojana Jovanovski 6-1 7-6(2) in Azerbaijan.
Svitolina, who has risen to No.25 in the Race to Singapore, cruised through the opening set in 22 minutes, but Jovanovski provided greater resistance in the second but the Ukrainian converted her first match point in the second-set tiebreak.
"I think we were both nervous at the start of the match, but I handled it really well," Svitolina said. "In the second set she was trying to fight, and she's not the type of person who gives up – I've watched her fighting for every ball and for every set before and I was actually expecting this fightback.
"But I was playing really well here and I'm happy I could defend my title. I'm really happy with the way I'm playing and I'm enjoying myself – I'm feeling really confident with my game right now."
"In the first set I couldn't find any rhythm," Jovanovski said. "In the second set I tried to come back and it was a little bit better, but it still wasn't enough to win the set. I had a few chances to break but didn't use my opportunities. But she played really well today and definitely deserved to win."
Meanwhile, Britain's Heather Watson won her third career doubles title as she teamed up with Alexandra Panova to defeat No.3 seeds Raluca Olaru and Shahar Peer 6-2 7-6(3).