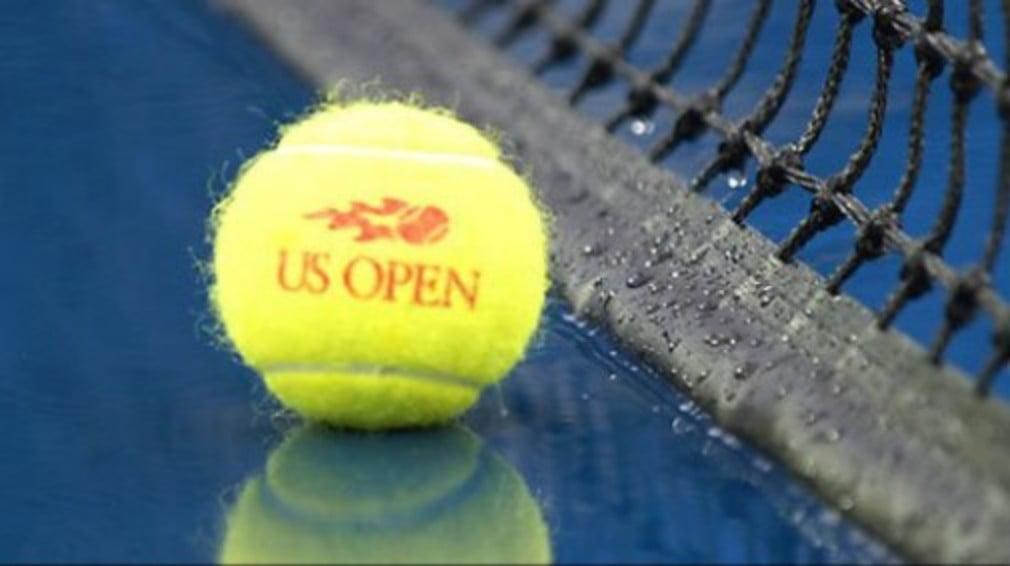 Supersoaker Saturday adds a day onto Open
Originally published on 26/02/10 11:13
Well, you can't say we didn't warn you.
Super Saturday, it turns out, was a bit of a damp squib – leaving the US Open's tournament directors with no choice but to announce that this year's tournament will conclude on Monday evening at the earliest.
The news broke after Roger Federer had booked his place in the men's final at Novak Djokovic's expense, and with Murray and Nadal sitting in the locker room, Murray leading the world No.1 by two sets to love. The ladies' final wasn't even contemplated.
But it didn't have to be like this.
The USTA's tournament directors dithered, torn between ensuring that both matches were played in time for the finals, and that both matches were available to day session spectators and broadcast live on TV.
Their plan: to bring forward the Federer-Djokovic match by an hour while they decided what to do about Murray and Nadal – move the match to the Louis Armstrong Court and play the semis simultaneously, or hope against hope that the weathermen had got it wrong.
They hadn't, and despite Murray and Nadal's match finally moving to the half-empty venue, the rain arrived in the early stages of the third set, and play was abandoned for the day.
Tournament director Jim Curley later defended the decision not to play both men's semi-finals at the same time.
"We had 23,000 people that wanted to see all four players," he said. "If you split them, the fans are not going to get that opportunity."
Now, assuming that there is no more rain on the way, Nadal and Murray will resume at 4pm tomorrow to allows CBS to show the remainder of the match after coverage of Sunday's NFL game, with the ladies' final starting at 9pm. Both matches will be played on Arthur Ashe.
The men's final will now be played on Monday September 8 at 5pm.
Questions will be asked about the decision to start one semi-final an hour early, but not both – especially as Nadal and Murray had been the first to seal their semi-final berths.
Forecasters had predicted that rain would arrive at 3pm, and were just ten minutes out, halting Murray's match after two hours.
Whatever the logic, the Scot will be changing courts in his bid to seal one more set against the Spaniard and reach his first Grand Slam final, while Federer awaits the winner.
And tournament chief executive Arlen Kantarian gave the first indication that a roof will be built over Arthur Ashe Stadium – something that had previously been considered prohibitively expensive.
"At this point it is a question of when and not if," said Kantarian.
"We believe this tournament has reached the point where we are looking seriously at putting a roof on the Arthur Ashe Stadium."
Revised US Open Schedule:
Sunday September 7 2008
1pm (6pm UK) – US Open women's doubles final: Raymond/Stosur v Black/Huber
4pm (9pm UK) – Murray v Nadal* (Murray leads 6-2 7-6 2-3)
9pm (2am UK) – US Open women's final: Jankovic v S. Williams
Monday September 8 2008
5pm (10pm UK) – US Open men's final
USTA advisory service