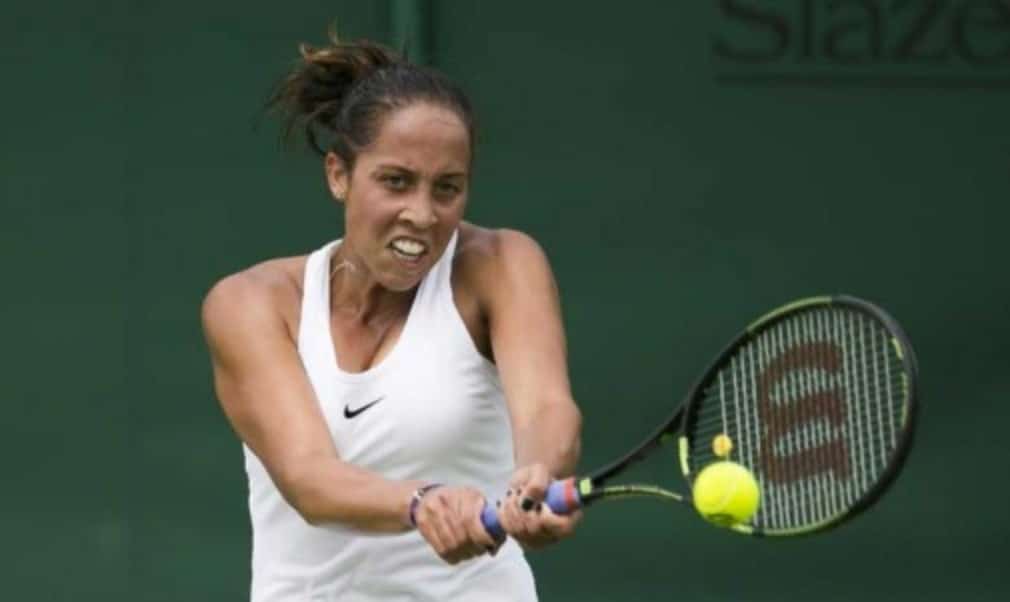 Stronger Keys well suited to the grass
Originally published on 04/07/16 00:00
One of the 21-year-old's goals this season has been to become more consistent. Her results of late demonstrate that she has achieved this. Along with Serena Williams she is the only WTA player to reach the fourth round at the last six Grand Slams. If she beats Simona Halep on Monday she will have equalled her best performance at Wimbledon, where she lost in the quarter-finals to Agnieszka Radwanska in 2015.
Earlier this year became the first American to break into the world's top 10 since Serena Williams in 1999. "It hasn't sunken in," Keys told WTA Insider. "A lot of my family members will keep calling me and saying 'Hi, Top 10 player!' It's definitely not something that's sunken in yet. It's something I'm going to get used to and I'm really looking forward to it."
Keys attributes her success in part to the work she has put in off court with her trainer Scott Byrne.
"Before the grass season started we were working more on power and strength because [grass] is a much bigger first strike game," she said. "So all those little things have helped me so much. I've been really lucky to have an amazing trainer."
She has had a tremendous year so far, winning the Aegon Trophy in Birmingham last month. She also made the final in Rome, where she beat world No.4 Garbine Muguruza and No.9 Petra Kvitova before defeat to Serena Williams in the final.
"I personally love grass," said Keys. "One, because it suits my game really well. Also because I love the tradition behind it. When you're playing on grass, it usually means you're at Wimbledon. There's the all white, all of that."
Her big serve is a weapon on grass but she will face a stern test on Monday when she plays world No.5 Simona Halep. The pair have met twice, splitting the honours, but they have not met since 2014 and they have never played on grass. Keys knows the size of the task.
"I think her movement is a huge part of her game " Keys said of her next opponent. "She's able to get so many balls. I feel like you have to win the point two and three and four times, just because she's able to cover the court so well and anticipate."
As one of the world's top players herself, Keys is also very respectful of the qualities it takes to be a top player.
"I think their ability to always be in a match, no matter what the score is, and is why they're ranked as high as they are," she observed. "You always think they're in a match, no matter what the score is."
And having been around in the latter stages of five Slams recently she is no stranger to the feeling and demands of the second week.
"Everyone just gets a little bit more focused," said Keys, who reached the Australian Open semi-finals in 2015. "The matches get tougher, because obviously you're playing people who have won multiple matches."
There is one thing she does not like about grass though. "Sometimes you get some really interesting bounces," she said, "you think the ball is going to do one thing and then it goes the other direction."
There is only one direction for Keys at the moment and that is up. She is one of 18 women from the USA to enter the main draw at Wimbledon this year, and as we head into the second week there are still four remaining, and after top seed Williams, Keys is the highest ranked.
This story is brought to you by Wilson, the global leader in performance tennis