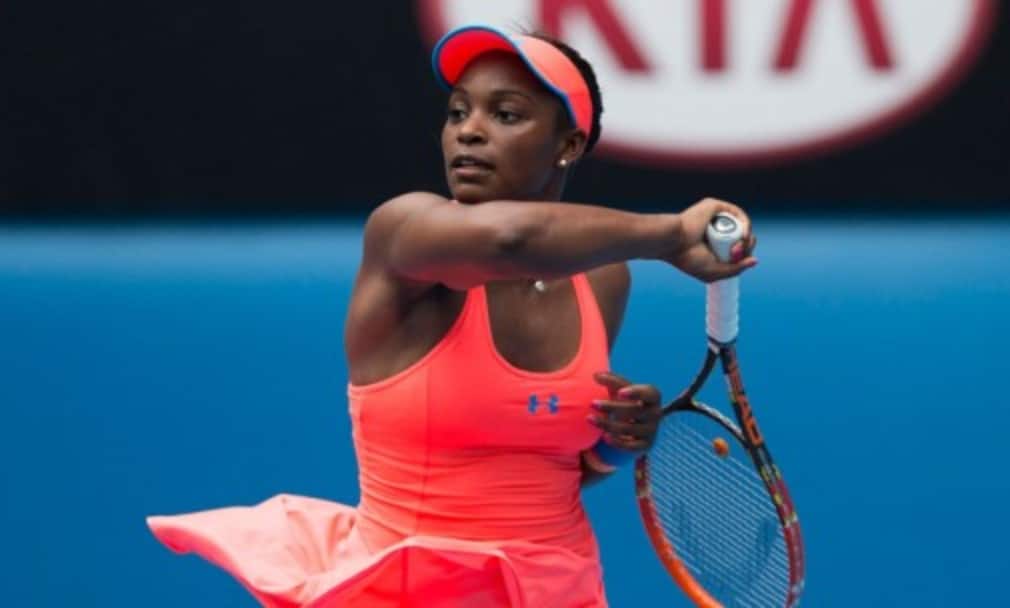 Stephens and Dimitrov in top 10 most marketable athletes
Originally published on 21/05/14
The British magazine made Dimitrov the highest-ranked tennis player at No.6 while Stephens was the second most marketable female at No.10.
Also included in the top 50 were Canadian Eugenie Bouchard (13), Novak Djokovic (15), Andy Murray (21), Victoria Azarenka (31) and Carolina Wozniacki (48).
Formula One driver Lewis Hamilton tops the list ahead of Indian cricketer Virat Kohli, American football player Robert Griffin III and Real Madrid star Cristiano Ronaldo. American swimmer Missy Franklin is the highest-ranked female at No.8.
Dimitrov, 23, makes it into the top five as he "boasts all the ingredients to become a brand marketer's dream", including being "young, talented and good looking". The Bulgarian has won titles in Acapulco and Bucharest this year and reached the quarter-finals of a Grand Slam for the first time at the Australian Open.
World No.16 Stephens has yet to win a singles title and was beaten in the opening round of the Strasbourg International this week by German wildcard Julia Goerges. However, in 2013 she reached at least the fourth round of all the Grand Slams and SportsPro Media believe "her marketing potential is plain for all to see". The magazine also adds that "she remains, without question, one of the WTA Tour's bright young things and the best female hope for US tennis since the Williams sisters".
Similarly, Bouchard, 20, is labelled as "the new golden girl of women's tennis at the forefront of a wave of young stars thriving in the limelight and glamour of the WTA Tour". The Canadian has also not yet won a title on the WTA Tour but did reach the semi-finals of the Australian Open in January.
Djokovic slips down the list from No.6 to No.15 because of the "diminishing wriggle room that remains in his endorsement portfolio" while Murray drops three places after failing to win a title since Wimbledon last summer.