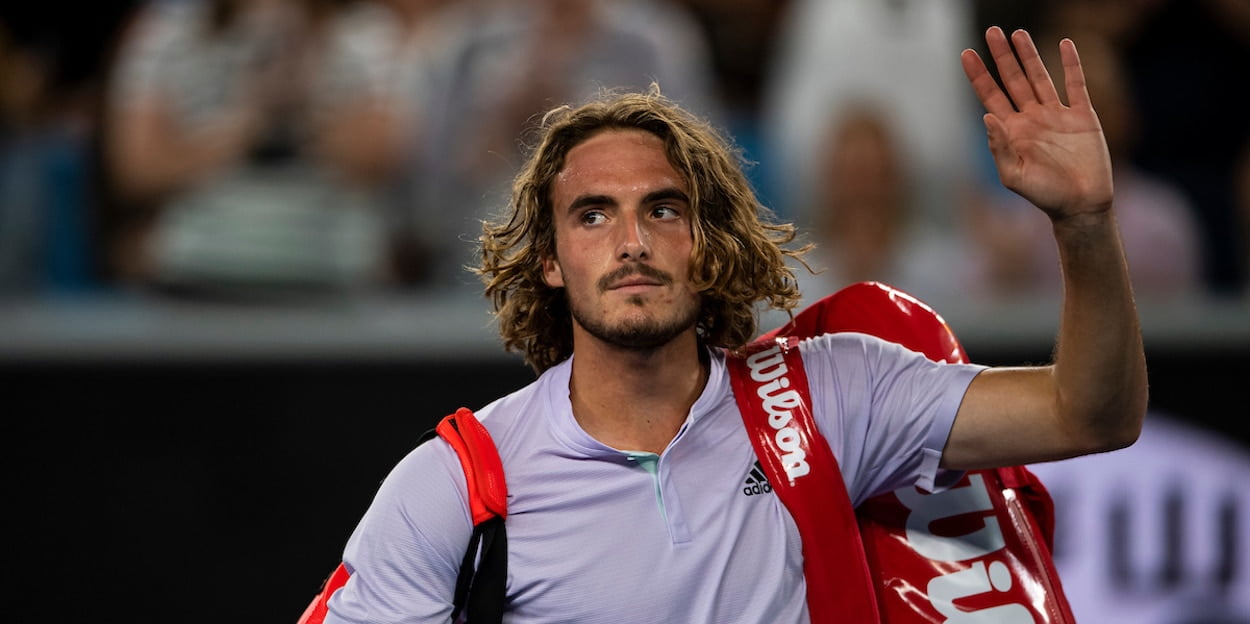 Stefanos Tsitsipas signs up to Mouratoglou's Ultimate Tennis Showdown
The leading 'Next Gen' star and reigning ATP Finals champion, Stefanos Tsitsipas, will be showing his skills at the Mouratoglou Academy as he becomes the latest player to announce his place in the Ultimate Tennis Showdown
Stefanos Tsitsipas, currently No.6 in the world, will play his first competitive tennis match since the coronavirus lockdown forced the cancellation of all tennis tour's when he steps on court at the Mouratoglou Academy in the south of France for his first encounter as part of the new format Ultimate Tennis Showdown
Tsitsipas shocked the tennis world when he burst onto the scene in 2018 reaching the final of Toronto, beating Novak Djokovic and Dominic Thiem before losing to Nadal in the final, and the going on to win the 'Next Gen' finals. Since then he has continued to bring a breath of fresh into the game with his traditional all-court style, fantastic movement and belligerent will to win. His rise through the rankings was topped off by a stunning victory at the year end ATP Finals at the O2 in London in 2019 where he beat Federer and the Thiem to lift the coveted trophy.
Stefanos Tsitsipas said: "In 2017, as the world No. 203, I received a wild-card into the Sophia Antipolis Challenger, which was held at the Mouratoglou Academy. Three years later, I am grateful for how far I have come since then, and I am proud to take part in another tournament at my second home."
According to the official website, UTSLive.TV the event will be an "international tennis showdown series organizing real competitive matches between some of the best professional players, streamed live into the homes of millions of fans from around the world.
**Sorry to interrupt but did you know you can order a FREE COPY of tennishead magazine (worth $15) to be sent direct to your home? Hurry up and click here to order the world's best tennis magazine for free as stocks will run out soon!**
"The idea behind the highly entertaining tennis platform came about when renowned coach Patrick Mouratoglou and tech entrepreneur Alex Popyrin were brainstorming new ways of revolutionizing the way tennis is played, watched and appreciated. UTS organizers are viewing this challenge as a window of opportunity. Aligned with local social distancing requirements, the Mouratoglou Academy will host an invitation-only showdown series for five consecutive weekends starting on June 13 featuring real tennis matches between many household names in tennis, such as David Goffin, Fabio Fognini, Alexei Popyrin, Benoit Paire, Lucas Pouille or Dustin Brown."
The UTS will commence from 13th June assuming France's program to ease their lockdown continues as planned