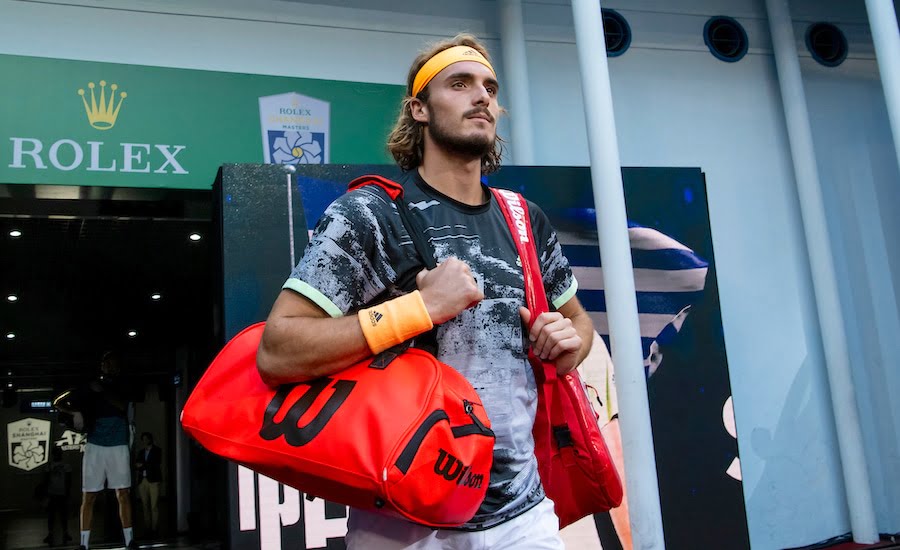 Stefanos Tsitsipas discloses what he needs to focus on after crushing loss to Daniil Medvedev
Stefanos Tsitsipas is renowned for his open and honest attitude to his life and this was evident as he opened up about the area of his game that need to change if he's to beat Daniil Medvedev
Stefanos Tsitsipas had just lost in two excruciatingly close sets to eventual Shanghai champion Daniil Medvedev when he analysed in detail his own play and what he needs to change if he's to finally beat the young Russian star, after 5 consecutive losses.
Tsitsipas was asked in his post match press conference what he wished he would have done to produce a different result? Tsitsipas responded, "I don't know if I'm going to be able to beat him the next time or the time after that one, but I know there's going to be a time where I'm going to find opportunities and beat him. I don't know when it's going to come. Probably two, three, four, five, six years' time, I don't know, but it's going to come at some point. The chance of opportunity will be somewhere there. As you saw today, it was very close in tiebreak.
"Yeah, my mind was not — like, it was 5-All, I missed a stupid forehand. I would also say that some technical things that I have been changing recently, so that was mostly related to that. The forehand mistake, which I'm not used to miss.
"So I should concentrate less on the technical side and leave that on the side during the match and be aware more of what's in front of me and not think technically too much."
Stefanos Tsitsipas is currently ranked No.8 in the world and has already secured his place at the season ending ATP Finals which feature the top 8 players from the season. The young Greek has won 2 tournaments this year at Estoril and Marseille but he is still to win one of the bigger tournaments despite featuring in a number of finals at Masters 1000 events
To read every issue ever published of the world's best tennis magazine, tennishead, visit our 'Magazine Archive' and you can buy a copy of the latest issue here.To win incredible tennis prizes for free, enter our latest 'Competitions'. For all the breaking tennis news and exclusive player interviews, visit our 'News' section. For the latest racket, ball, shoe and clothing buyers guides plus video play tests, visit our 'Gear' section