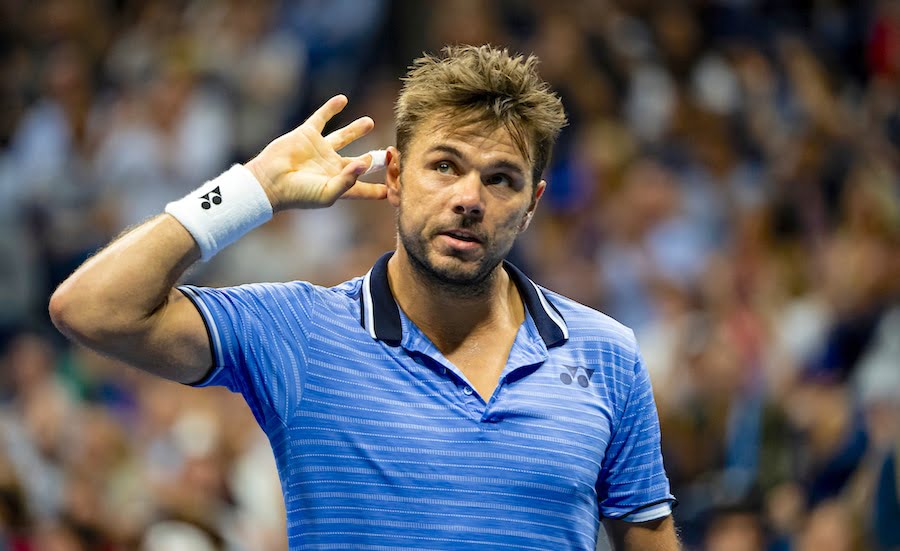 Stan Wawrinka explains the reason why Daniil Medvedev won't win the US Open
Stan Wawrinka was beaten in four sets by young superstar Daniil Medvedev and then used his post match interview to predict that the world No.5 won't win his first major in New York
Stan Wawrinka smiled when he predicted that Danill Medvedev wouldn't triumph at the US op[en this year even though the 'Next Gen' star had just convincingly beaten him in 4 sets and had progressed to the semi-finals, only two matches away from raising the trophy.
Now enjoy tennishead, the World's best tennis magazine, in a new digital format. Download in seconds to read the latest 164 page issue
His two main reasons for doubting the Russian's chance of winning were based on Medvedev's chances of beating tougher players than himself plus the fact that he will start to become even more tired than he already is.
Medvedev had used the trainer in the first set of the match for a problem with his left thigh. This injury caused him to limp during the first set but then the problem seemingly eased as the match progressed.
Wawrinka said,m when asked that Medvedev had been playing so well in the past month did he think he would win the title, " He can (win the US Open) but i don;t think he will. It;s going to be really difficult but that;'s just my opinion. He looks like he's starting to be tired and he has to beat some tougher players. He has Roger or Grigor in the semi final and then the final but he's shown us in the past few weeks that anything can happen with him so for sure he;s going to have a shot (at winning the trophy)"
Stan Wawrinka, the world no. 24 and previous winner of the US Open lost to Daniil Medvedev, the World no. 5, 6-7, 3-6, 6-3, 1-6 in a match that lasted just 2 hours 34 mins.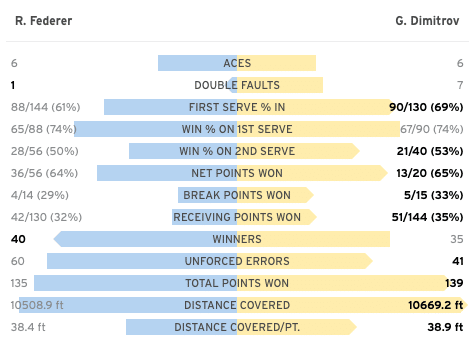 Medvedev now faces Grigor Dimitrov with both players looking to take a step into the unknown and reach their first ever Grand Slam final.
Look ahead to the rest of 2019 with our guides to every tournament on the ATP Tour and the WTA Tour. If you can't visit the tournaments you love then do the next best thing and read our guide on how to watch all the ATP Tour matches on television in 2019. To read more amazing articles like this you can explore Tennishead digital magazine here or you can subscribe for free to our email newsletter here