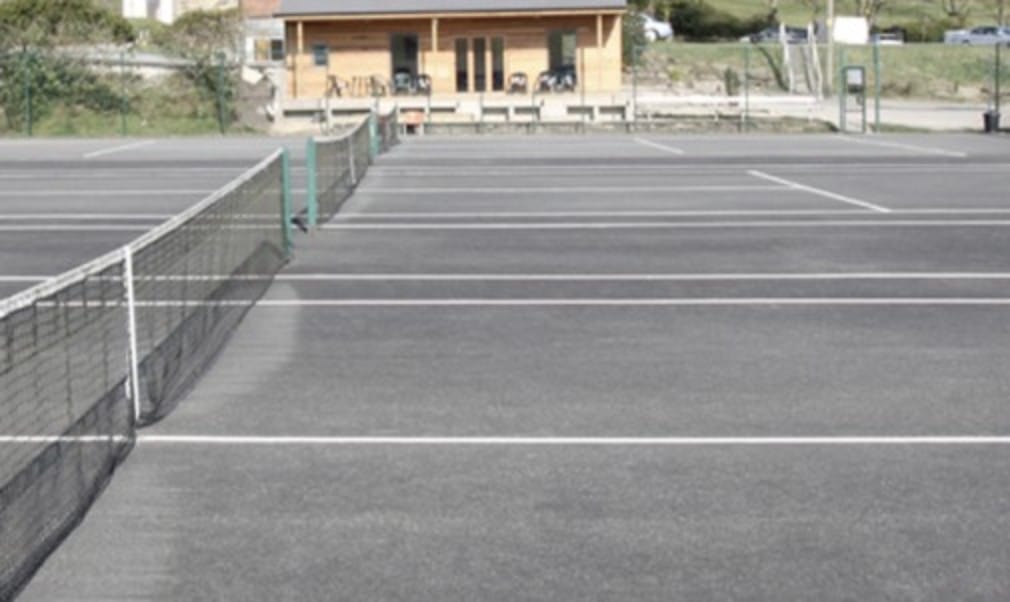 Spotlight on Marsden Tennis Club
Originally published on 09/01/14
Sean, who at 16 earned an Advanced Apprenticeship in Sporting Excellence (AASE) and plays on the British Tour, heads the weekly programme in Marsden and also works for 5 Star Tennis holiday camp in Portugal.
How did you get into tennis?
At home there was a rubbish racket and ball in the shed and I just started hitting it against the wall. I was all football at that age, but I remember my dad coming up to me and saying why don't I join a tennis group. I thought I was rubbish at tennis but I went along to the Tame Valley Tennis Club in Greenfield it just went from there.
The AASE was the break I needed. When I was 16 I trained at the Bolton Arena and that broadened my horizons on what this game can offer me.
I've been at Marsden for nearly five years now. I started off like anyone else, doing Saturday and Sunday mornings but then as I was finishing college I began working in Middleton and Huddersfield, and thought I should give it a go here after leaving.
What attracted you to the club?
When I actually came here there wasn't even a clubhouse – just a little shed in the corner next to the golf club. There was netting around the courts but it was in poor condition, the balls were slippery and it was just a bit untreated.
So it's been great to see the club develop. We now have three decent outdoor courts, a clubhouse, and have just sent a £50,000 grant application to Sport England for an indoor court facility.
The good thing here is all the kids are used to the weather. They get on with it when it's windy or raining and as long as they're happy I'm happy to train them. We get a good turn out despite the weather.
What would you say is the best thing about your job?
You've just got to love the job – it's not one of those you can bluff. It's the passion to teach and see the youngsters, and adults, develop.
Something I've noticed through the years is how influential coaches can be – not just in tennis – but on your life. Kids do look up to you a lot and if you feel you've got some chemistry with those you're teaching then they'll respond to you a lot more.
And what's the worst bit about your job?
Being up in the hills, it's got to be the weather. You can plan a nine-to-five and have got your day sorted but then have it rained off in an instant. There might not be a cloud in the sky when I wake up in Saddleworth but as I come over the hills it starts chucking it down and Yorkshire's a wash-out for the day.
The main element here in the summer is wind and midges in the evening. It's quite underrated but up here they're horrendous. Every team that comes to play here know of the midges at Marsden.
What three words would you use to describe Marsden Tennis Club?
Fun. Welcoming. Unique.
Who would you dream doubles partner be?
I'd like someone like Tim Henman. When I was growing up he was the man to watch and I think, when you're in the sport you get annoyed with the criticism he received. His record, although he didn't quite make that final hurdle, speaks for itself.
It sounds really plain but I liked his skills at the net and the way he carried himself. Henman would be a decent partner. You know what you're going to get from him and he makes very few errors. It's so natural watching him serve-volley compared to other top pros.
Is Henman who you base your game on then?
I don't model my game on anybody but if I were to it would be someone like Fernando Verdasco. He's got his big shots, serves, forehands and he's a leftie like me. He can play the game of his life, which I can, and then lose three games in an instant.
I think that resembles my game. I can play out of my skin but then dip from nowhere. It always feels that if he plays well he can beat the top guys and I feel like that as well – obviously up to a certain level!
And childhood sporting hero?
I always looked a little bit to Ryan Giggs. He just resembled that game I wanted to play, dribbling past players and beating them for skill. He's shown how to get the most out of your career and how to last long at the top of the game.
Marsden Tennis Club
Hemplow
Mt Rd
Marsden Golf Club
Huddersfield
HD7 6NN
Web: www.marsdentennisclub.com
Email Marsden Tennis Club
No. of members: 160
No. of courts: 3
Club sessions: Adults, juniors, mini-tennis and tots. Family memberships, cardio tennis and individual coaching all available.
Sean also works for 5 Star Tennis Holidays, a holiday camp in Portugal for families, couples and solo travellers. Find out more here.
Want to feature in our Spotlight series? Drop us an email.
Words: Joe Short