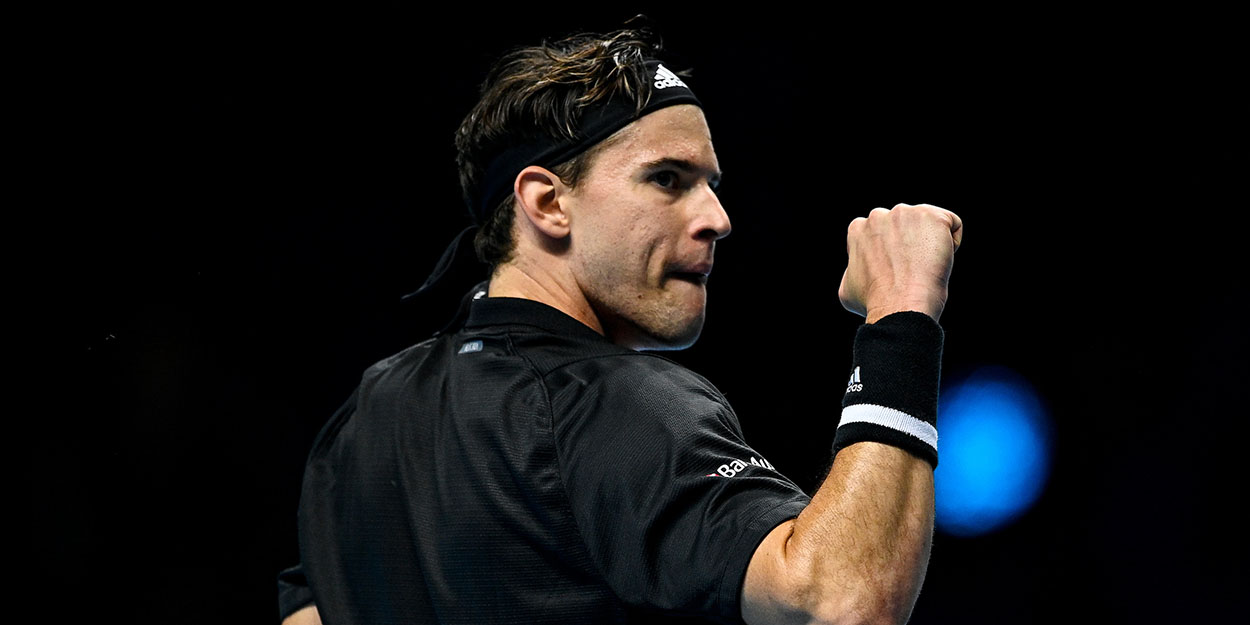 'Spectacularly consistent' Dominic Thiem now equal with big three, says coach
Dominic Thiem is now 'spectacularly consistent and can compete on the same level as the big three, according to his coach.
Thiem won his first Grand Slam title this year, beating Alexander Zverev in the final of the US Open.
He also finished runner-up for the second year in a row at the ATP Finals as well as finishing the year with a career-high year-end world raking of number three.
"The level of consistency Dominic Thiem has had in the last two years is spectacular," Nicolas Massu said.
"After 2019, it was already difficult to overcome what he had done: he won 5 tournaments in the year, reached a Grand Slam final.
"It was super complex to do a better year and with few tournaments he did it: he finished No. 3, winning his first Grand Slam and winning on surfaces where previously the results were not the same as on clay.
"He works 100% every day, he has a spectacular mentality, apart from the talent and the power, how sacrificed he is."
Despite his development, Massu believes there is still plenty left for Thiem to work on – but his thinks his player can now compete with the Rafael Nadal, Novak Djokovic, and Roger Federer.
"He has a lot to keep improving. It is not easy to do so because the margin is very small at this level."
"If you do what you have to do, you will always have a chance of winning.
"He is very complete; he plays well on all surfaces, he has a great serve, forehand, backhand, he moves well. He has the talent to do things much better than you think.
It will always be difficult to play against the best in history (the Big three), but if there is anyone who can compete equally with them it is Dominic."