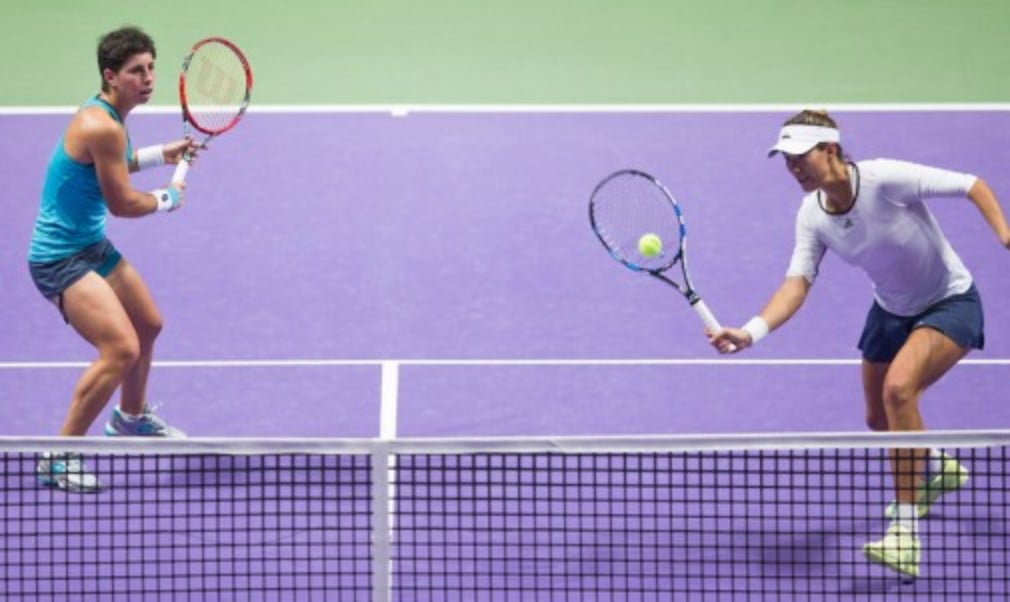 Spanish pair part ways
Originally published on 13/10/16 00:00
But for now it looks as though the partnership between Carla Suarez Navarro and Garbine Muguruza is over.
The pair had played together in the run up to the 2016 Rio Olympics, picking up three titles and reaching the WTA Finals for the last two seasons, losing in the final 11 months ago.
Seeded four in Brazil, the duo reached the quarter-finals before being ousted by eventual gold medal winners Ekaterina Makarova and Elena Vesnina in straight sets.
Speaking at the Generali Ladies Linz, Suarez Navarro confirmed the duo would not be able to play together again for the time being.
"For now I don't think so, we played the last two years for the Olympics but we knew it would not go further because we are both singles players and are in the top and play a lot of matches in the year anyway," she said.
The world No.12, who is still chasing points to reach the WTA Finals in Singapore for the first time as a singles player, did not want to rule out teaming up with her Grand Slam-winning compatriot again in the future.
"For the moment we won't but you never know," she added. "It's tough when you play singles and doubles in the same tournament. She wants to play singles right now and I only want to play a few doubles tournaments a year so no more doubles with Garbine for the time being."
If there's any consolation for Spanish tennis aficionados, it's that the opportunity for Suarez Navarro and Muguruza – who have five WTA Tour singles titles between them – may possible arise again in Fed Cup competition. Now back in the World Group, Spain will take on the Czech Republic next year.
"I'll have to talk to Garbi next year but it would be an awesome goal for us and also the Spanish Federation," said Suarez Navarro, a sentiment echoed by Muguruza.
"It was amazing playing doubles with her, I actually miss it sometimes," said the reigning Roland Garros champion. "We started it by saying let's have some fun we're probably not going to play very well but just let's go and then we went and had the success we did.
"I would love to play with her again, we had so much fun. She is a great partner for doubles and we are best friends outside of everything as well, so it's great."