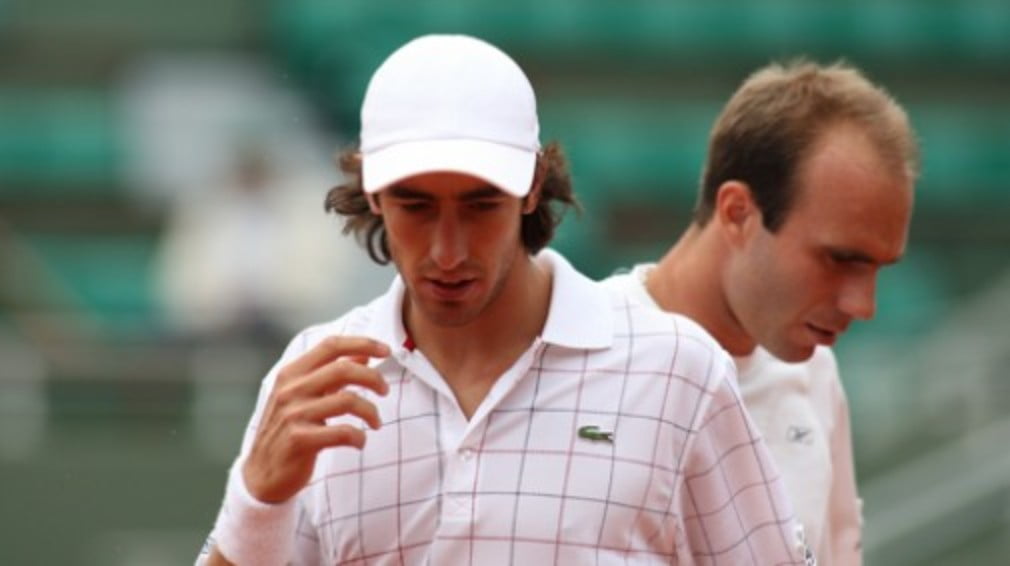 South Americans squeeze into last four
Originally published on 26/02/10 11:20
Third seeds Mahesh Bhupathi and Mark Knowles were dumped out of the Tennis Masters Cup in Shanghai on Thursday when they lost their winner-takes-all round robin clash with French Open champions Pablo Cuevas and Luis Horna.
Both pairs went into the match with one group win apiece knowing that victory would put them into the semi-finals of the elite end-of-season event.
The third seeds were looking good after taking the first set on a tie-break, before Argentinas Cuevas and Perus Horna stormed back to win 6-7(3), 7-6(4), 10-5.
The victory earns them second place in the four-pair group behind the American twins, Bob and Mike Bryan.
The top-seeded Bryans finished top of the group despite a shock defeat on day five of the tournament when they let a match point slip by on their way to a 6-2, 2-6, 12-10 defeat to South Africans Wes Moodie and Jeff Coetzee.
With second seeds Daniel Nestor and Nenad Zimonjic already through from the Gold Group, one semi-final spot remains to be filled.
That will be decided on Friday when Jonas Bjorkman and Kevin Ullyett go head to head against Poles Marcin Matkowski and Mariusz Fyrstenberg. The winner of that contest will go into the last four.