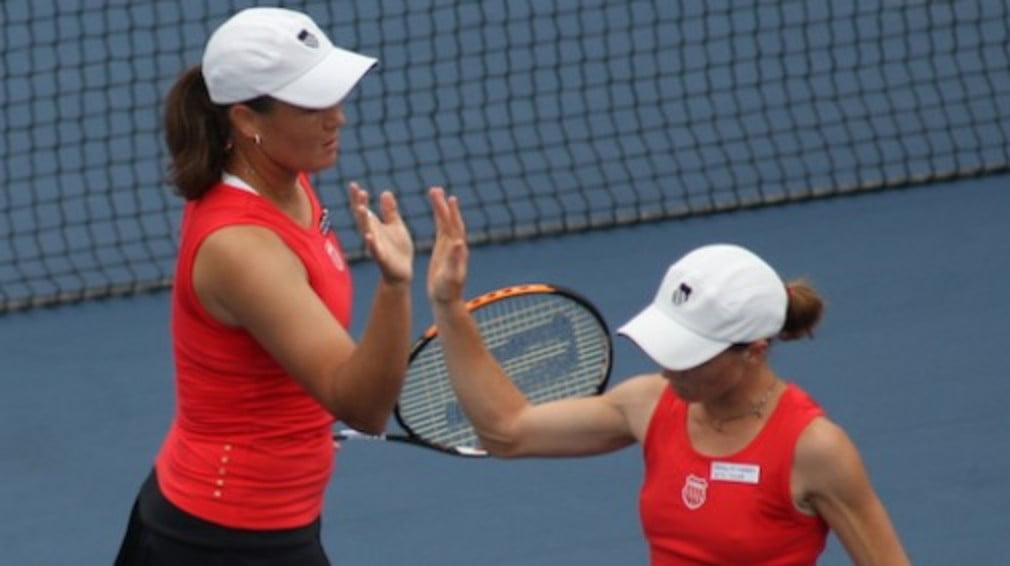 Sony Ericsson Championships: Saturday preview
Originally published on 26/02/10 11:19
That's the problem with previews – unless the matches you preview are played, they're useless.
Still, with the groups done and dusted and the business end of the Championships upon us, here's hoping that the semi-finallists make it through the night.
The Russians have met three times this season – Dementieva winning twice…
With Serena pulling out with an abdominal injury, the Maroon Group was settled before a ball had been hit. Venus topped the group with three wins out of three. Elena Dementieva joins her in the semis – but not before she was given a three-set workout by Serena's replacement Nadia Petrova.
Dementieva now faces a supercharged Vera Zvonareva in the first singles semi after the lowest-ranked player to qualify for Doha stunned Jelena Jankovic to top the White Group.
The pair have met three times already this season with Dementieva winning twice, including the Olympic semi-final in Beijing. But Zvonareva has been in fine form since arriving in Doha, and although both played three sets of tennis on Friday, Dementieva will have less time to recover.
The second semi is set to be a scorcher. World No.1 Jankovic faces Wimbledon champion Venus Williams. One of the game's great defenders facing, on her day, possibly the most equipped attacker on the Tour.
Jankovic has had the better of their two three-set meetings this season, and will be looking to underline her place at the top of the women's game.
And in case the match-up needed added spice, Venus won't be thrilled with J.J.'s comments about her sister's withdrawal with injury.
"This is the last tournament of the year," she said when asked about Serena and Ana Ivanovic's retirements. "I also have problems, but I'm willing to try my best."
In the doubles, there's no doubting who the favourites are. Liezel Huber and Cara Black have nine titles already this season, and will face Spanish duo Anabel Medina Garrigues and Virginia Ruano Pascual for a spot in the final.
Saturday's order of play (1pm start local time)
1. Peschke/Stubbs vs Srebotnik/Sugiyama
2. Black/Huber vs Medina Garrigues/Ruano Pascual
3. Zvonareva vs Dementieva (not before 5.30pm local time)
4. Jankovic vs V.Williams