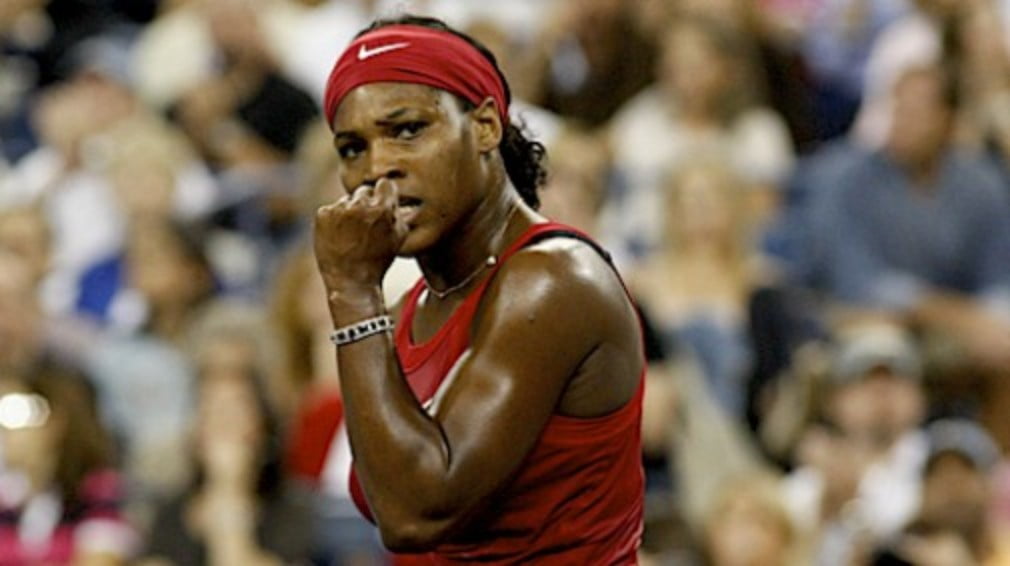 Sony Ericsson Championships: Friday preview
Originally published on 26/02/10 11:19
All eyes will be on the second of three matches on day four of the 2008 Sony Ericsson Championships in Doha on Friday.
The mathematics are simple: Serena Williams and Elena Dementieva will go head to head in their final Maroon Group clash with the winner going through to Saturdays semi-finals.
Venus Williams, world No.1 Jelena Jankovic and Russian Vera Zvonareva have already qualified for the last four after three days of competition and Serena or Dementieva will fill the final spot on Saturdays order of play sheet.
Serena will be hoping she can put Thursdays horrible performance behind her when she lost 5-7, 6-1, 6-0 to sister Venus. Afterwards the youngest of the two Williams sisters was at a loss to describe her performance in the last two sets.
"I've never been in a situation where I just feel like I can't do anything, she admitted. Today I couldn't serve, I couldn't hit a backhand, I couldn't hit a forehand, I couldn't even volley. This is definitely the worst match I've played this year by far."
In contrast, Dementieva will be full of confidence after brushing aside Dinara Safina 6-2, 6-4 on Thursday to record her first victory of the $4.45 million tournament. She is too experienced to expect anything other than a titanic battle when she steps on court with Serena though.
"I expect it is going to be a tough match," Dementieva said of Fridays contest. "We both have the chance to get to the semis. I will try my best and keep thinking positively."
Fridays opening match between Jankovic and Zvonareva will decide who wins the White Group, and perhaps more importantly, who avoids Venus in the semis.
Both players have played two, won two in the round robin stages and Fridays winner will top their group and book themselves a date with the runner-up from the Maroon Group either Serena or Dementieva.
There is added intrigue after Jankovic needed treatment to a back injury during her 7-6, 6-4 victory over Svetlana Kuznetsova on Thursday.
It remains to be seen how much the problem might affect her performance against Zvonareva. "I hope I will be OK," was as much as she was willing to give away.
In the last match on Friday Ana Ivanovic and Kuznetsova will meet with the loser ending the tournament in last place in the White Group.
Friday order of play (5pm start local time)
1. Jankovic vs. Zvonareva
2. S.Williams vs. Dementieva
3. Ivanovic vs. Kuznetsova