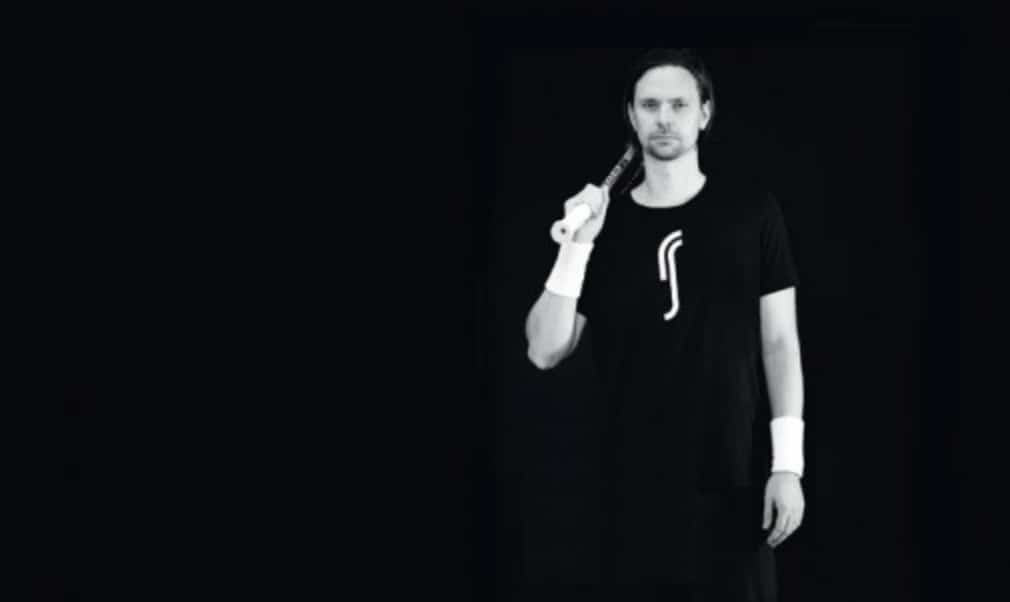 Soderling still dreaming of comeback
Originally published on 14/08/15
All original ideas sound a little crazy at first. The very best of them answer the unanswerable. For Robin Soderling, Sweden's two-time former French Open finalist, the question seemed straightforward enough, yet there was no obvious answer. He had no idea which tennis ball he liked the most.
"It came up as a crazy idea during a lunch with my friends," Soderling, 31, and nearly four years removed from his last tennis match. "I had got the question before: which is the best ball I played with. I thought there were some good balls but not a particular favourite, so I decided to start developing my own ball."
This is an excerpt from "Hooked on a Feeling" in tennishead. To read the full article and find out more about how tennis balls are made get your hands on a copy of Volume 6 Issue 1. Subscribe to the magazine today or download the latest digital magazine, available in the App Store or Google Play.
The last time Soderling was seen on court he won the 2011 SkiStar Swedish Open, claiming the 10th ATP title of his career without dropping a set and beating Tomas Berdych and David Ferrer for the combined loss of just five games. The 6ft 4in player was at the height of his powers. Roland Garros had been especially good to him; the earth-shattering victory over Rafael Nadal launched runs to the final in both 2009 and 2010.
The 2011 season had started well. Soderling claimed three titles before February was out and spent the first half of the year one spot short of his career-high world No.4 ranking he had reached in late 2010. There is no number next to his ATP profile today, only the word 'inactive'. It seems a cruel way to describe an athlete laid low by illness; it is also used for officially retired players, even those who have died. Mononucleosis, the energy-sapping viral disease that first hit him at Wimbledon, was finally diagnosed shortly after his Bastad victory.
Soderling was left bed-ridden at times and unable to train. The illness forced him to take an indefinite hiatus from the tour, but he has not retired – officially or otherwise – and still hopes to put a number next to his name.
"I feel much better," he said. "In normal daily life it feels good, but the body doesn't answer the way it needs to do when I try pushing myself with the heavy training that is needed to get back. I strive to reach the day when I can do that. That is my dream and my goal, but since the body is smarter than the brain there is no point setting a target you cannot control."
The last thing Soderling has been in the past three-and-a-half years is inactive. In 2012 he became a father to Olivia, and in 2014 he began work as tournament director for the IF Stockholm Open. Now he is watching his crazy idea come to life, as RS tennis balls roll out across the globe.
Designing a ball that meets the demands of a top-five ranked professional has been a long and painstaking process, but Soderling is suitably proud with the finished product – so much so, the RS Black Edition will be the official ball in Stockholm this year. Translating the demands of a tennis player into engineering instructions was far from easy. "I wanted to build a ball that is easy to play with, but still that acts fair and that answers your stroke in the right way," Soderling said. Trial and error reigned supreme: he reported back and left the science bit to the lab technicians, who produced prototype after prototype for testing. "If I say more than 25 we are getting close to the truth," he joked.
It may sound like the type of project undertaken to distract a mind from the reality of that 'inactive' banner, but Soderling cannot and will not turn away from the sport. Spending time with his young daughter has certainly helped, but the Swede admits he still pines for the weekly grind on the world's greatest courts.
"Tennis is still my life with or without my tennis balls," he insists. "I can assure you there is no way I can fool my mind about missing the tour and being on court. "The training is what I miss the most. Matches are great fun, and winning big matches is something you cannot explain, but the truth is that I have always loved to train. I love to go to the gym, get out in the forest for a run or just hit that lovely yellow ball for a couple of hours. I never saw training as something boring or a tough thing to do. I always enjoyed it."
Right now, the focus remains on RS. Orange and Green training versions have recently been launched, each made with the same exacting standards Soderling applied to the Black Edition. And while he cannot say if he will be seen on court before his ball, the Swede is philosophical about his future. "The best advice I've had? Probably something smart that my daughter told me," he joked.
"But what I have learned is that health is what everybody ought to consider as the most important for themselves, their friends and families."
The RS Black Edition tennis ball is available at Racket Centre in London and online at stringersworld.com. For more information visit rs-tennis.com.