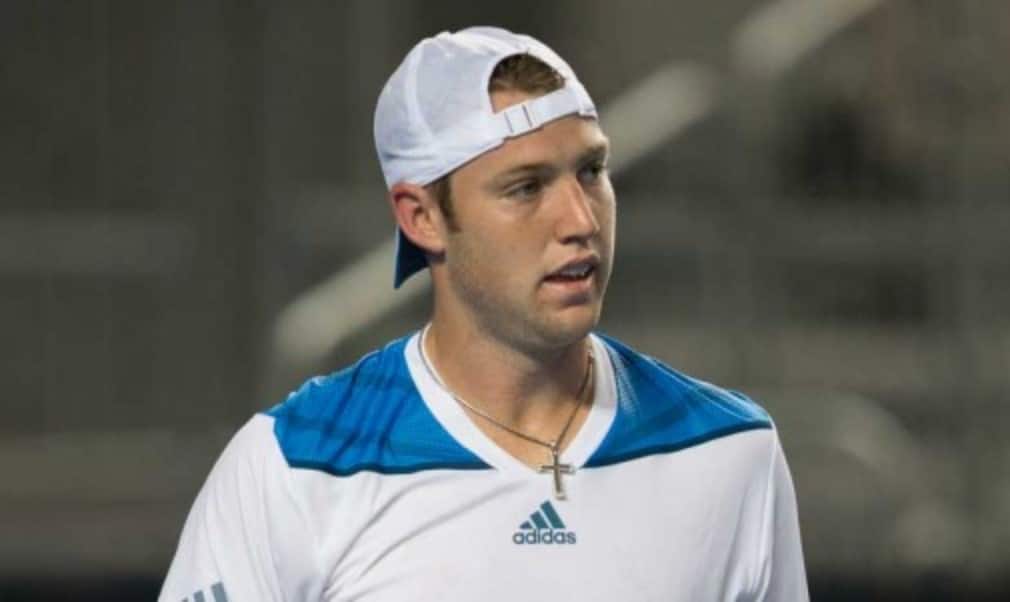 Sock pushing for Davis Cup debut
Originally published on 31/07/14
The 21-year-old is now the second-highest ranked American on the ATP World Tour after consecutive semi-final appearances in Newport and Atlanta lifted him to a career-best No.60, three places above compatriot Sam Querrey. Fellow Americans Steve Johnson, Donald Young and Bradley Klahn are also inside the world's top 100.
Sock, who hopes to play alongside world No.12 John Isner and the Bryan brothers in the World Group playoff against Slovakia in Chicago in September, has been playing with newfound confidence since his fairytale run to the men's doubles title at Wimbledon alongside Vasek Pospisil – and against the Bryans – earlier this month.
"One of my main goals was to get up there," said Sock at the Citi Open in Washington, where he fell 7-6(3) 7-6(3) to Milos Raonic in the second round. "John [Isner] has done an unbelievable job of staying up there in the top 15 – obviously my goal is to get up there around him, sooner rather than later.
"One of my big goals is to play Davis Cup. Results put you on the team, so my goals for the summer is to keep playing well and hopefully make the Davis Cup team real soon."
Watson non-plussed by net losses
Heather Watson learned a new tennis rule during her late-night 6-3 1-6 7-6(3) defeat by Kirsten Flipkens in Washington – and at the worst possible time. Having saved two match points in the third set, Watson ground her way into a deciding tie-break shortly after midnight on Grandstand, and believed herself to be 1-0 up thanks to a lucky net-cord – only to hear the umpire award the point to Flipkens.
"In tennis, when the ball goes over the net it is in," an incredulous Watson protested, but to no avail. According to the umpire, the ball had hit the portion of the net beyond the singles stick, which qualifies as a permanent fixture and therefore out of bounds.
"That was a doubles net on a singles court – which is basically every court everywhere," Watson explained on Wednesday. "You very rarely see a singles net. If it hits where the [singles] bar is, between the bar and the post and goes over, that doesn't count, because it's not supposed to be there. That's the rule."
Watson, fighting jet-lag in the build-up to the match after a 24-hour journey from Baku to Washington, went on to lose her second first-round singles match in succession, smashing her racket once Flipkens had sealed the win.
"That's never happened in my life – and in a third-set tie-break," Watson said. "I tried to just get over it and move onto the next one. You've got to just get over it. What can I do? They're in control of it and can make whatever call they want."