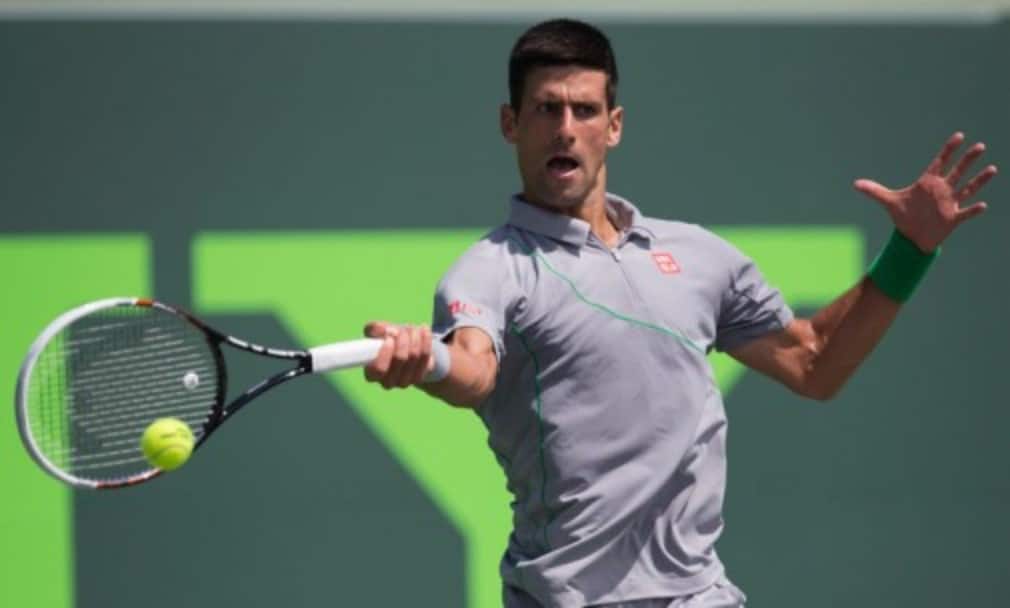 SmartCourt has 'potential to revolutionise tennis'
Originally published on 23/05/14
Based on concepts originally designed to train fighter pilots, PlaySight's SmartCourt uses five HD cameras postioned around a court to automatically classify and tag all the events that take place during a session without the need for court-side operators or wearable sensors.
Players can then watch selected events (e.g. every backhand down the line that went long or every unforced error), with no need to watch the whole video or manually tag it. PlaySight is also able to record 3D tactical game management information including the height of balls over the net, speed of every shot and the depth of balls hit within the court.
"PlaySight has the potential to revolutionise the game of tennis as well as other sports through bringing the same sophisticated analytics available at the highest level of sport at a price point that makes it accessible to clubs and players of all levels around the globe," said Mark Ein, CEO of growth investment holding company Venturehouse Group. "Through this 'video-gamification' of sports, PlaySight will make the game more fun and appealing to new and casual players while providing an incredibly valuable training tool for the more frequent player."
Ein, Djokovic and King have joined a group of investors in helping Playsight reach its $3.5m investment target, enabling the global roll-out of SmartCourt technology for recreational and elite tennis.
The technology is already in use at 35 centres, including Roland Garros, The Queen's Club and Stefan Edberg's academy in Sweden, and is approved by the International Tennis Federation (ITF) for use in amateur tournaments. It is hoped that 100-ITF SmartCourts will be installed by the end of 2014.
SmartCourt is operated by players through a courtside kiosk, and all video and data can be shared within seconds via social media. Players can also track distance covered and calories burned during a match or practice session.
Chen Shachar, PlaySight CEO, said: "When we developed this technology we saw an opportunity to create an affordable, easy-to-install, cloud-based system for athletes of all levels to improve their game. In the same way that wearable tech devices and micro-cameras are transforming running and extreme sports, we are certain that SmartCourts will make tennis more engaging and fun. PlaySight combines advanced player analytics technology with video-replay and social media to deliver an exceptional experience to the world's 100 million tennis players. It will change the way we play ball sports forever."