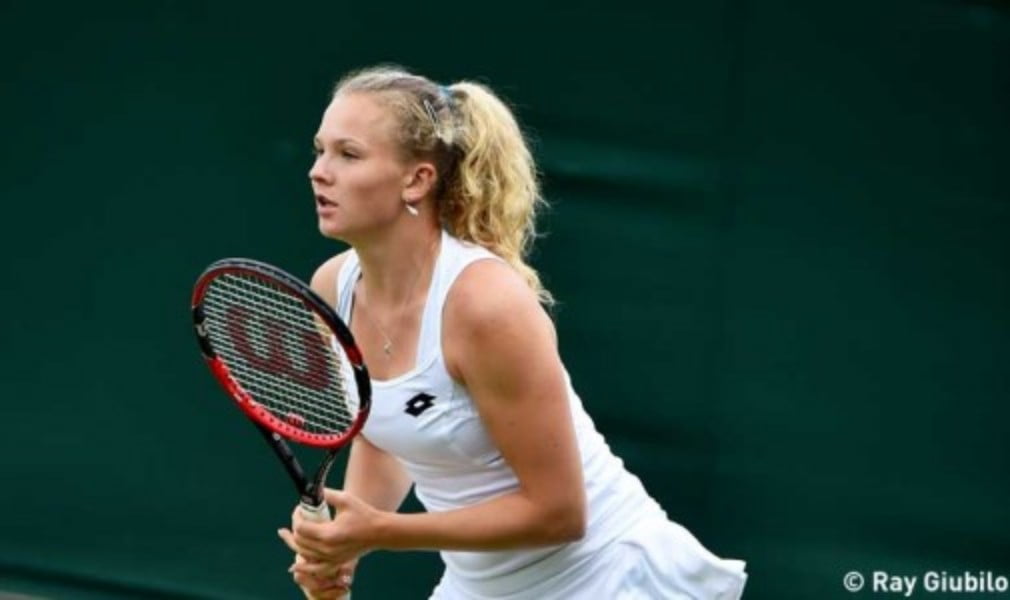 Siniakova set for Fed Cup debut
Originally published on 09/02/17 00:00
The Czech Republic have a history of producing good women players and in 2016 they won their fifth Fed Cup title in six years. With seven women currently ranked in the Top 100, 20-year-old Siniakova has yet to represent her country at the highest level.
But after a breakthrough 2016, Siniakova started 2017 with a bang, winning her first WTA title in Shenzhen in the first week of the season, beating Simona Halep and Johanna Konta en route to the final before beating Peng Shuai in straight sets in the final.
With Petra Kvitova out of action, the Czech No.4 has been rewarded with her first call-up to Petr Pala's Fed Cup team against Spain in Ostrava this weekend.
"I really like team competition, and representing my country," Siniakova told tennishead last year. "So when I can get the chance, I will be really happy. When it will come, it will come. I think we have many good Czech players, so it's really tough, but I think the time will come."
Siniakova will be sure to draw on the experience of Czech tennis legend Helena Sukova, who played in 54 Fed Cup ties over 13 years. Siniakova trains with Sukova at Tennis Club Sparta Prague, which boasts more tennis legends in the International Tennis Hall of Fame in Newport than any other tennis club in the world.
"Helena comes to my practice and we keep in touch even when I am playing some tournaments," explains Siniakova. "It's good because she already played and she already did this way so she can see things little bit different. I was so happy that she said yes she could work in my team. I really appreciate it."
One of the things her team is working on is containing Siniakova's on-court persona. With her game comes an expressive, and often explosive, personality.
"I am emotional; it's just part of me so sometimes it is hard to control it," says Siniakova, who has been known to break the occasional racket on court. "When you do it one time in a match I think that's OK, but anyway, I am still working on it and I am trying to be more focused, not showing to other players how I feel but I can't be like stone, I just can't."
#CZEESP Here is a look at the Ostravar Arena in Ostrava which will play host to the CZE v ESP #FedCup World Group first round tie! pic.twitter.com/Hz1zQtL3Xs

— Fed Cup (@FedCup) February 8, 2017