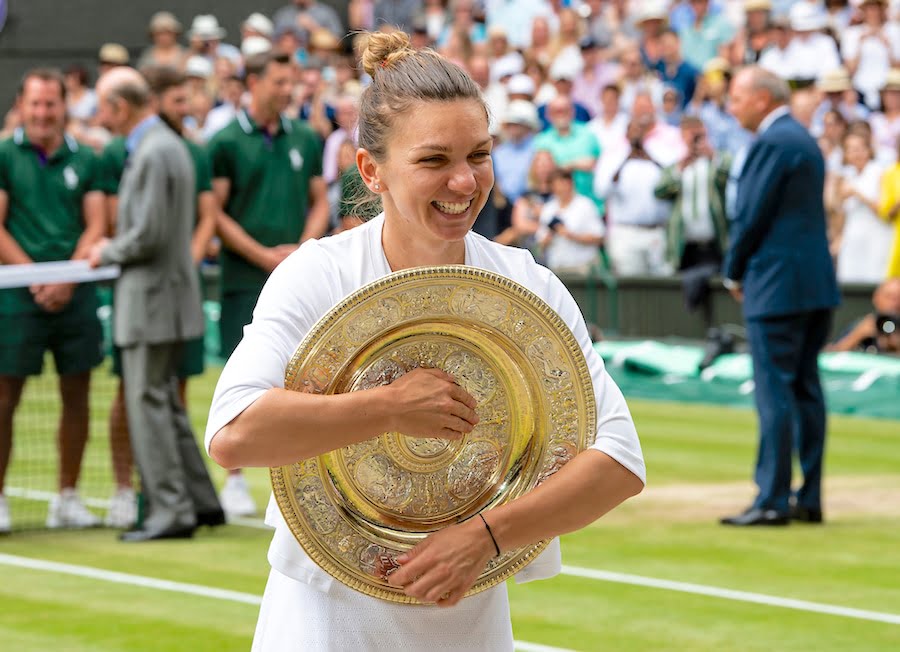 Simona Halep crushes Serena Williams to become Wimbledon champion
Simona Halep has won her maiden Wimbledon title after stunning seven time champion Serena Williams 6-2 6-2 on Centre Court.
Becoming the first player from Romania to win a singles title at Wimbledon, Halep pulled off one of the most sensational final performances the tournament has seen as she thrashed the 37 year old Williams in just 56 minutes. It is the second Grand Slam she has won, after she took the French Open crown last year.
Despite being ranked three places higher than Williams, at 7th in the WTA rankings Halep was considered an underdog going into the match with her opponent boasting a 9-1 lead over her in their head to head. But Halep showed right from the start that she had come to win the title.
Backhand and forehand errors from the American gave Halep an instant break. And the 7th seed went on to win the following three games breaking Williams again to take a 4-0 lead. After saving her first break point, the 2018 Roland Garros champion held on to serve the set out at 6-2.
Attempting to go just one Wimbledon title behind Martina Navratilova's record of nine, a more determined looking Williams came out for the second set. Her first service game saw her let out a huge roar as she went onto hold serve, showing exactly how much she wanted this. But a lightning quick Simona Halep refused to be beaten, and after hitting a sensational forehand passing shot, and then seeing Williams scuffing a setup backhand winner, she was a break up in the second set.
Another incredible winner saw the champion take a double break of serve, taking her within touching distance of a first title at the All England Club. Now on the home straight she held firm to win a love service game and clinch the match 6-2 6-2.
After the victory a gracious Williams congratulated her opponent. Halep described it has the best match she has ever played.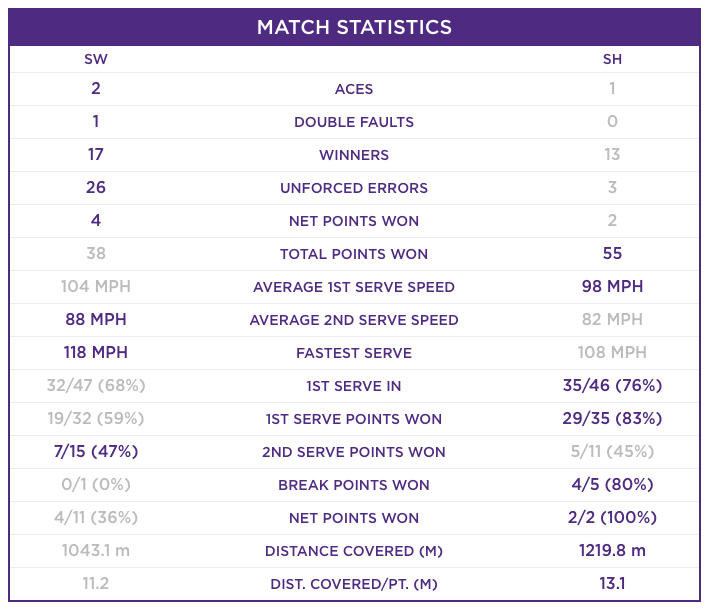 Enjoy Wimbledon even more with our exclusive, 164 page, 'Guide to Wimbledon 2019'
To find out how to get tickets for Wimbledon this year read our 9 point guide here
For all the latest Wimbledon news before, during and after the tournament make sure you bookmark our 'Wimbledon News' section here
If you can't visit the tournament then do the next best thing and read our guide on how to watch Wimbledon on television
To read more amazing articles like this you can explore Tennishead magazine here or you can subscribe for free to our email newsletter