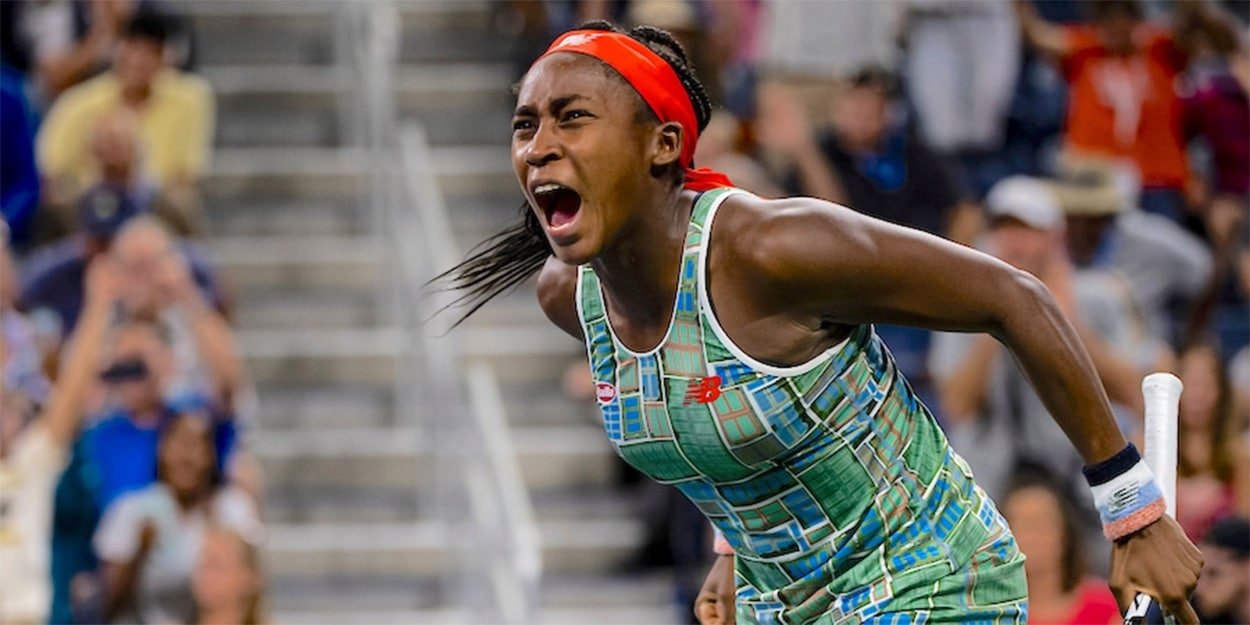 "She quite clearly has the personality of a champion" Could Coco Gauff be the future of women's tennis?
Anyone who saw Coco Gauff tear through the field at Wimbledon last summer knew they were witnessing the arrival of a very special tennis player.
There have been so many different champions in the women's game recently that it has been impossible to predict who will dominate in the future, however, might the recent lockdown prove to be a watershed, with the younger generation emerging from it to take over at the top? We nominate the young players who are best placed to take make their mark at the highest level
Coco Gauff
Anyone who heard her deliver a rousing and heartfelt speech at a Black Lives Matter rally in Florida in June will have realised that the 16-year-old American might also become much more than a serial accumulator of sporting trophies.
Gauff's tennis potential is clear. The world No 52 has already won her first singles title, recorded victories over two top 10 players (Naomi Osaka and Kiki Bertens), beaten Venus Williams twice and reached the fourth round at Wimbledon and the Australian Open and the third round at the US Open. Playing on the biggest stages holds no fears for her, as she showed when she beat Williams on her Wimbledon debut. She strikes the ball with natural power, moves beautifully and has an innate ability to hit the right shot at the right time.
Patrick Mouratoglou, who has guided Gauff's career since she first came to his academy when she was 10, was asked this summer if he felt she was ready to win a Grand Slam title. "I think she's very close, yes," he said. "She quite clearly has the personality of a champion."
Coco Gauff clearly has plenty to contribute off the court as well. In her speech at the Black Lives Matter rally in Delray Beach, she talked passionately, eloquently and with great self-assurance. "It's sad that I'm here protesting the same thing that [my grandmother] did 50-plus years ago," Gauff told the crowd. "I'm here to tell you guys that we must first love each other, no matter what. We must have the tough conversations with our friends. I've been spending all week having tough conversations, trying to educate my non-black friends on how they can help the movement."
Billie Jean King, one of the greatest campaigners in tennis history, praised Gauff for using her platform "to speak to both the young and the not so young about injustice". Kim Clijsters also took to Twitter to thank Gauff for "being a girl that my daughter will learn from and look up to". When Roger Federer simply posted a black square on social media in support of protesters, Gauff responded by listing ways in which people could support the cause. And she will not turn 17 until next March.