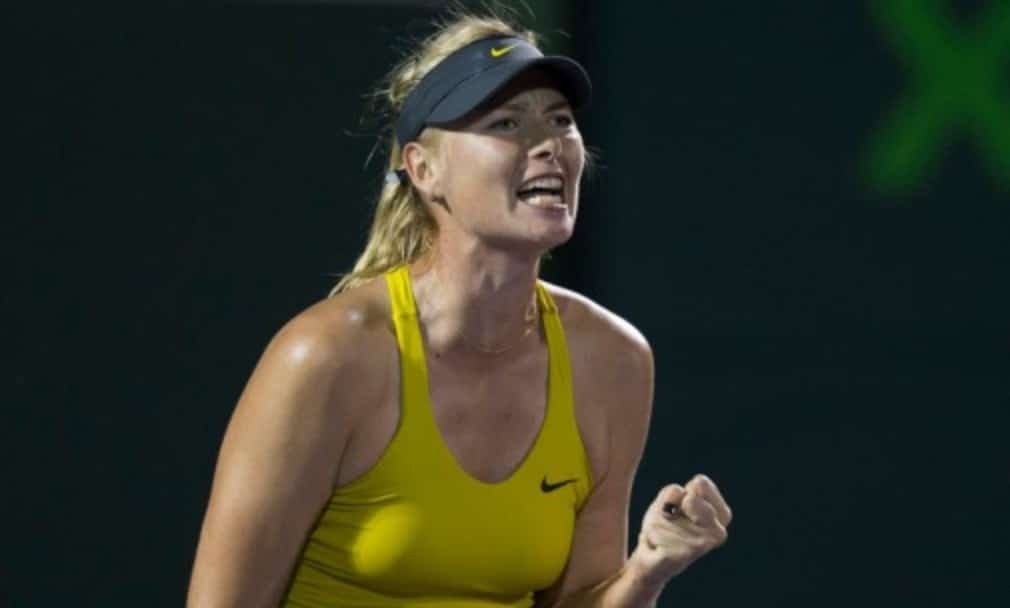 Sharapova fights back to win Mutua Madrid Open
Originally published on 11/05/14
The Russian's unbeaten record on clay in 2014 looked to be under threat as she started poorly against the fourth seed.
Sharapova held her serve just once in the opening set as 22-year-old Halep looked to be on her way to winning her eighth title in the past 12 months.
But 2013 runner-up Sharapova has a formidable record on clay recently and has not lost to anyone other than Serena Williams on the surface in almost three years.
She broke early in both the second and third sets to take control of the match and wrapped up her 31st WTA title in an hour and 57 minutes.
"What a week," said the Russian. "Last year I lost in the final and I really wanted to go one extra step this year, and it's just been such a fantastic week.
"Simona and I had played a couple of times before, but she's really on a different level now. I don't know how I pulled it off. In the first set I wasn't doing much to hurt her, and that's the tennis she's capable of playing – I knew I had to do some different things after the first set to win this match.
"I don't take any finals for granted, and every tournament means a lot to me. I came close last year, and I didn't have a great first set today, but I knew it wasn't over until the last point was played."