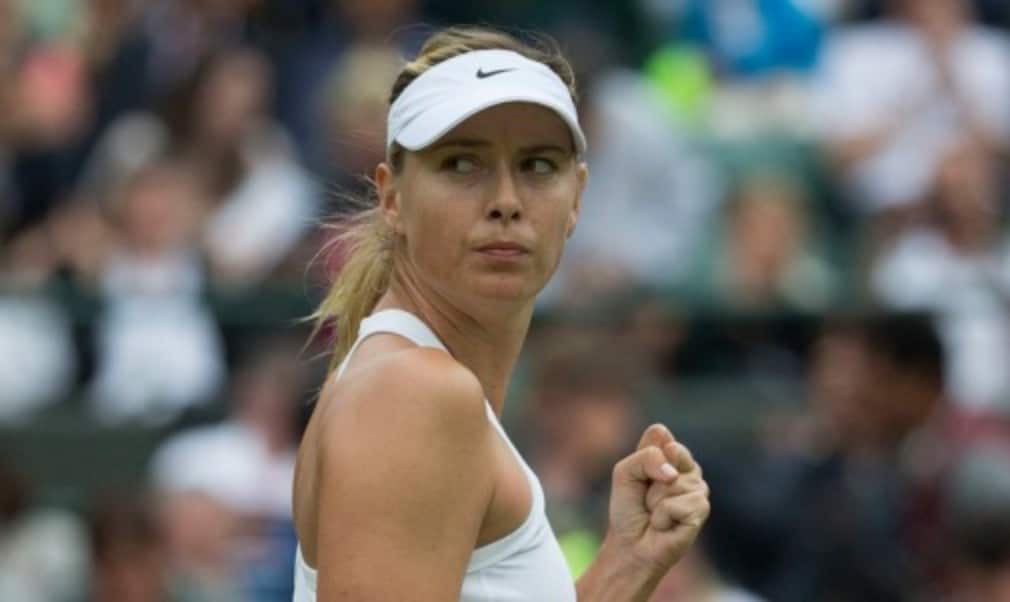 Sharapova climbs to No.2 after Beijing triumph
Originally published on 06/10/14
The Russian defeated Petra Kvitova 6-4 2-6 6-3 to overtake the Wimbledon champion and Simona Halep in the WTA rankings to reach her highest ranking since June 2013.
In a match that would have seen the winner climb to world No.2 as well as taking home the trophy and $935,000 prize money, Sharapova, who reached the final without dropping a set, took an early lead against her Czech opponent.
Kvitova, victorious in Wuhan the week before, soon found her range and powered through the second set to force a decider. However, she was unable to maintain her momentum as she surrendered an early break and Sharpova held her nerve to serve the match out to love for her first hard-court title since Indian Wells in March 2013.
"It was a bit of an up-and-down match I'd say – maybe not the best out of the tournament," Sharapova admitted. "But it's never easy playing against Petra. You don't always quite get a good rhythm. She goes for a lot of shots, very deep, and she's a very good, confident player.
"I knew she'd been on a roll in the last couple of weeks. It's probably the toughest opponent you can face in a final, [one] that's had that success, yet you just want to focus on your side, what you do best.
"She became the more aggressive player in the second set. I think I took a few too many steps back and let her play that way. But I was able to lift my game again in the third and come out with a win."
"Yeah, I was tired, but it was a final, and every time I'm playing a final, I'm giving everything I have inside," admitted Kvitova, who had played nine matches in 12 days. "What I did today was a great battle. It was small things and small points that made the difference in the end. I had some chances, but Maria just didn't let them go."