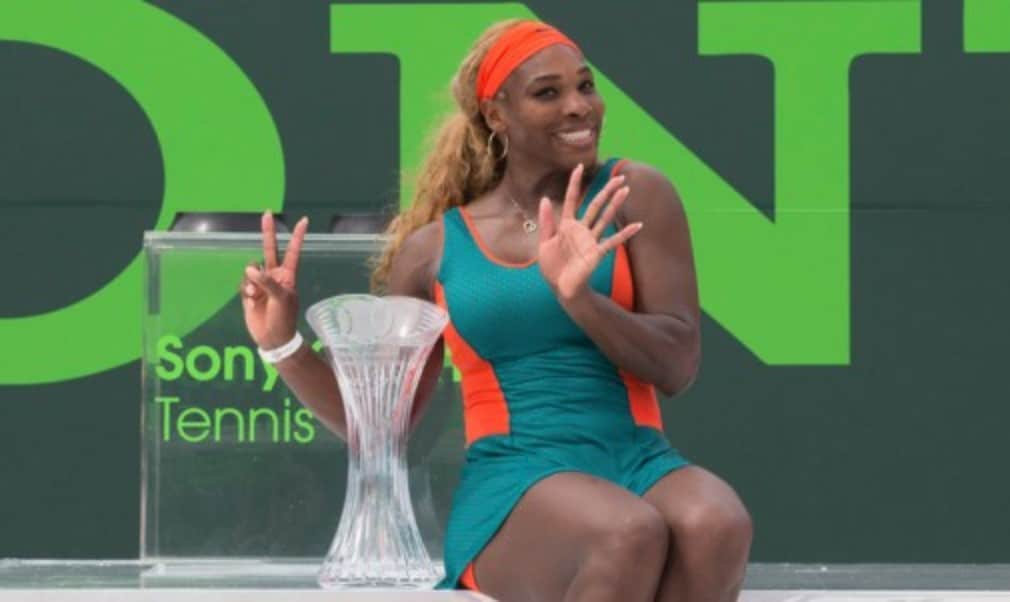 Seven up for Serena in Miami
Originally published on 30/03/14
In a final featuring the top two players in the world, Australian Open champion Li started the brighter as she grabbed a 5-2 lead, but Williams won 11 of the next 12 games to storm to victory.
"Really, at that moment, I felt like I had nothing to lose and I was able to relax," Williams said. "And whenever I relax, I enjoy myself."
Williams already held the WTA record for the most titles in Miami, but she is now part of an exclusive group of four women to win the same event seven or more times, joining Steffi Graf, Chris Evert and Martina Navratilova.
"I have to say well done to Serena – you had a very good two weeks here," said Li, who was bidding to win a third title in 2014. "Keeping healthy is the most important thing for me, and just trying to do the best I can," she added.