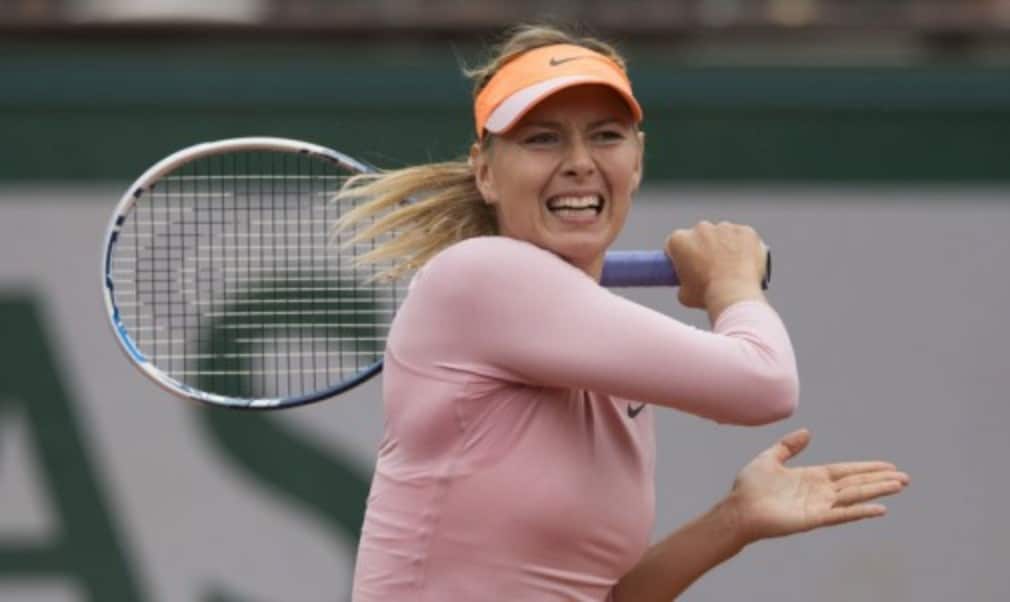 Serious Sharapova not phased about friendships
Originally published on 03/06/14
The four-time Grand Slam winner fist-pumps and screams her way through matches, never giving her opponent an inch or letting her guard down for a split second. It is an approach that, she admits, has not won her many friends on the WTA Tour, but also one that she makes no apologies for.
"I treat my career and my work as a very serious profession and I know that what has got me my success is the fact that I'm a big competitor and that I don't want to give anyone a chance," said the Russian, who faces unseeded Garbine Muguruza in the quarter-finals of the French Open. "I was never here from day one to make friendships. This is a battlefield for me, and I want to win. I think you see that passion when I'm on the court. That's my job, that's how I feel. I try to tough it out. I try to grind it out, whatever it takes. Sometimes it's not very pretty, but at the end of the day, if I get the job done, I'm happy.
"I love competing. That's one of the best parts of the sport. It gives me the greatest pleasure and I don't think anything else in life can give me that. I'm using that to my advantage while I can. When I'm away from the courts it's a very different story, even though I'm very competitive and I don't like to lose in many things. I'm certainly not like that as I am on the court."
The Russian has shown her competitive side as well as her ruthless streak already at the French Open, dismantling Paula Ormachea 6-0 6-0 before fighting back to beat an in-form Sam Stosur in the last 16. Although she may not be the top seed remaining in the draw, she is the favourite to lift the title for a second time in the last three years and complete a hugely impressive clay-court season that has already seen her lift two trophies.
"My relationship with clay started out slow," she said. "It was very ugly in the beginning. It was a big learning process for me, and I took it upon myself to get better, to physically improve, because I figured I'd have no chance if I ever wanted to achieve something on this. I saw some examples of players just coming here, and if they won a first round or if they saw a name in the first round and it said Spain or Argentina next to that name, they knew they didn't have a chance. I didn't want to be that player.
"I knew that Wimbledon was my goal always, and it was a tournament I always looked forward to. But when I was at the French Open I was there to play the French Open. With that said, I needed to do a lot of things to improve, and I think little by little I tried to make that transition."
In her only other meeting with Muguruza, which came on clay in Rome last year, Sharapova won in just over an hour 6-2 6-2. But she is expecting a tougher test this time against the Spaniard who shocked world No.1 Serena Williams in the second round.
"She is having one of her best slam runs so far and someone that we have heard about for a couple of years, up and coming," she commented. "This is certainly her breakthrough tournament and she's playing with all the confidence. That's going to be a challenge for me. But that's what I love about this game."